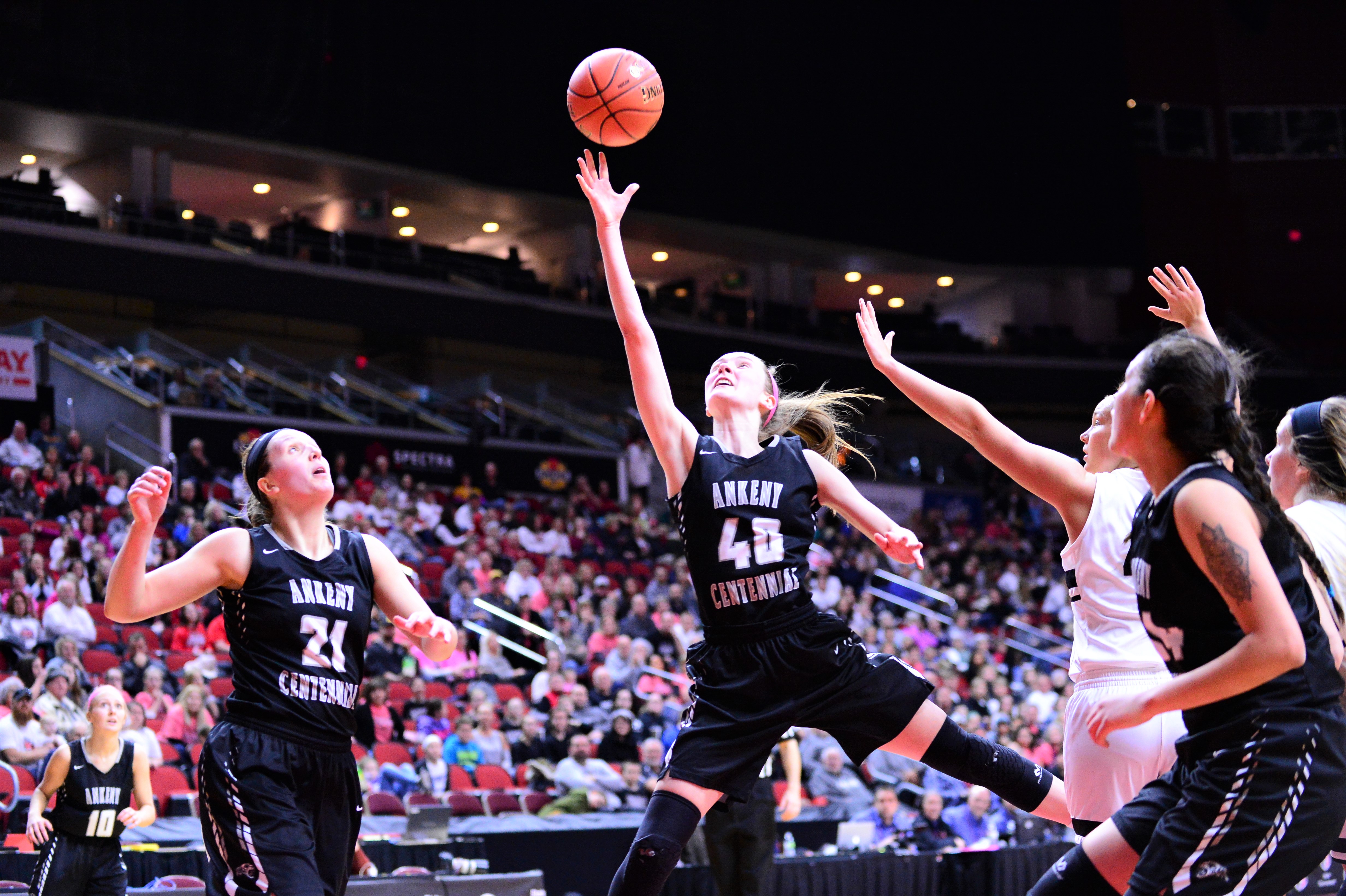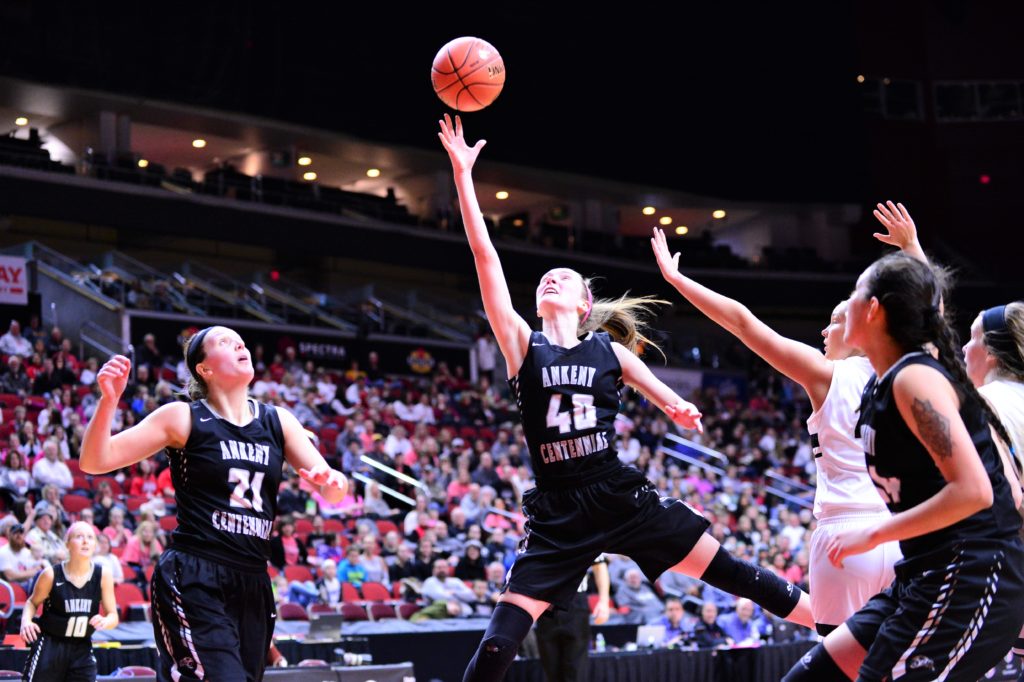 For much of the last three seasons, Kenna Sauer and Rachel Schon were the faces of the Ankeny Centennial girls' basketball program.
The duo led the Jaguars to a 51-18 record during that stretch, but have now taken their talents to the collegiate level. Sauer is playing volleyball at Missouri, while Schon is averaging 7.5 points and 7.5 rebounds per game for the William Jewell College women's basketball team.
Their departure has left two gaping holes in Centennial's lineup.
"We are working hard to replace Kenna and Rachel," said Centennial coach Scott DeJong. "You see what (Schon) is doing on the boards in college and we certainly miss that, along with Kenna's versatility and Lily (King's) feistiness."
However, Centennial's cupboard is hardly bare. The Jaguars return three starters from a team that posted a 15-8 record a year ago, including a 6-4 mark in the CIML Central Conference.
Senior shooting guard Meg Burns, senior point guard Taylor Runchey and senior post player Alexandria Keahna-Harris are all back from the squad that advanced to the Class 5A state tournament before dropping a 61-56 overtime decision to Southeast Polk in the quarterfinals.
"We have a mix of youth and experience," said DeJong, whose team is No. 7 in the Class 5A preseason rankings. "We are more experienced with our guards so hopefully that will help. Alex will play more inside this year where she is probably more comfortable."
Burns, a Nebraska-Kearney recruit, is one of the best shooters in the CIML. She averaged 9.2 points as a junior, when she shot 37.9 percent from 3-point range (50-of-132) and 84.8 percent from the free-throw line (28-of-33).
Burns also dished out 43 assists. She was a repeat selection to the Central Conference second team.
Runchey, meanwhile, averaged 4.6 points and 2.3 rebounds while leading the team with 71 assists. She made 15 3-pointers.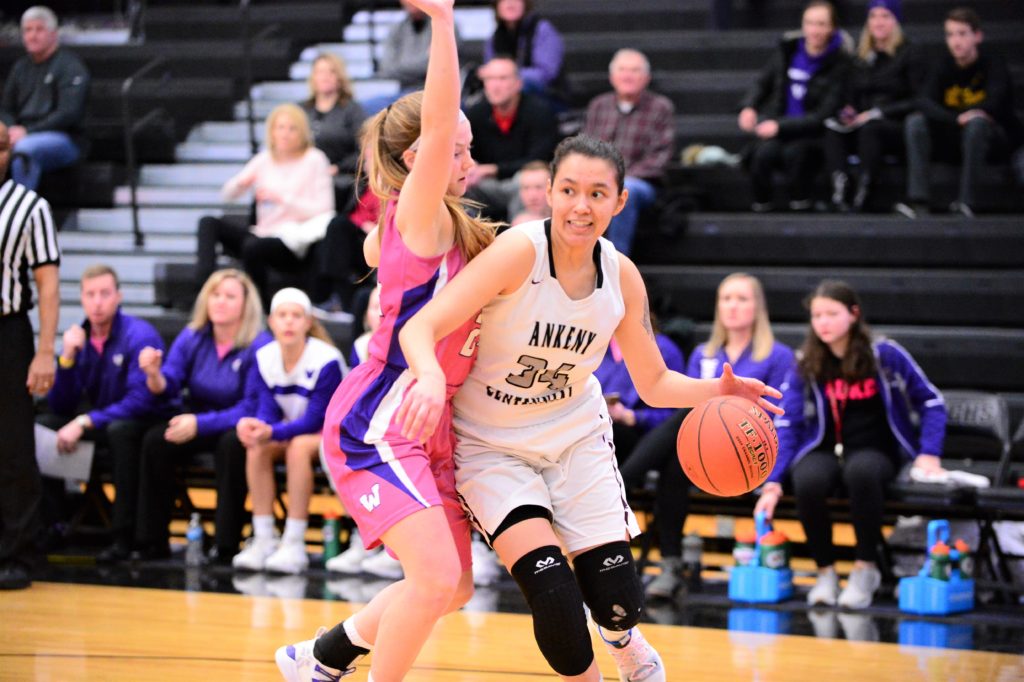 Runchey is also a strong defender. She has twice earned all-conference honorable mention.
"Taylor has been out with an illness last week, so that has hurt," DeJong said. "But Taylor and Meg along with Alex will provide the experience and hopefully their leadership will grow as the season goes on."
Keahna-Harris averaged 7.7 points and 4.4 rebounds last season. She also received all-conference honorable mention.
Among the team's other returnees are juniors Jackie Pippett and Bella Robben, and sophomores Cleao Murray and Elle Street. Murray averaged 4.3 points and made 12 3-pointers a year ago.
"After our top five, competition will be high for who will earn playing time," DeJong said.
There are six sophomores on the roster. Freshmen Makenna Clark and Averi Porter have also been promoted to the varsity squad.
"We could have a deep bench this season, and we hope to play more kids than last year," DeJong said. "For us to have a successful season, some of those kids need to step up and contribute. With our schedule–five teams in the top 11 out of our six-team conference along with the other top teams we play–it will be important for us to get key contributions from several players."
Centennial will open its season on Tuesday at Fort Dodge before hosting Des Moines Lincoln on Saturday. Then comes a rematch at No. 6 Southeast Polk on Dec. 3, followed by road trips to No. 5 Valley and No. 3 Johnston.
"We play so many top rated teams with Division I talent," DeJong said. "We might not have that star power of those teams, so team effort and balance will be important for our success this year. And staying healthy is always important."