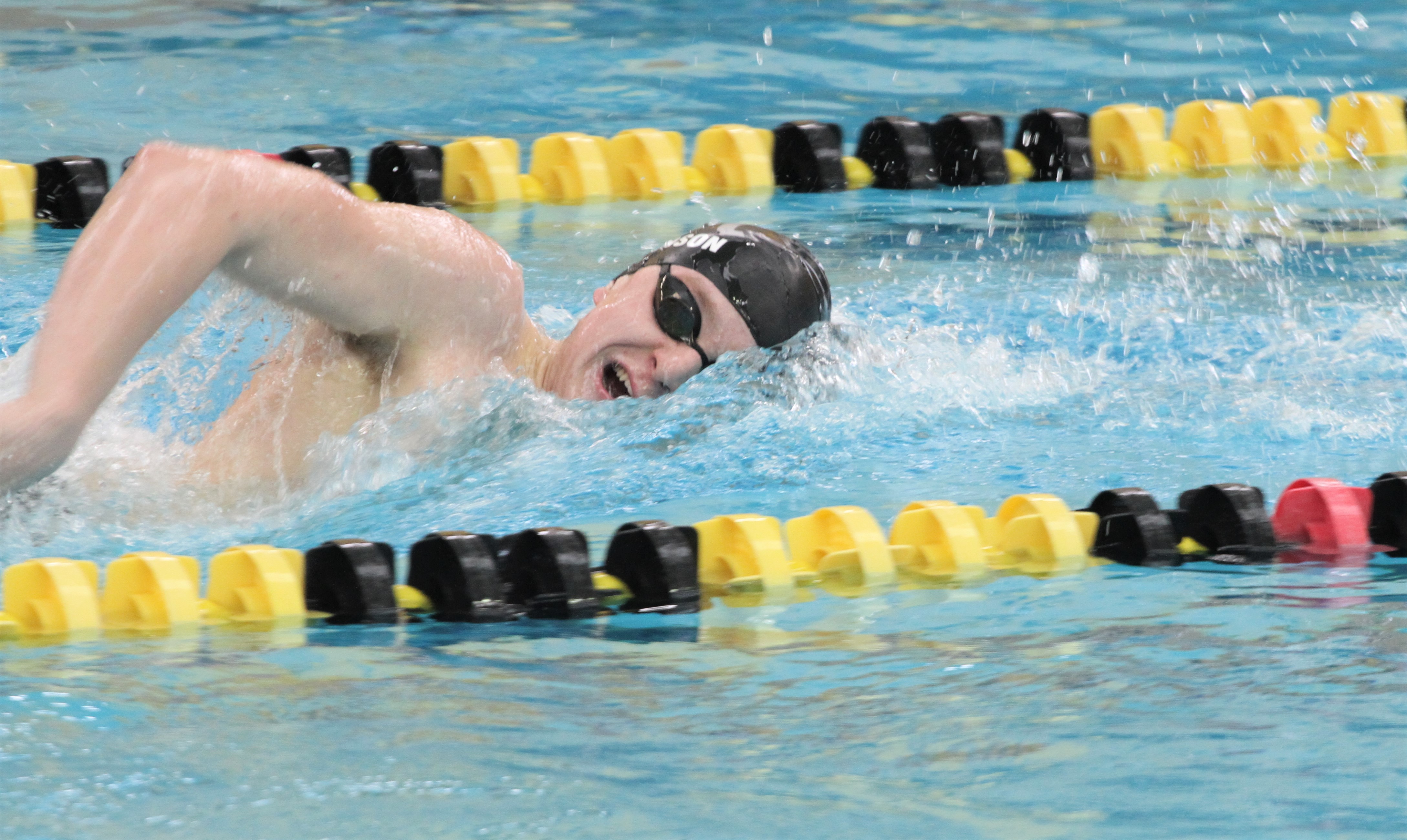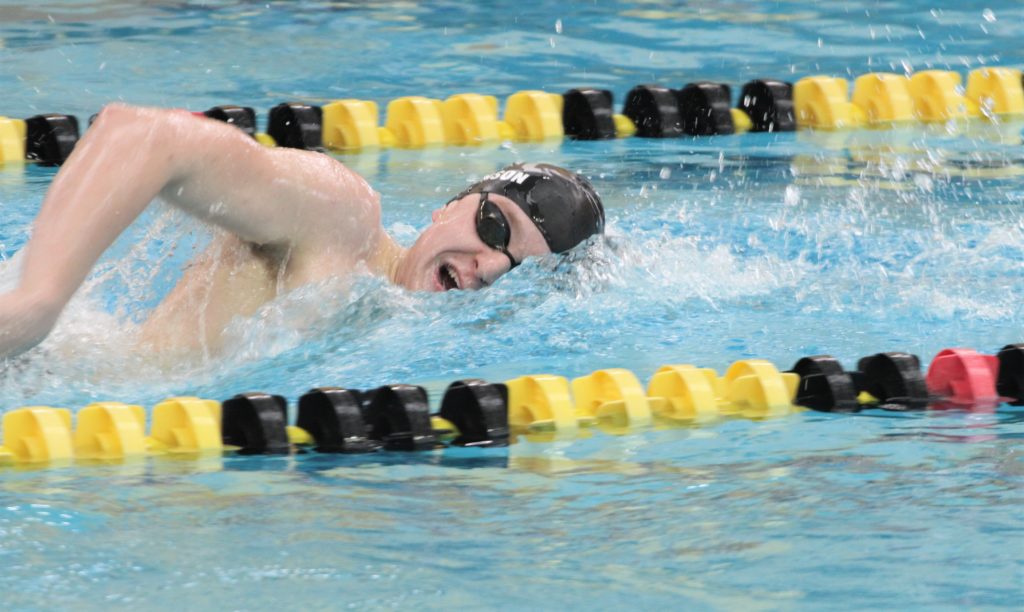 Justin Crouch knows that the Ankeny boys' swimming team is going to get every opponent's best shot.
That's what happens when you're the defending state champion.
"I know we have the experience from last year that will be a big help, but for us to repeat we have to continue to work and strive to get better because the other contenders out there won't hand it to us," said Crouch, whose staff was named the Coaches of the Year after guiding the Hawks to the first championship in school history.
Ankeny returns several of its top swimmers from the squad that racked up 226 points at the state meet, 16 more than runner-up Waukee. Leading the way is junior Trent Frandson, who was named the Swimmer of the Year after sweeping the distance events a year ago.
Frandson won the 200 freestyle in a time of 1:37.75, then smashed the state record while winning the 500 freestyle in 4:23.46. He also swam on the runner-up 200 and 400 freestyle relays and earned automatic all-American honors in all four events.
"Trent is an amazing talent," Crouch said. "I think that it is going to be a great challenge to see him try and get the 200 free state record that he just missed a year ago. The great thing about our team is there are guys on this team that not only want to challenge themselves but challenge the best swimmers in the state. If we keep up the intensity in practice and improve like I think we can, Trent is going to be pushed by teammates. None of these guys like to lose and that was illustrated at our time trial last Friday. It should be a lot of fun to watch these guys grow this season."
The Hawks boast four other returning state qualifiers. They are seniors Max Martin and Jae Swanepoel and juniors Weston Miner and Brek Stukerjurgen.
Martin placed sixth in the 50 freestyle in 21.03 seconds. He anchored the third-place 200 medley relay and also swam on both freestyle relays.
Stukerjurgen took sixth in both the 500 freestyle (4:39.88) and the 100 backstroke (52.43). He also joined Miner and Martin on the medley relay.
Miner bounced back after being disqualified in the 100 butterfly to place eighth in the backstroke in 53.07. Swanepoel took 11th in the 50 freestyle (21.57) and 15th in the 100 (47.96) and also swam on both freestyle relays.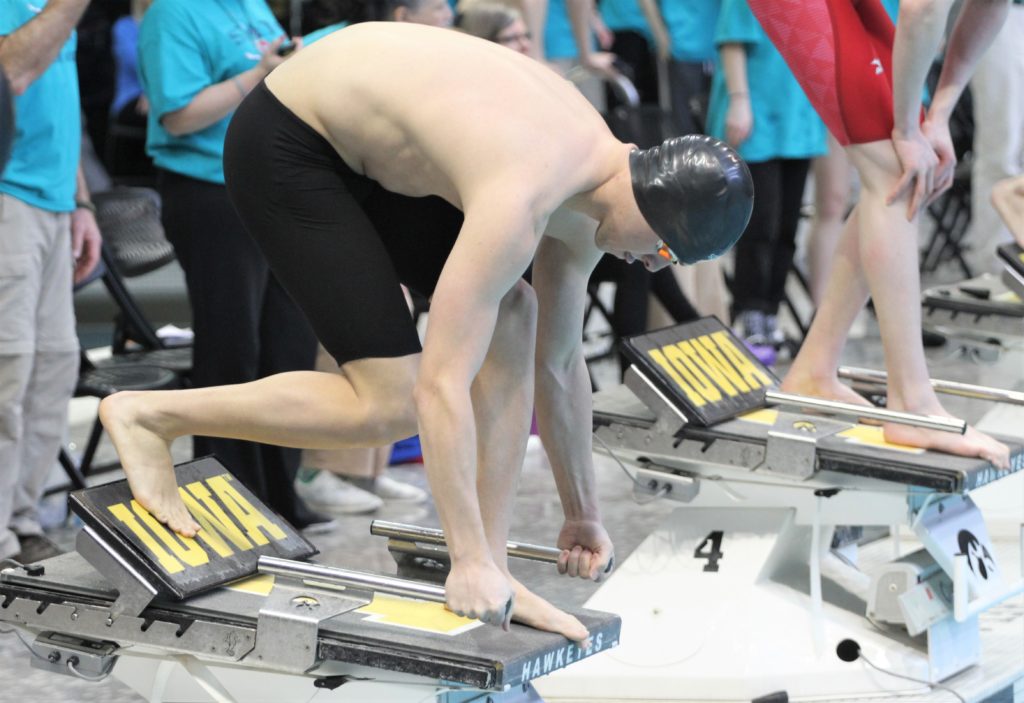 "I believe we can contend for state placewinners and titles in a lot of places," Crouch said. "The distance freestyle with Trent, and Brek will be strong in both the distance freestyle and the backstroke. The butterfly with Weston and freshman Lance Swanepoel will be very competitive, and the sprint freestyle with Max and Jae should be very competitive as well."
Many other boys are also expected to contribute heavily for the Hawks.
"We have some emerging swimmers that could help us at the district and state meet," Crouch said. "Zane Holmen, Karsten Peters and Zachary Zinn in the freestyle; Sam Dimeo, Josh Deaton and Nathan Neppl in the 200 IM and 100 breaststroke; and Devin Thornton in the freestyle/backstroke and Grant Miller in the IM/backstroke are all looking good."
There are 50 boys on the roster. It's the largest squad that Crouch has ever had.
"The practices are going extremely well," Crouch said. "Getting back to another season always has its own challenges, but so far the boys are working hard and are off to a great start in the pool. A key is to maintain the intensity that we have had so far and be able to maintain it all season long."
Ankeny will open its season on Tuesday by hosting the Sprint Classic at Trail Point Aquatics Center. The meet begins at 5:30 p.m.
"This will be an opportunity for the varsity boys to get in the pool, have fun and race," Crouch said. "It is kind of a fun way to start the competition season. Obviously, we would love to win but in general it is an opportunity to race and see some of our competition."
Crouch said he thinks his team has the potential to defend its state crown.
"I do feel we have an opportunity in front of us to win another championship," he said. "I don't want to put pressure on us early, but these boys love to race and swim fast in big moments. We are definitely in uncharted territory when it comes from being the hunter to the hunted. I think this team has a shot to be the most mentally and physically tough team I have had in my coaching career. We have a lot of competitive guys that have been in a lot of big spots in the pool over the years. I know that this group won't back down to anyone.
"Whether that is good enough to win it? We will have to wait to find out," he added.