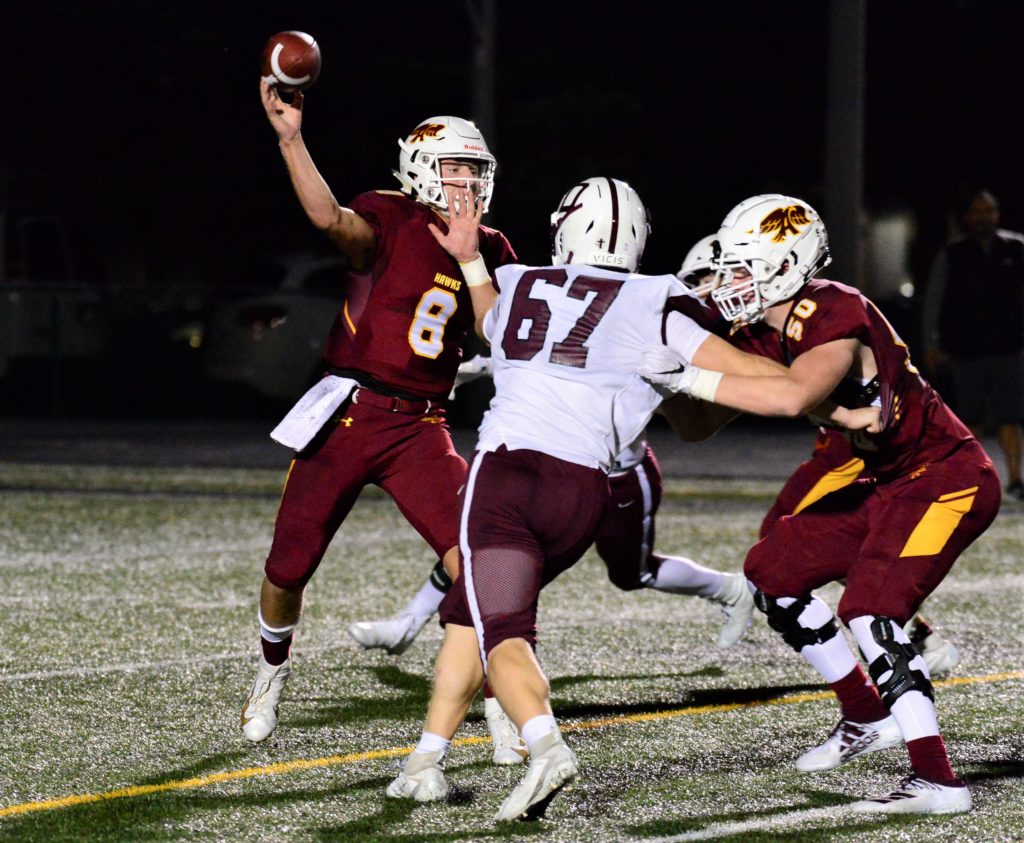 The Ankeny and Ankeny Centennial football teams each had 15 players receive all-district honors from the coaches in their respective districts.
The Jaguars, who won the Class 4A District 2 title, had seven first-team selections and seven more on the second team. Ankeny had six first-team picks and six more on the second team in District 1.
Centennial running back Avery Gates was a repeat selection to the first team in District 2, while Ankeny quarterback Jase Bauer and linebacker Brecken Manus were repeat first-team picks in District 1. Linebacker Mo Watson of Ankeny and offensive lineman Trey Morris of Centennial were both repeat second-team selections.
Gates rushed for 856 yards and 10 touchdowns while helping the Jaguars to an 8-2 record. He was joined on the first team by Centennial quarterback Hayes Gibson, offensive lineman Brady Petersen, defensive linemen Jayden Cooper and Lucas Pieper, linebacker Desmond Vaughan and defensive back Jackson Huber.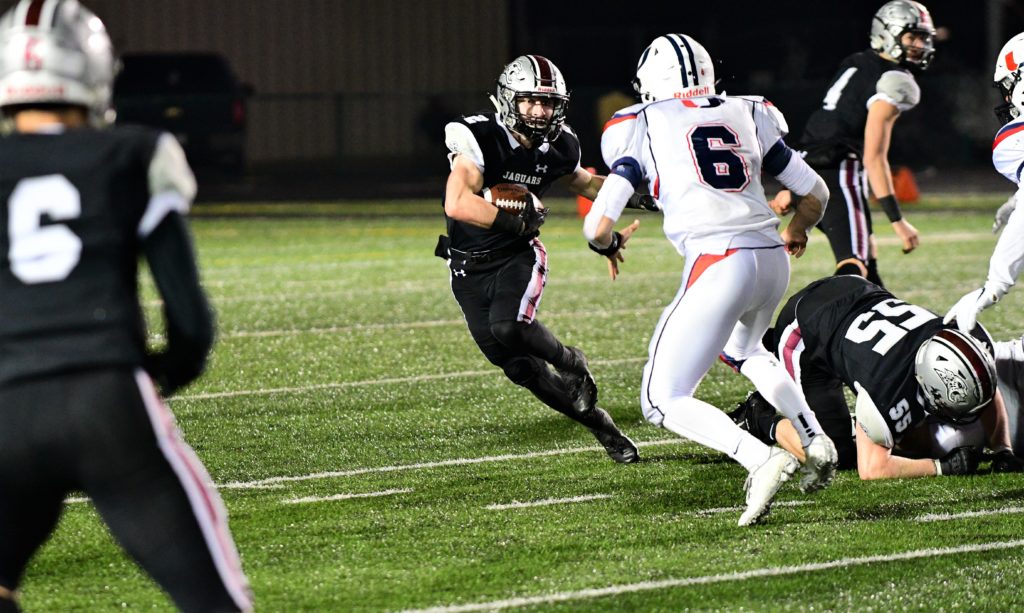 Bauer passed for 2,207 yards and 20 touchdowns as the Hawks posted a 7-4 mark and advanced to the Class 4A quarterfinals. Manus recorded a team-high 59 tackles.
The duo was joined on the first team by Ankeny receivers Brody Brecht and Jordan Kumm, defensive lineman Jack Kriebs and linebacker Ieti Taue'etia.
Watson was named to the second team along with five other Hawks–running back Colin Kadolph, offensive linemen Jacob Baier and Cade Thompson, and defensive backs Cael Boyd and Ryan Crandall.
In District 2, Morris was selected to the second team along with six other Jaguars–defensive lineman Ethan Frazier, linebackers Logan Neils and Nathan Reinke, defensive backs Keaton Gray and Nick Scherle, and punter Callan Miller.
Earning all-district honorable mention were Centennial receiver Dylan DeAngelo and offensive lineman Sam Belding and defensive linemen Carter McMullen and Connor Rainey of Ankeny.