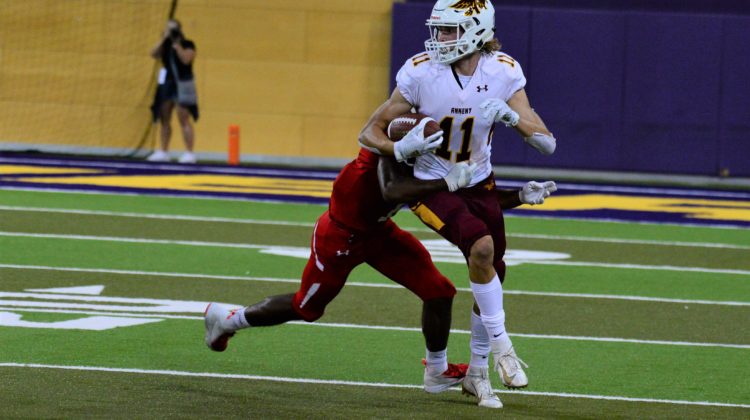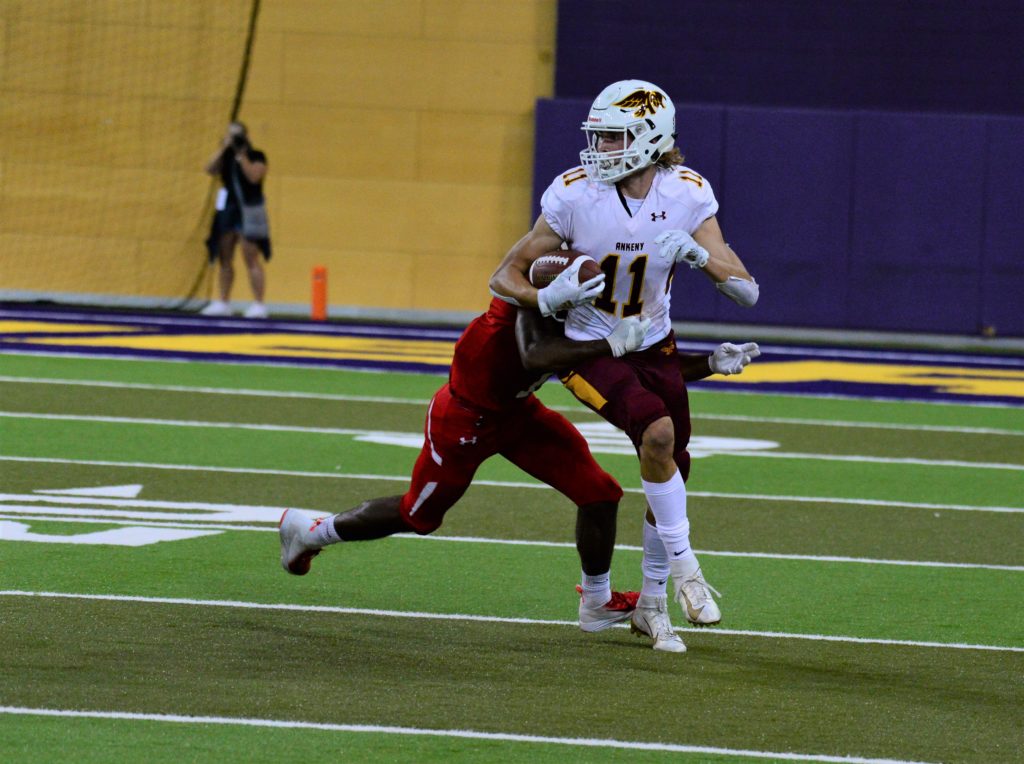 Seven Ankeny players and four more from Ankeny Centennial have received all-state football honors from the Iowa Print Sports Writers Association. The teams were selected by print sports writers in Iowa during a meeting on Nov. 23.
Junior wide receiver Brody Brecht and junior quarterback Jase Bauer of Ankeny were both named to the Class 4A first team along with senior offensive lineman Brady Petersen of Centennial. Bauer was selected to an at-large position.
Petersen was the leader of an offensive line for a Centennial team that won the District 2 title and finished with an 8-2 record. He has signed a letter of intent to play for Iowa State.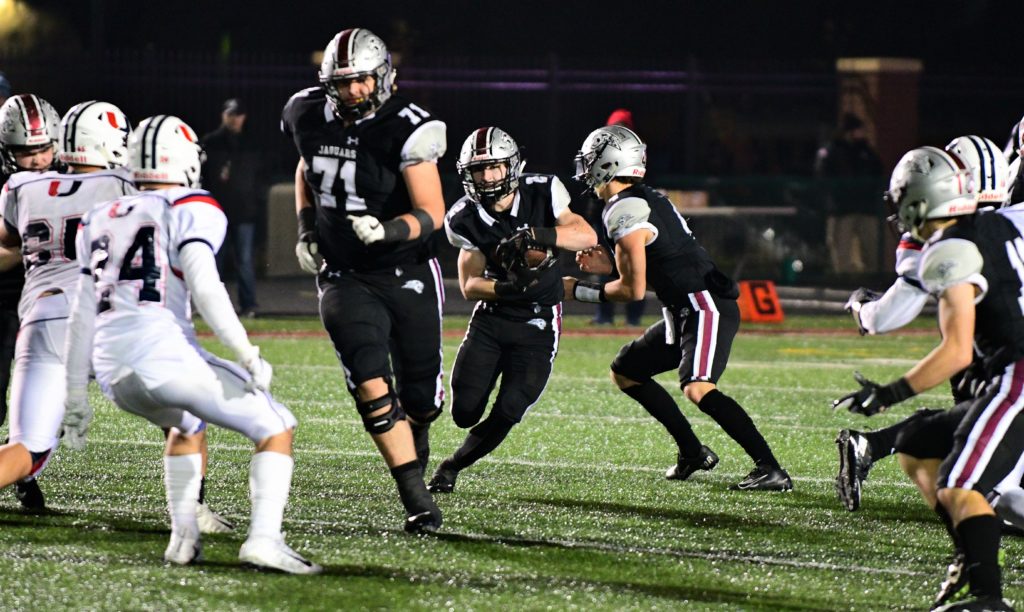 Bauer passed for 2,207 yards and 20 touchdowns as the Hawks posted a 7-4 mark and advanced to the Class 4A quarterfinals. Brecht was his favorite target, hauling in 35 passes for 796 yards and seven scores despite often being double-teamed by opposing defenses.
Three more Ankeny players were second-team selections. They are senior wide receiver Jordan Kumm, senior offensive lineman Sam Belding and senior defensive lineman Jack Kriebs.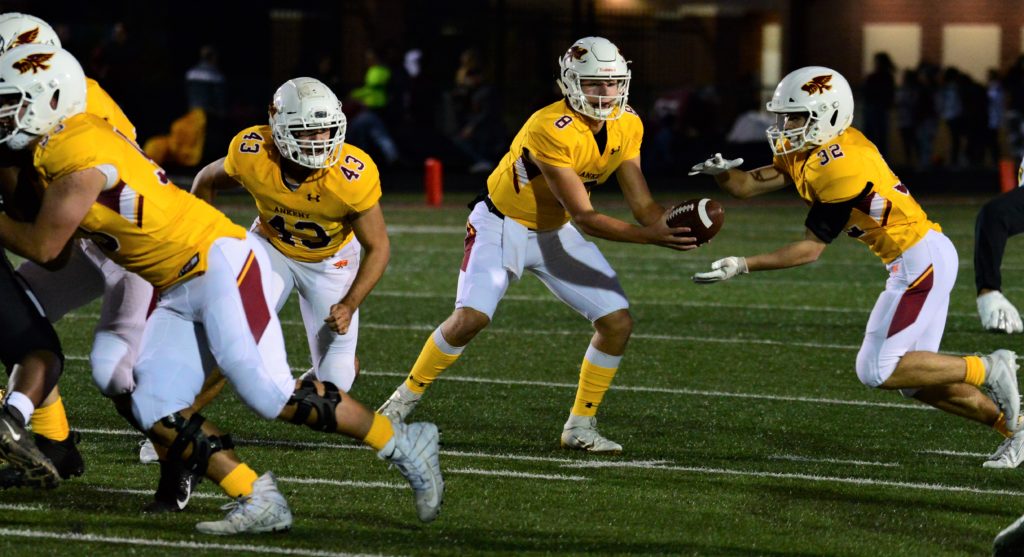 Two more Hawks, junior linebacker Brecken Manus and junior defensive back Cael Boyd, were third-team picks. They were joined on the squad by a trio of Jaguars–senior running back Avery Gates, senior defensive lineman Lucas Pieper and senior linebacker Desmond Vaughan.
Defensive back Michael Keough of Dowling Catholic, who helped lead the Maroons to a seventh consecutive state title, was named the captain of the Class 4A squad.