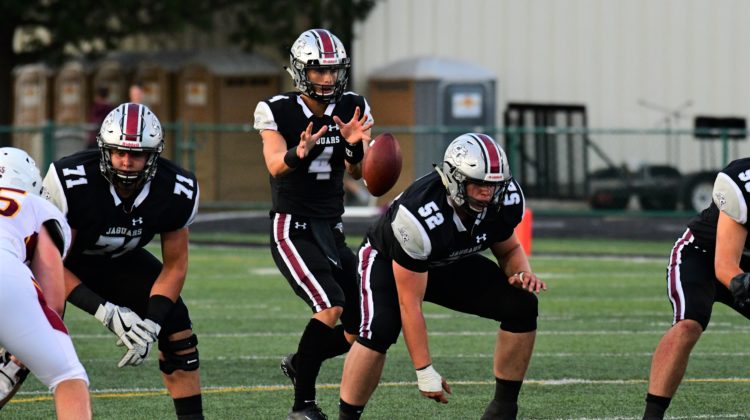 Two of Ankeny Centennial's football standouts have decided to follow in the footsteps of a family member.
Running back Avery Gates has committed to play for Grand View, where his brother, Jensen, is already on the Vikings' roster.
"In the big picture, I was going to choose a place that fit me and believed in me," said Gates. "Having Jensen be in the same spot is just a bonus for me. Getting on the same field together will be pretty cool."
Quarterback Hayes Gibson, meanwhile, has accepted a preferred walk-on offer from Iowa State. His father, Dennis, was a star linebacker at Ankeny and Iowa State who went on to play nine seasons in the National Football League.
"Growing up I always dreamed about playing ball at Iowa State because my father played there, but it didn't have that much of an effect on my decision," said Gibson. "My dad and I talked about it numerous times, and it was more about what was best for me in the long run."
Dennis Gibson said he wanted his son to carve out his own path, but was glad that he ended up in Ames.
"I made it clear to Hayes that it was his decision, and I would support whatever he wanted to do," said Dennis Gibson. "I think it's remarkable that Iowa State sees potential in Hayes after the way his junior season went. The one thing I know is that Matt Campbell is a coach that a player can trust."
Gibson completed 63-of-111 passes for 1,028 yards and 12 touchdowns while helping the Jaguars to an 8-2 record this season. He also rushed for 186 yards and four scores.
Gibson, who was named to the Class 4A District 2 first team along with Gates, picked the Cyclones after considering some other schools.
"I also had a PWO from Kansas State, and I was talking to Iowa as well as North Dakota and Western Illinois," Gibson said. "Iowa State was obviously my first offer. I really believe in what Matt Campbell has done with the culture, and I want to be a part of that. I also connect very well with (passing game coordinator) Joel Gordon."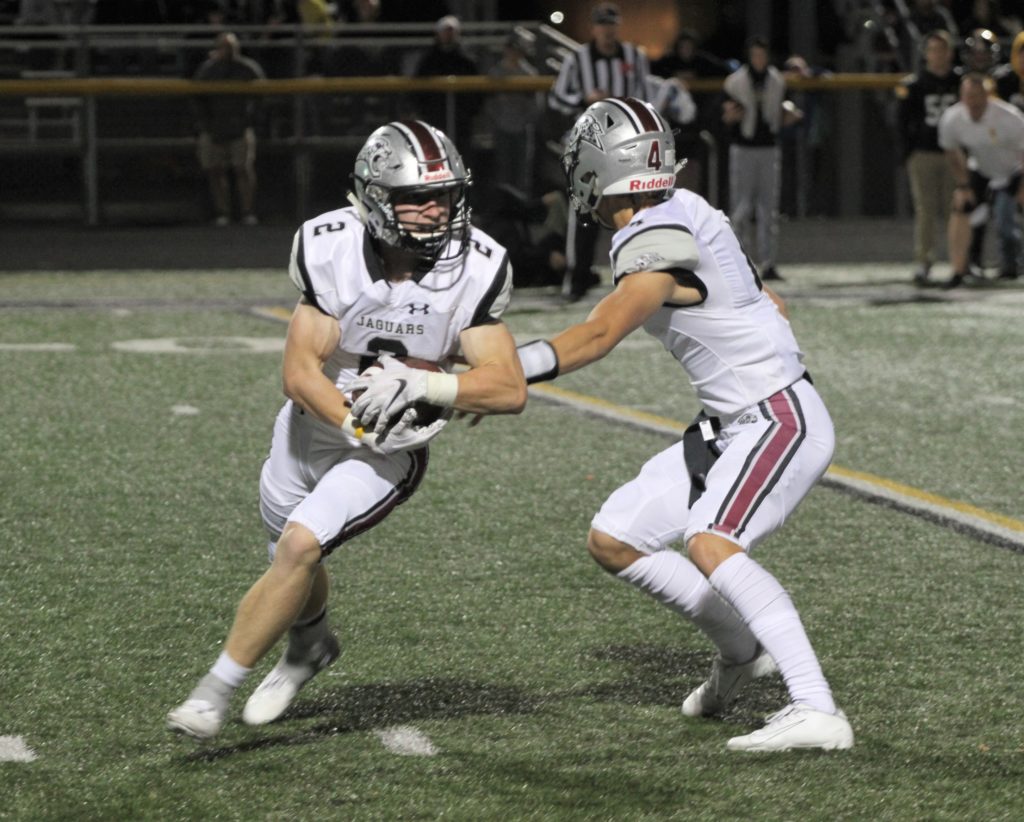 Gibson and Gates helped lead Centennial to the District 2 title. Gates ran 113 times for 856 yards and 10 touchdowns while also catching seven passes for 72 yards.
Gates said he chose Grand View over Augustana University in Sioux Falls, S.D. Those were his only two offers.
"Grand View was one of the only schools to seriously want me," Gates said. "I had talked to a lot of coaches from different places and they all showed initial interest, but then kind of fell off the map. GV consistently showed their interest since last spring."
Gates will join a running back corps at Grand View that includes his older brother. Jensen, a sophomore, has helped the Vikings to a 13-0 record and a trip to the NAIA Football Championship Series semifinals, where they will play defending national champion Morningside on Saturday at Sioux City.
"I was very happy to hear about Avery's commitment because I think he'll be an asset to the team," said Jensen Gates. "He and I are very similar at running back, and there's so many things you could do with us. Honestly, we didn't talk much about recruitment, but I knew Grand View wanted him and he seemed pretty interested. I would ask him periodically if any schools were looking at him and would tell him when coaches were asking about him."