The Ankeny boys' swimming team edged Dowling Catholic to win the season-opening Sprint Classic on Tuesday at Trail Point Aquatics Center.
The Hawks won eight events and finished with 457 points. Dowling took second in the five-team field with 445.5.
"It was a solid performance all the way around," said Ankeny coach Justin Crouch. "Considering we had two guys out in Brek Stukerjurgen (illness) and Grant Miller (vacation), I felt like it was a great indicator of how deep our team is because Dowling and Valley always have good teams. It was good to see our team start the season with a win."
Trent Frandson and Weston Miner each won two individual events and also swam on two winning relays for Ankeny, the defending state champion. The Hawks also got a victory from Jae Swanepoel in the 50 freestyle.
Frandson, the state's top distance swimmer, showed off his versatility in the sprints. He won the 100 freestyle in 48.18 seconds and the 25 freestyle in 9.80.
Miner captured the 50 butterfly in 23.42 seconds. He also won the 50 backstroke in 25.52.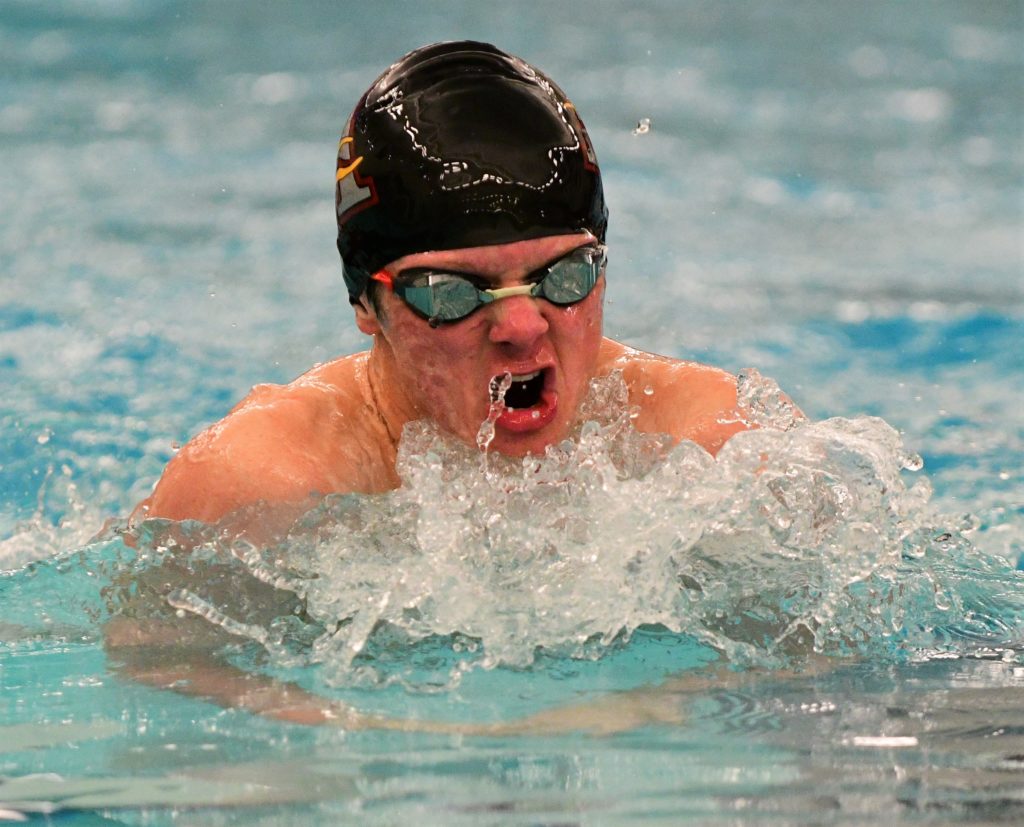 Swanepoel edged teammate Max Martin to win the 50 freestyle in 22.48 seconds. Martin was clocked in 22.54.
Ankeny opened the meet by winning the 200 medley relay in a time of 1:38.88. That team consisted of Frandson, Miner, Lance Swanepoel and Martin.
Frandson and Martin later teamed up with Jae Swanepoel and Karsten Peters to win the 200 freestyle relay. The Hawks turned in a time of 1:31.06.
The Swanepoel brothers then helped Ankeny close out the meet with another win in the 400 freestyle relay. They combined with Zane Holmen and Miner to post a time of 3:20.23.
"I felt like the win was a total team effort," Crouch said. "We needed every little bit with Dowling right on our heels. In the end, we had enough to pull out the win. It gets me excited to see how we do when we are at full strength."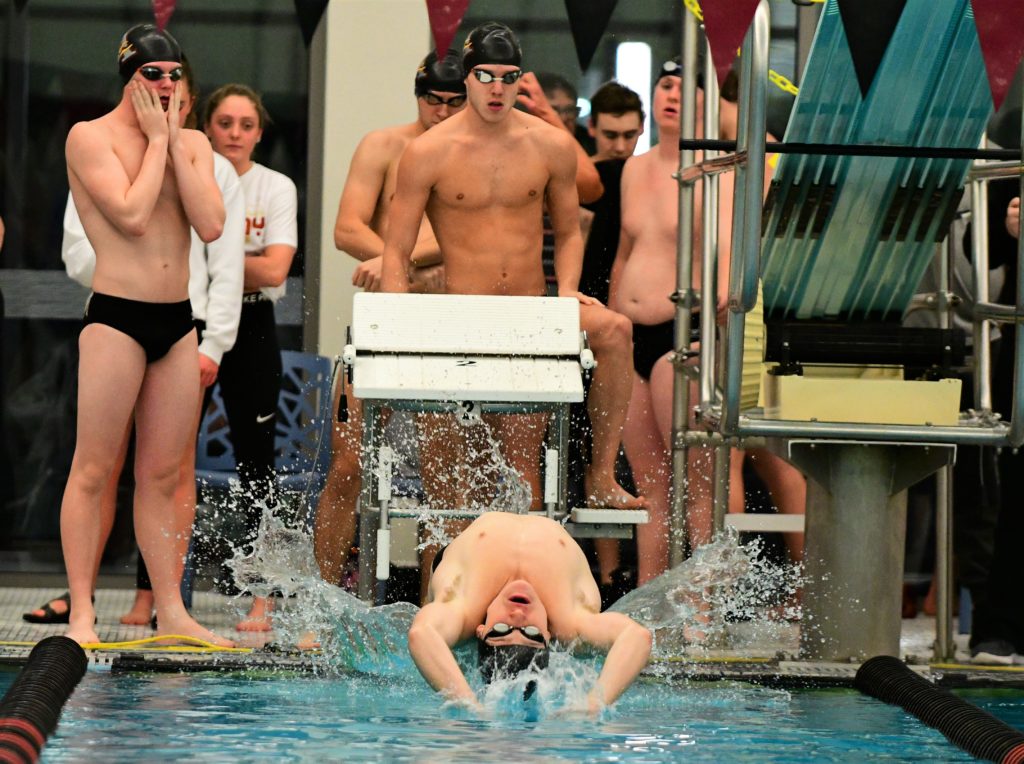 Holmen earlier placed second in the 200 freestyle. He was clocked in 1:56.72.
Lance Swanepoel was the runner-up in two events. He posted times of 55.58 in the 100 individual medley and 24.15 in the 50 butterfly.
Martin added a third-place finish in the 25 freestyle. He turned in a clocking of 10.28.
The Hawks will travel to Des Moines Roosevelt for a dual meet on Thursday before competing in the Mike Wittmer Invitational on Saturday at Ames.
"The challenge going forward is to continue to keep getting better and strive for the best," Crouch said. "Practices have been good so far, and it is so early in the season we need to continue to work toward getting better."