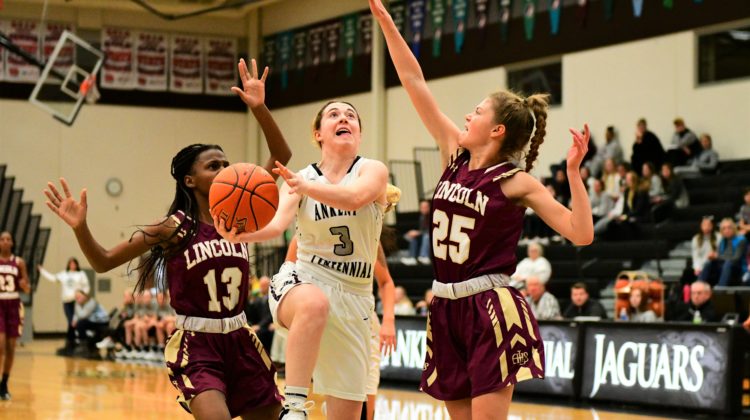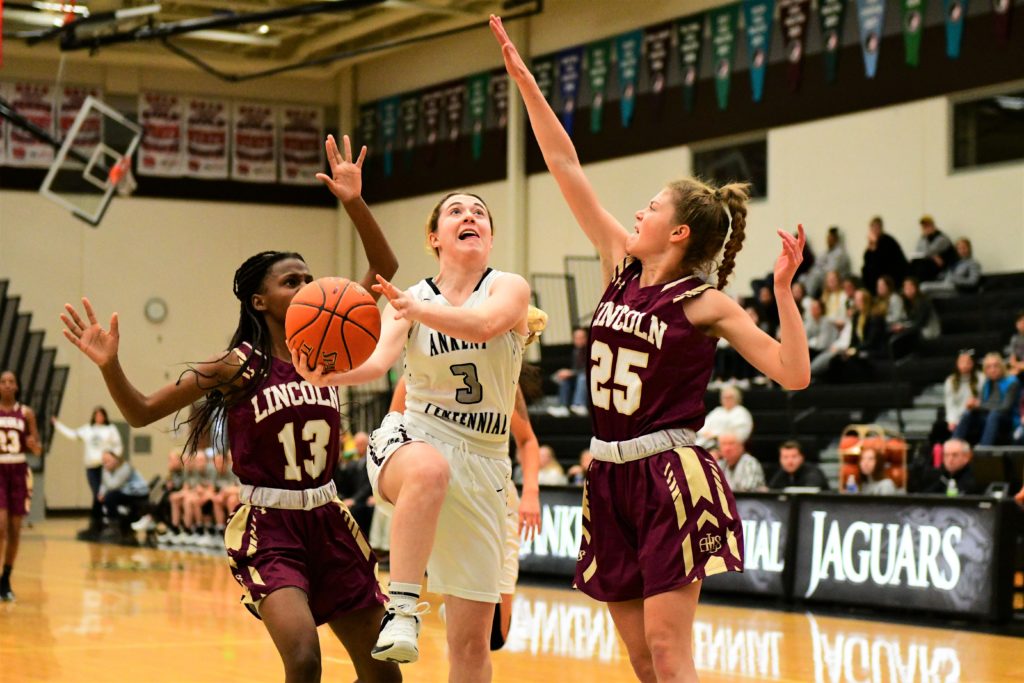 Don't expect the Ankeny Centennial girls' basketball team to win every game by 70 points.
For one day, though, that's exactly what the seventh-ranked Jaguars did.
Centennial built a 57-7 halftime lead and then coasted to an 84-14 victory over visiting Des Moines Lincoln in its season opener on Saturday afternoon. It was the Jaguars' most lopsided win in school history, surpassing a 75-6 rout at Marshalltown in the 2015-16 campaign.
"We were putting the ball in the basket, and that's always a good sign," said Centennial coach Scott DeJong. "We were scoring in transition, at the blocks and from the 3-point line. It was encouraging that we got a lot of people playing time and had a lot of balanced scoring."
All 15 Centennial players saw action, and 12 of them scored. Alexandria Keahna-Harris scored 12 points on 6-of-7 shooting to lead the Jaguars.
Half of Centennial's points came from its bench, including Keahna-Harris, who also had five assists and four steals.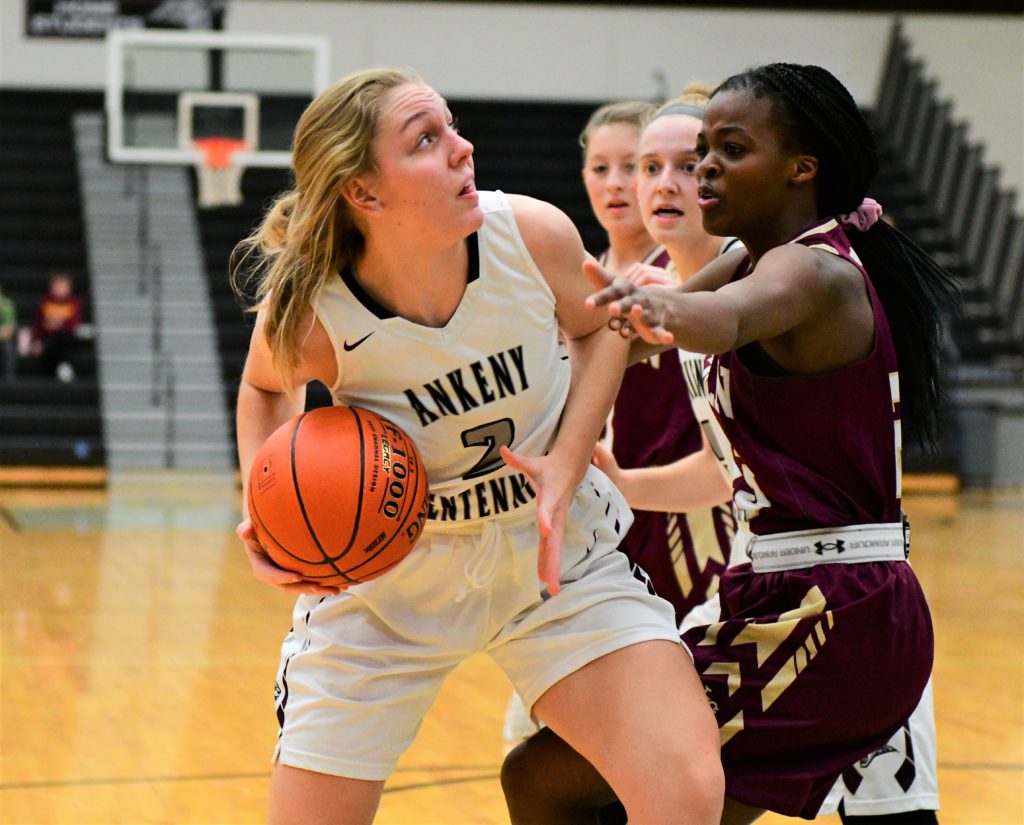 "Alex was sick and missed a few practices. She'll be in there (as a starter) if she's healthy," DeJong said. "But we've got a deep team. When we go to the bench, we've got kids who can score."
Jackie Pippett had 11 points and two blocks in the win. Cleao Murray contributed 10 points, six rebounds and five assists.
Jenny Hagg had 10 points, five rebounds and three steals. Hagg and Averi Porter each went 2-for-3 from behind the arc for the Jaguars, who had eight 3-point goals.
Meg Burns added nine points on perfect shooting. She went 3-for-3 from the field, including a 3-pointer, and 2-for-2 at the free-throw line.
Centennial will travel to Southeast Polk on Tuesday to play the No. 6 Rams in a rematch from last year's Class 5A state tournament. Road trips to No. 5 Valley and No. 3 Johnston will then follow.
"We know things are going to get a lot tougher," DeJong said.