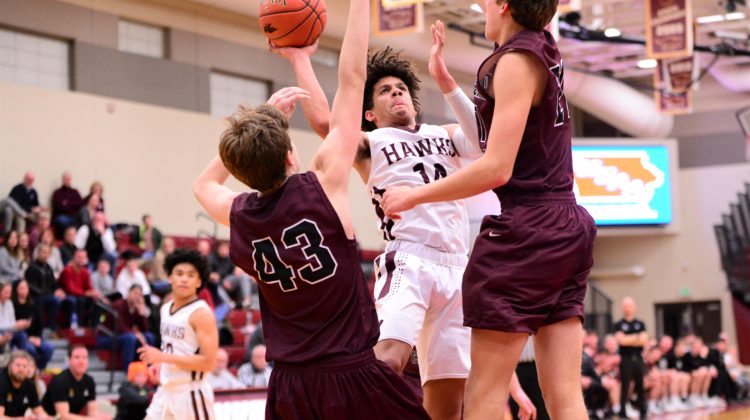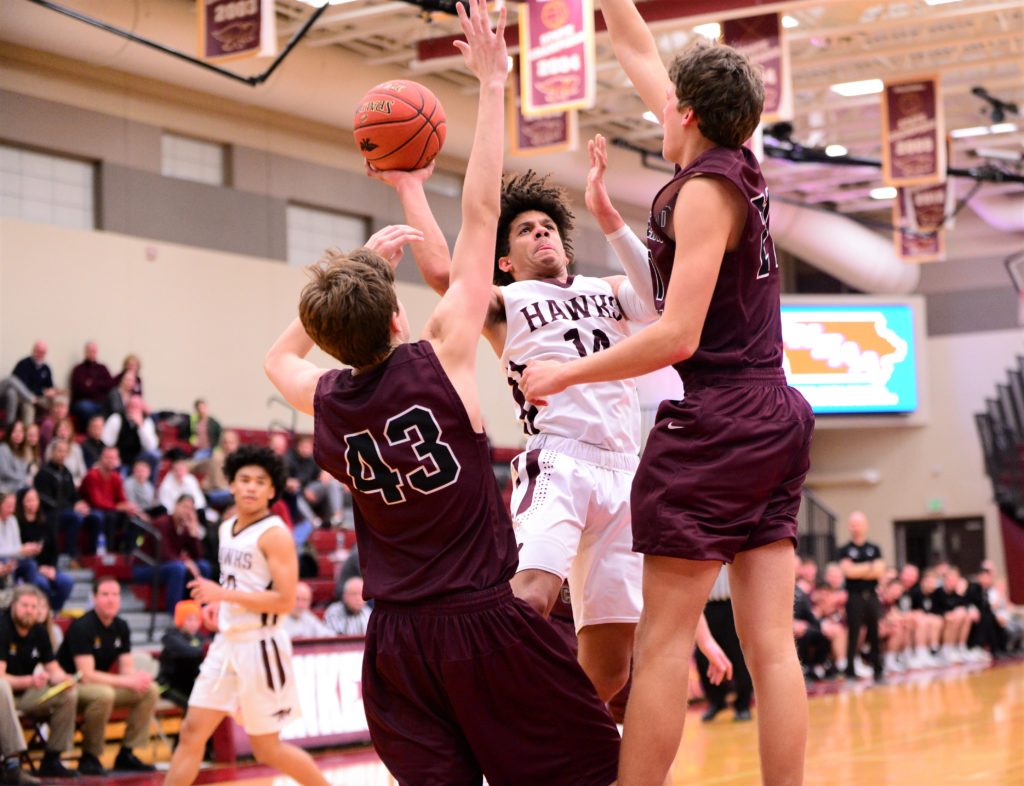 Perhaps no boys' basketball team in the state returns as much experience in the backcourt as Ankeny does with the trio of senior guards in Braxton Bayless, Jordan Kumm and Jaxon Smith.
Those three players combined for more than 36 points per game a year ago while leading an up-tempo attack that helped the Hawks to a 13-8 record.
Ankeny coach Brandt Carlson still wants his team to play at a frenetic pace, but would like to see more consistency when the Hawks open their season on Tuesday at Des Moines North.
"I believe we will play fast when we can and work to improve our half-court offense as well," said Carlson. "We have a veteran group in a lot of positions, so I am hopeful we can take the next step in our consistency as a team."
The 6-foot-1 Bayless is one of the state's most versatile players. He can score off the dribble and from behind the arc, and he's also capable of posting up against smaller defenders.
Bayless averaged a team-high 15.2 points and 5.8 rebounds per game as a junior, when he was named to the CIML Central Conference first team. He shot 53 percent from the field, 46.9 percent from 3-point range and 74.3 percent from the free-throw line.
Bayless also led the squad with 68 assists, 49 steals and eight blocks. He will again combine with Kumm and Smith to harass opposing ballhandlers all over the court.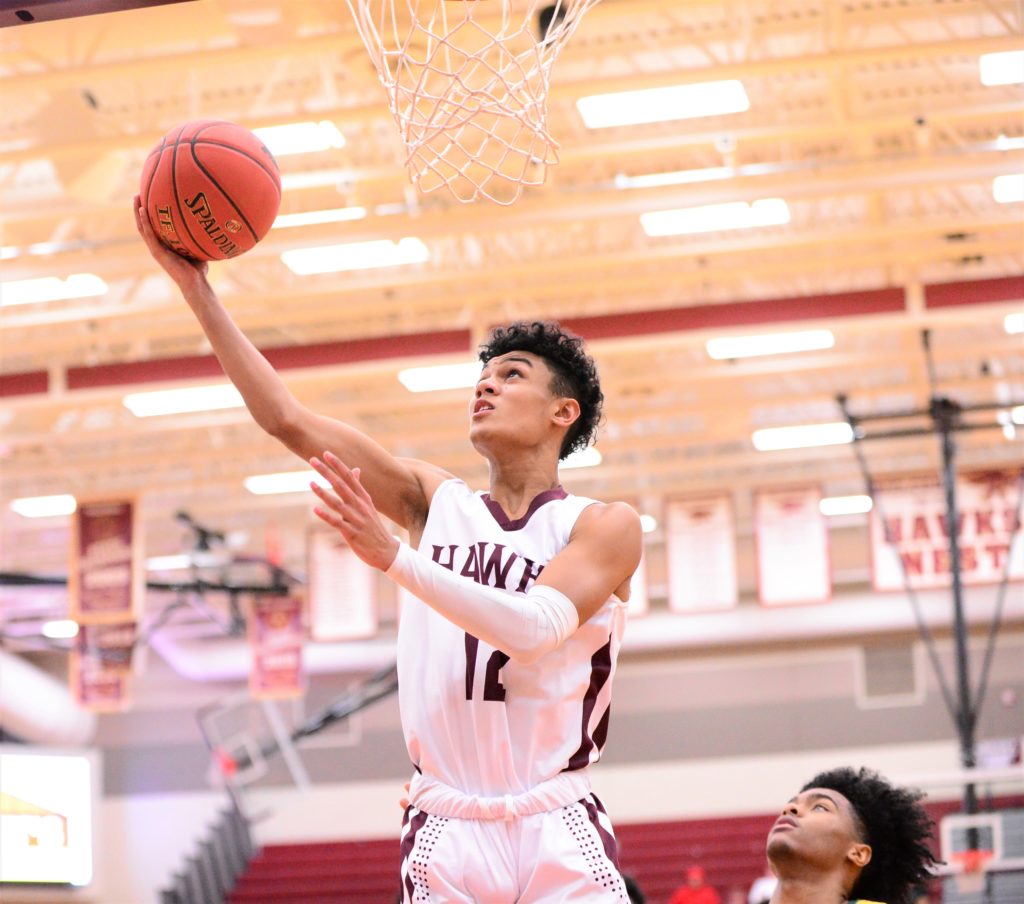 Smith contributed 48 steals last season, when he also averaged 13.5 points and was an 80.9 percent shooter at the charity stripe (55-of-68). He was a second-team all-conference pick.
Kumm, who received all-conference honorable mention last year, averaged 7.4 points and made 25 3-point goals. He also had 65 assists and 44 steals.
"The practices are going well," Carlson said. "We are staying healthy, and we are enjoying getting to know our team."
Senior post player Nolan Otten is the Hawks' other returning starter. A four-year varsity player, Otten has battled various injuries throughout his career.
Otten missed six games as a freshman and six more as a sophomore. But he missed only one game last season, when he averaged 4.8 points and 2.7 rebounds and also had seven blocks.
"It is very important (to our success to keep Otten healthy), but injuries are something every team has to deal with so we will take every situation as it comes and continue to train to the best of our ability," Carlson said. "Nolan and our senior class have prepared themselves very well for the season."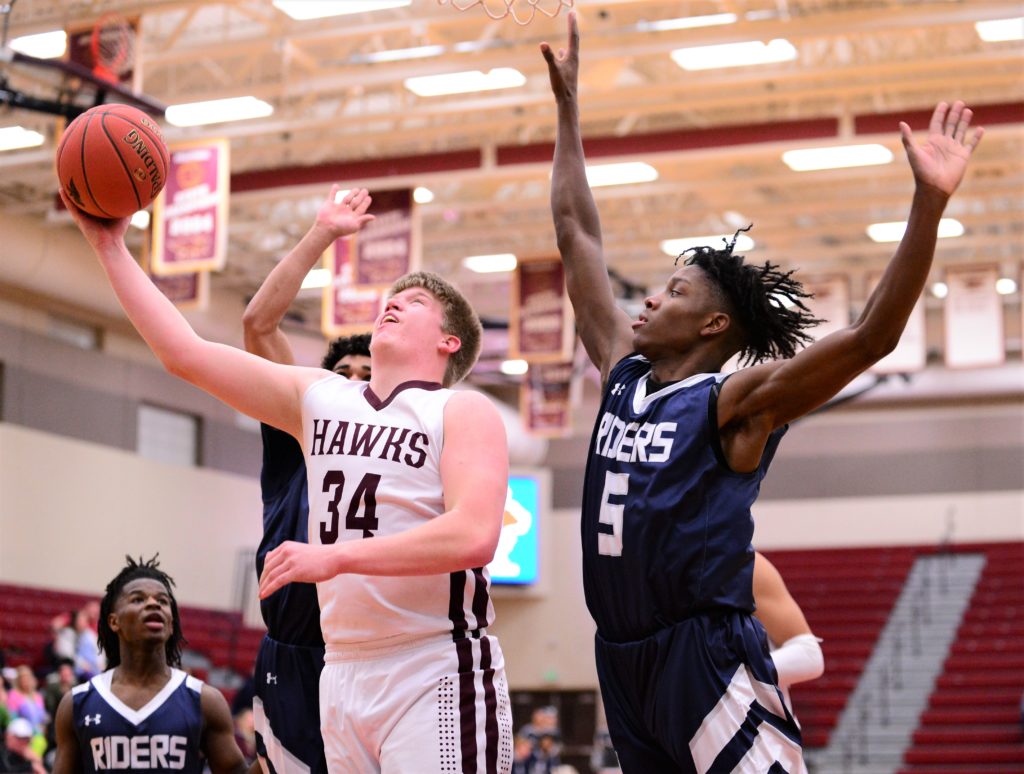 Junior forward Brecken Manus is among the team's other returnees. He played in 14 games as a sophomore, averaging 1.7 points and 1.4 rebounds.
Both Manus and Kumm enjoyed outstanding seasons on the football field this fall, helping Ankeny reach the Class 4A quarterfinals.
"We have quite a few guys competing for an opportunity to get on the court," Carlson said. "I am very pleased with our competitive nature and the maturity this group has shown so far. We have an extremely tough schedule which will provide many opportunities to test our resiliency."
The Hawks will host Dowling Catholic in their Central Conference opener on Dec. 13. The Maroons boast highly-touted 6-7 freshman Omaha Biliew, one of the nation's top prospects in the Class of 2023.
It will be a good early test for Carlson's team, which lost a pair of close games to Dowling last season.
"I always feel that the most talented teams that stay together and consistently compete on a nightly basis make the state tournament and ultimately win a state championship," Carlson said. "I feel if we can fulfill this concept as a team we have the potential to make things very hard on our opponents all year. We are looking forward to representing our school and community this season."