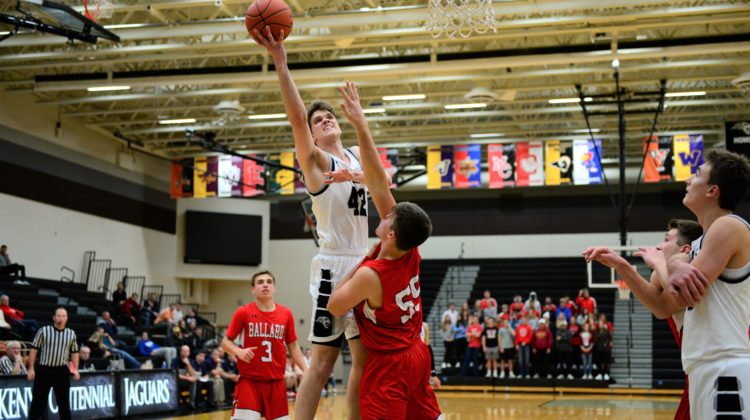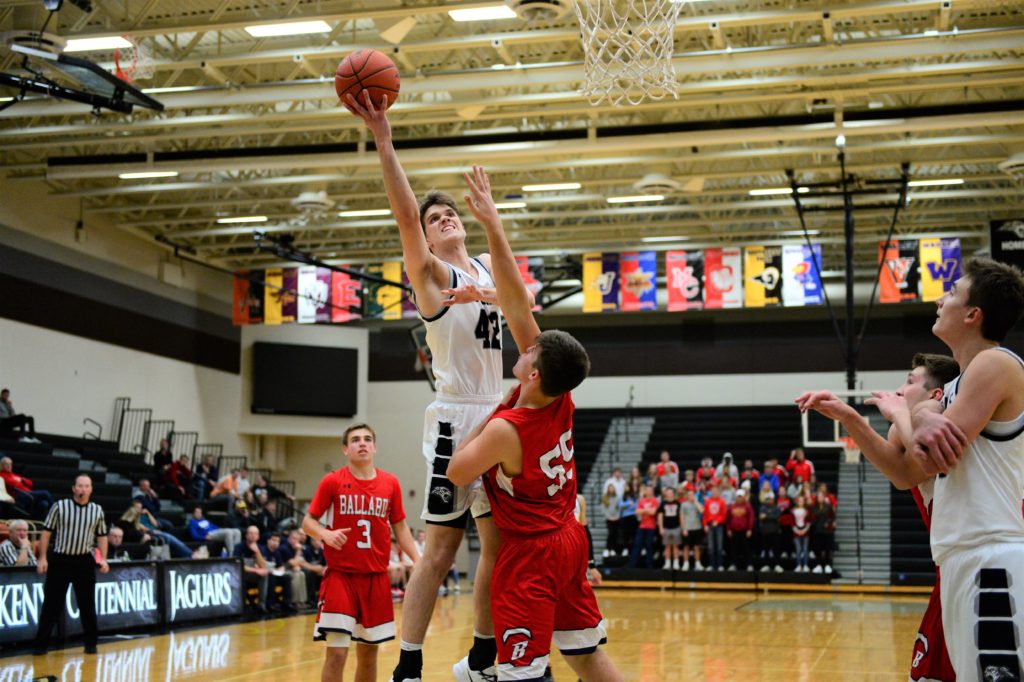 Building a basketball team is somewhat like putting a puzzle together.
Ankeny Centennial boys' coach Bob Fontana is still trying to find the right pieces for his squad as the Jaguars prepare to open the season on Tuesday at Southeast Polk.
"Our practices have been good and competitive," said Fontana, whose team posted a 78-62 victory over Ballard in last week's Hall of Pride scrimmage. "You always wish you had a few more practices to get everything in going into your first week of games. The big challenge is finding out what guys can mesh together, understand their roles and be ready for the challenges of the CIML."
The Jaguars posted a 9-13 record last year, including a 3-7 mark in the CIML Central Conference. It was their first losing season in six years under Fontana.
However, Centennial returns two of the CIML's top post players in seniors Micah Johnson and Cody McCullough. The 6-foot-7 Johnson has signed a letter of intent with Missouri S & T, while the 6-8 McCullough will play for Wayne State (Neb.).
"Both Cody and Micah are 100 percent focused on the season," Fontana said. "They see themselves in more of a leadership role, as do I. They are excited to get the season started. They know you can't overlook anyone in this league, and you must take one game at a time. Their value as senior leaders will be just as important as their stat line."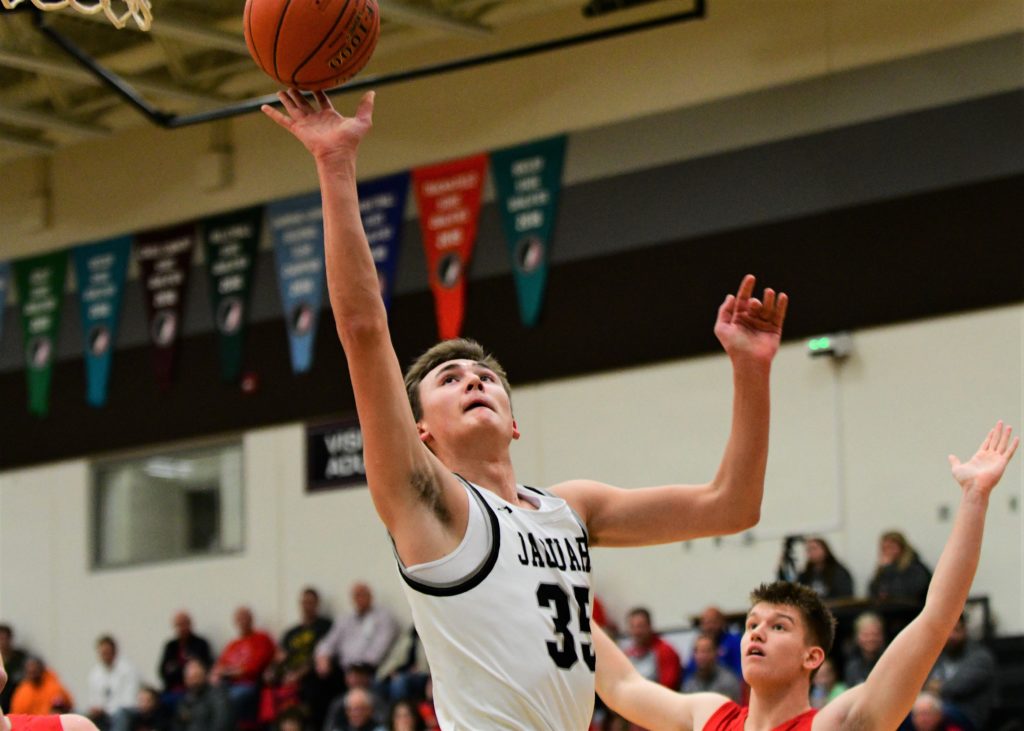 McCullough averaged a team-high 11.9 points and 8.7 rebounds per game as a junior, when he was named to the Central Conference first team. He shot 61.5 percent from the field (96-of-156) and led the squad with 28 blocks.
Johnson, meanwhile, averaged 10.2 points and 5.8 rebounds. He also recorded 22 blocks and was selected to the all-conference second team.
Last year, Centennial struggled from 3-point range when opposing defenses collapsed around Johnson and McCullough. The Jaguars made just 22.3 percent of their attempts from behind the arc (69-of-310).
Fontana is hoping that senior guard Preston Kelling, who led the team last year with 20 3-point goals and 54 assists, can make opposing teams pay for packing the paint. He received all-conference honorable mention a year ago after averaging 9.2 points and 3.3 rebounds.
"Preston will be a big key to our success," Fontana said. "He knows that he had an inconsistent year last season. He has had some really good practices thus far, and him and I both want that to translate to the games. In our practices thus far, he has really worked on becoming a player that can do multiple things…drive, shoot, make free throws, defend and rebound. He is very athletic. And, we want that athleticism to be evident in multiple areas."
Centennial should also be strengthened by the addition of junior Jaron Crews, who played at Ankeny last season. Crews averaged 7.0 points per game and shot 37.5 percent from 3-point range (27-of-72).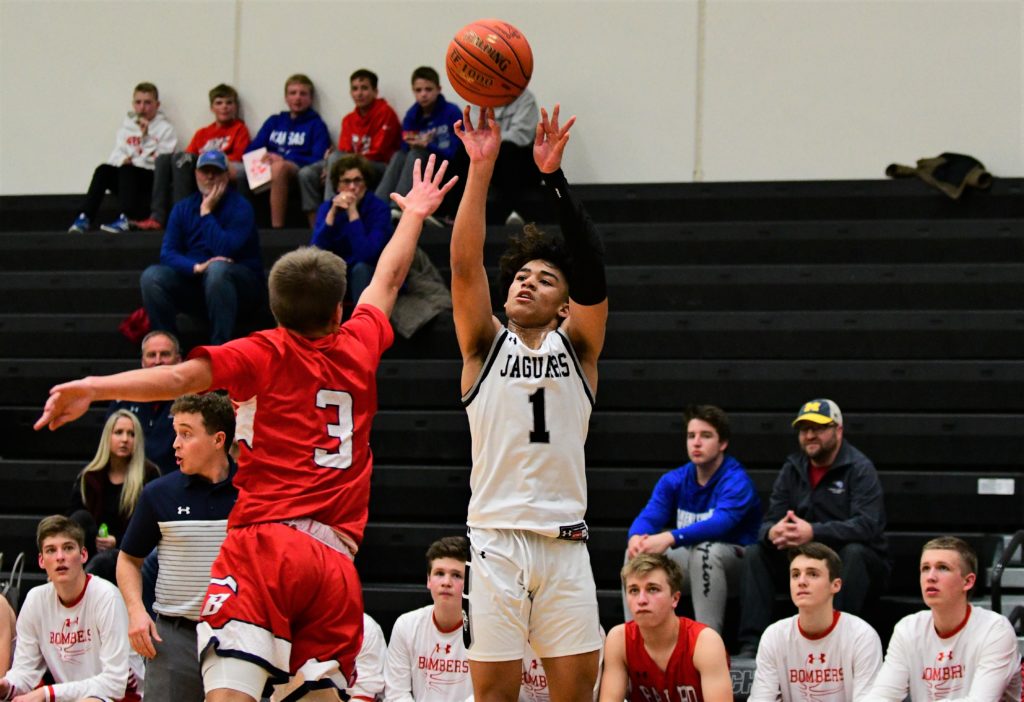 Crews spent a lot of time in the post for the undersized Hawks, but will now be able to play his natural position.
"Jaron will play on the perimeter for us, both with the ball and off the ball," Fontana said. "He can guard multiple positions. He has been a nice fit, and he really enjoys playing with our guys. He has high expectations, and that's what you want with your players, especially guards."
Senior post player Brady Petersen is among the team's other returnees. The Iowa State football recruit averaged 4.5 points and 2.3 rebounds a year ago.
Seniors Kamron Francis and Caleb Van Meter will be expected to play key roles in the backcourt. Van Meter played in 20 games last season, while Francis saw some action in 15 games.
Fontana said he'll know a lot more about his team after this week. The Jaguars will host perennial power Des Moines Hoover on Friday.
"I have always said the word potential is the most overrated word in sports," Fontana said. "It's performance and production that matters. We need to have consistent on-court leadership, we need to take care of the ball and knock down shots. And, we have to have a total team buy-in on defense."