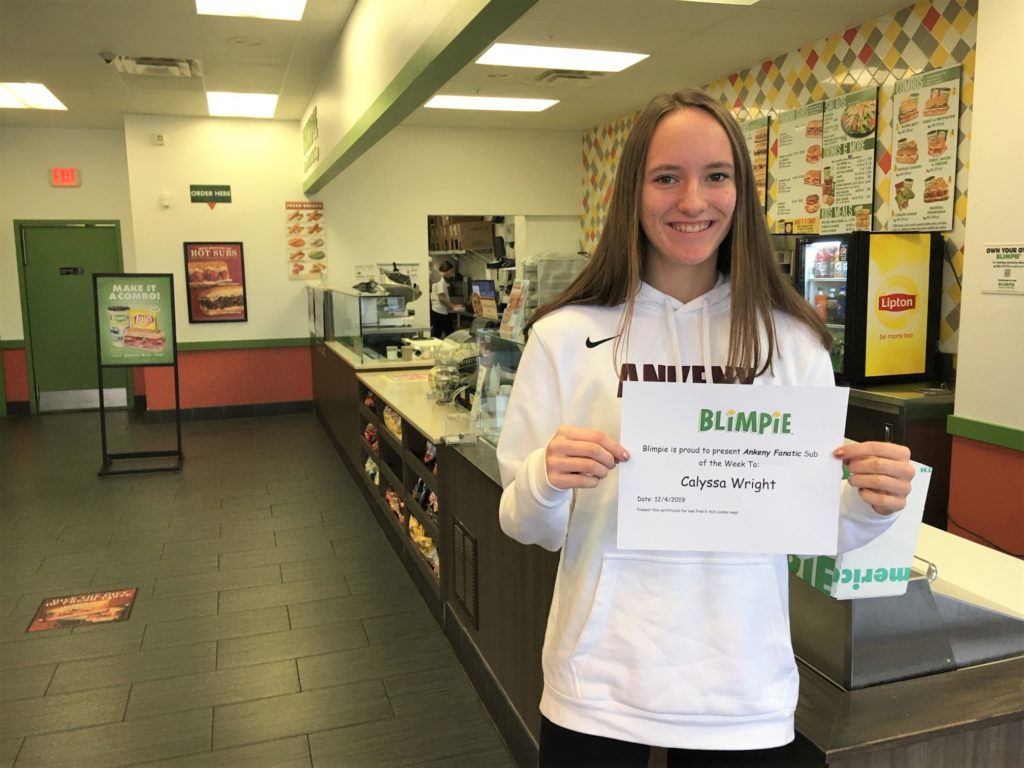 Junior forward Calyssa Wright is a member of the Ankeny girls' basketball team. She played in seven games last year as a sophomore, but is expected to play a major role this season for the Hawkettes.
Wright scored eight points and grabbed six rebounds in Ankeny's season-opening 83-61 loss to visiting Mason City on Nov. 22. She then had seven points on Tuesday as the Hawkettes evened their record at 1-1 with a 52-32 victory at Des Moines North.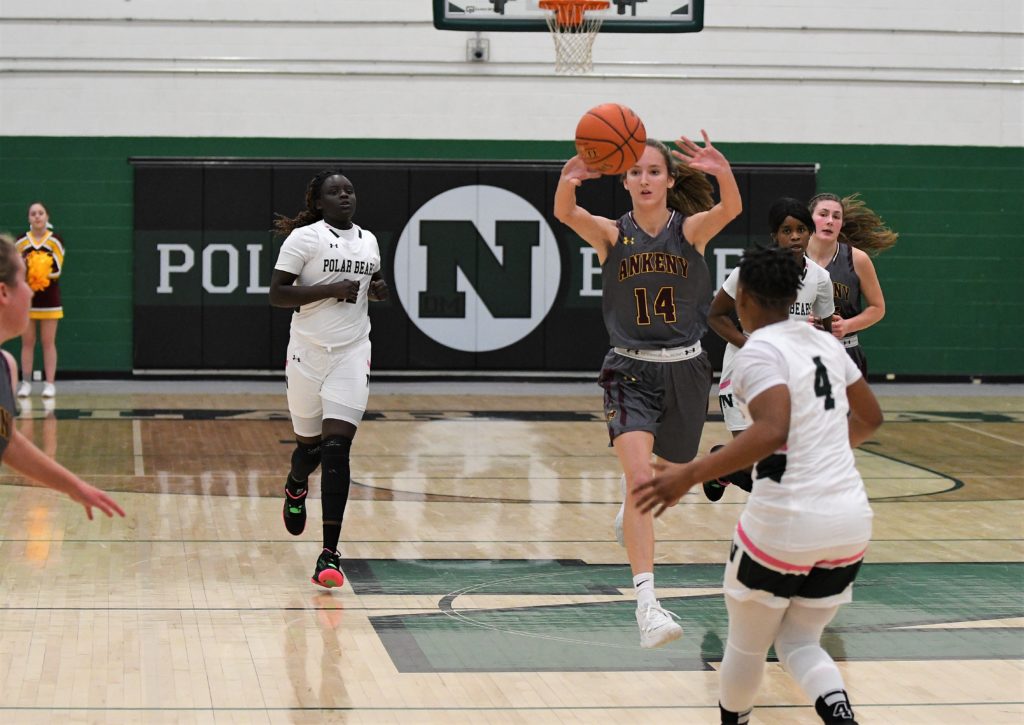 "Calyssa brings a tremendous amount of energy, effort and passion!" said Ankeny coach Dru McAnelly. "She runs the court extremely well and attacks the ball rebounding…she is a nice inside-and-out combo player.
"Her length is much needed for us!" he added.
Ankeny will host Fort Dodge on Friday.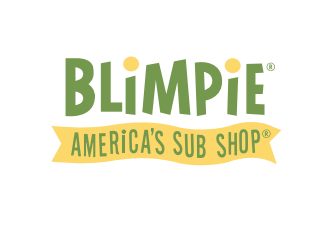 https://www.blimpie.com/stores/12219?latitude=41.7474373&longitude=-93.5984381