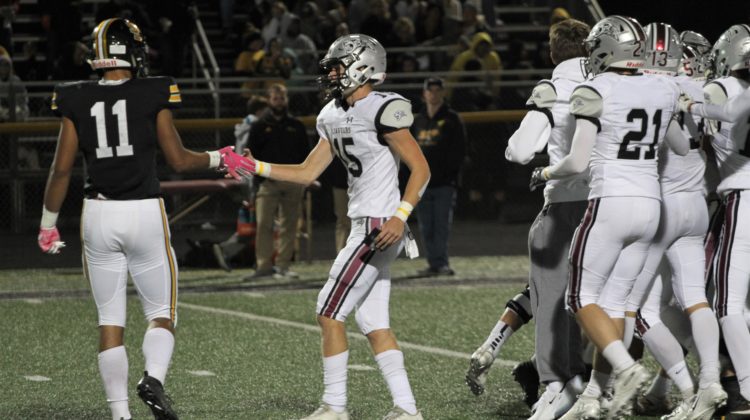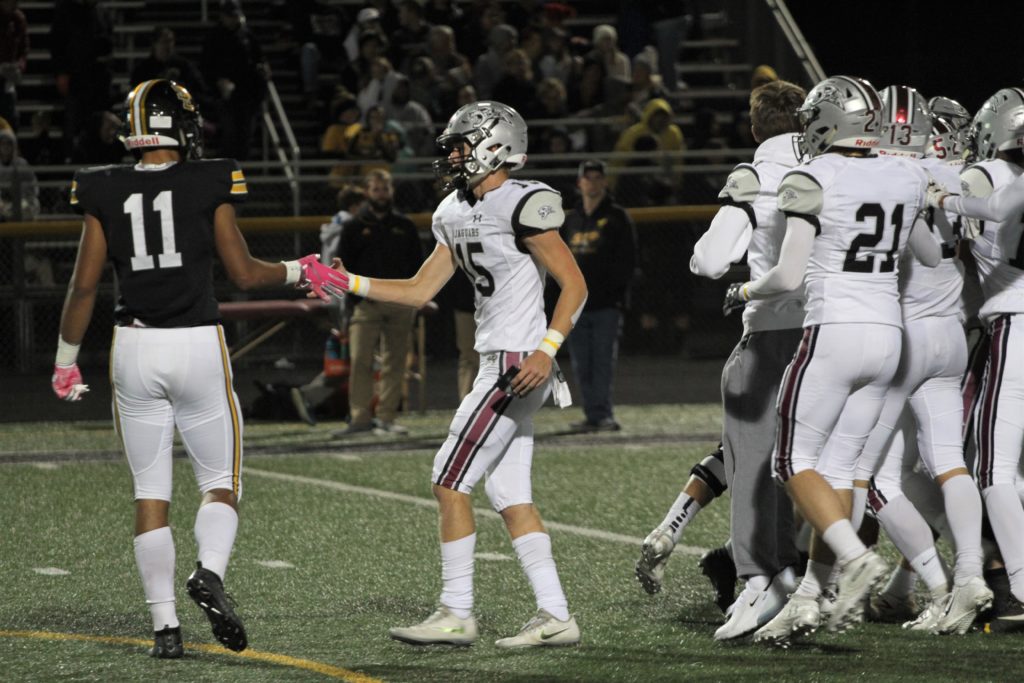 Ankeny Centennial senior defensive back Keaton Gray has been named a recipient of the Burlsworth Award, a national award honoring character and sportsmanship in high school football.
Gray made 33.5 tackles and had one interception while helping the Jaguars to an 8-2 record this season, but it was his performance off the field that led to the Burlsworth Award.
"I was honored to receive this award," said Gray. "I did not know I was being considered for it. Growing up my parents (Jim and Kristen) taught and encouraged me to respect and care for others. I've been surrounded by many great friends, coaches and teachers that have all impacted me in a positive way."
The Burlsworth Award has been given out in Arkansas high schools for more than a decade in recognition of outstanding character and sportsmanship, and is now nationwide. The award honors the player who may or may not be a top athletic performer, but who represents the ideals and values that Brandon Burlsworth had: to give 100 percent on the field and to stand as a moral example to his team.
Burlsworth went from a walk-on to a first-team all-American at the University of Arkansas in the 1990s, but his success was not limited to the gridiron. He was also named to the all-SEC academic honor roll and was the first football player in the entire history of his university to earn a Master's degree before playing his last game.
Burlsworth was selected by the Indianapolis Colts as the 63rd overall pick in the 1999 NFL draft. After minicamp, he was projected by his coaches to start as a rookie.
Unfortunately, Burlsworth was tragically killed in a head-on automobile collision just 11 days after the draft. Today, the University of Arkansas has created an endowment in Brandon's name.
In 2010 the Burlsworth Trophy was created to honor the achievements and successes of the walk-on athlete. This award is presented annually to the most outstanding Division I college football player who began his career as a walk-on. Former Centennial lineman Collin Olson, now the starting center at Iowa State, has been nominated for the Burlsworth Trophy.
Gray will be honored at the Centennial basketball games on Jan. 14.