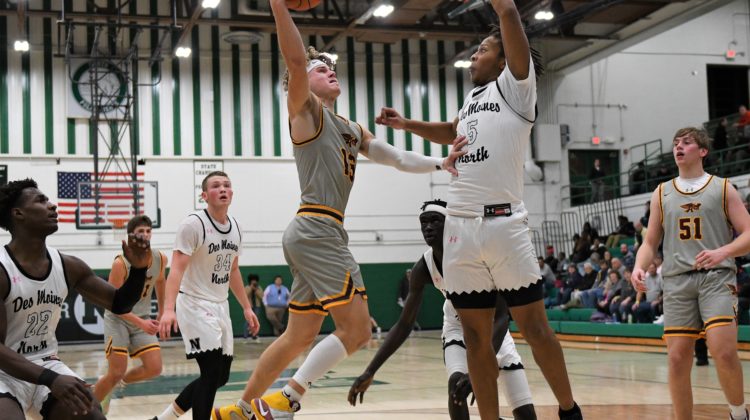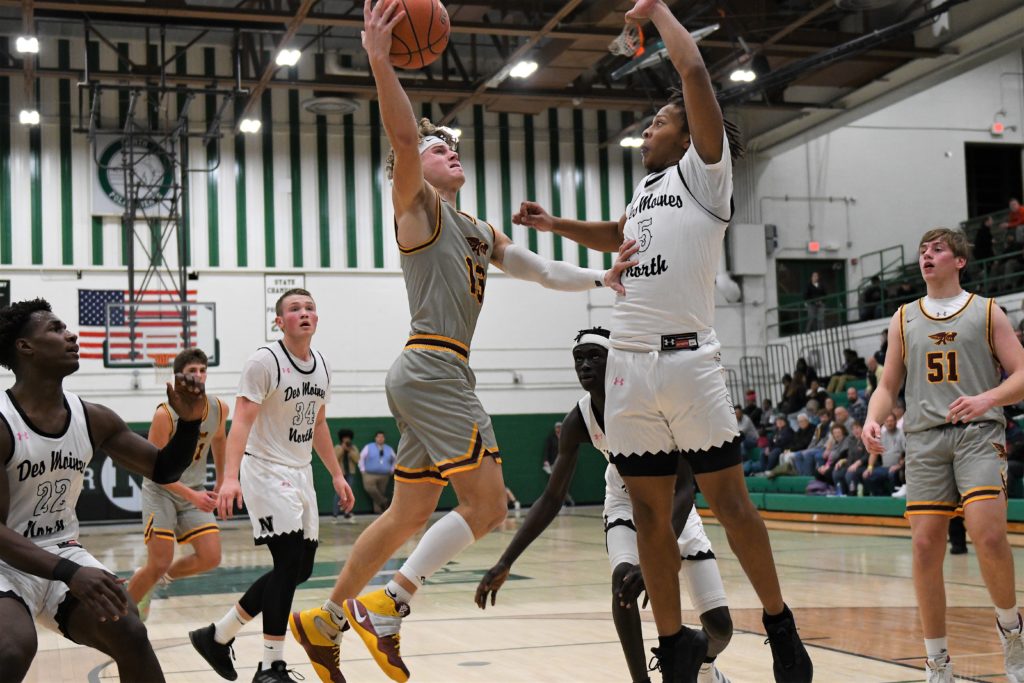 The Ankeny boys' basketball team needed somebody to step up on Tuesday night.
Senior guard Jordan Kumm accepted the challenge.
Kumm poured in a career-high 29 points to lead the Hawks to a 60-57 victory at Des Moines North in their season opener. His previous high of 20 points came in a win over Des Moines Lincoln last season.
Ankeny overcame the absence of senior guard Braxton Bayless, who was the team's leading scorer and rebounder a year ago. He will sit out the first four games of the season after violating the school's good conduct policy earlier this fall.
"Everyone on our team is capable of having a breakout game. It just happened to be my night," said Kumm, who also had five steals, four rebounds and two assists. "I had a couple transition points, a lot of free throws and three (3-point goals)."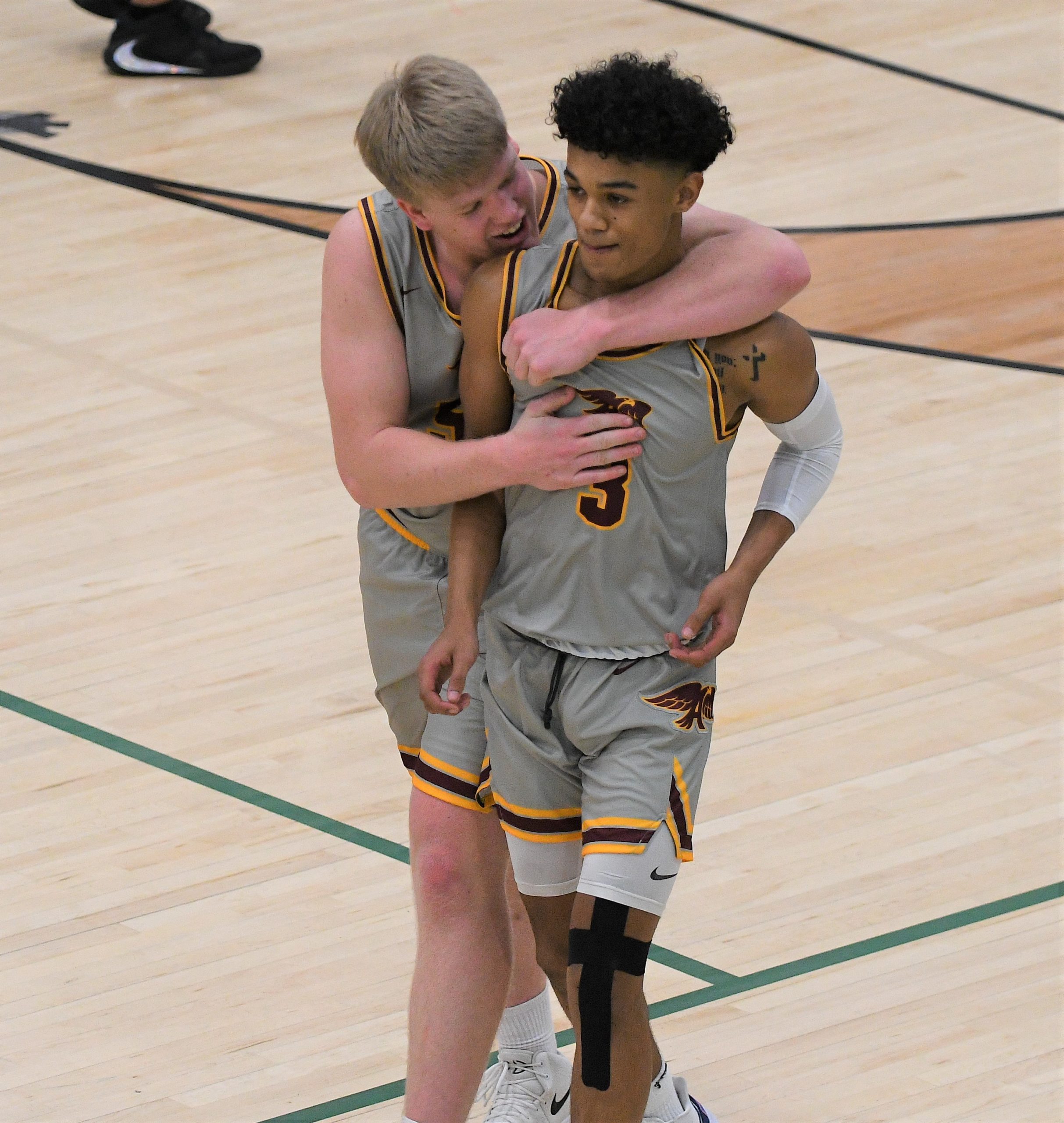 Ankeny held a 28-21 lead at halftime before North rallied. The Polar Bears closed to within 44-42 after three quarters, setting up a thrilling finish.
In the end, the Hawks made enough plays down the stretch to hold on for the win.
"It always seems to be (a nailbiter) with us," said Ankeny coach Brandt Carlson. "We do a good job of keeping things close–good and bad in some situations–but it was a good win on the road. We haven't won at North in a long time, so it was good for our guys to experience that. Some new guys helped us tonight."
Jaxon Smith had nine points for the Hawks, but battled foul trouble and sat out much of the game. Ryan Crandall contributed six points and six rebounds while fellow sophomore Braden Simonsen also played some heavy minutes in his first varsity game.
"Those two played great," Carlson said of the sophomores. "They are really good defensively and really good at rebounding. They just brought an element of athleticism to our team this year, which is great."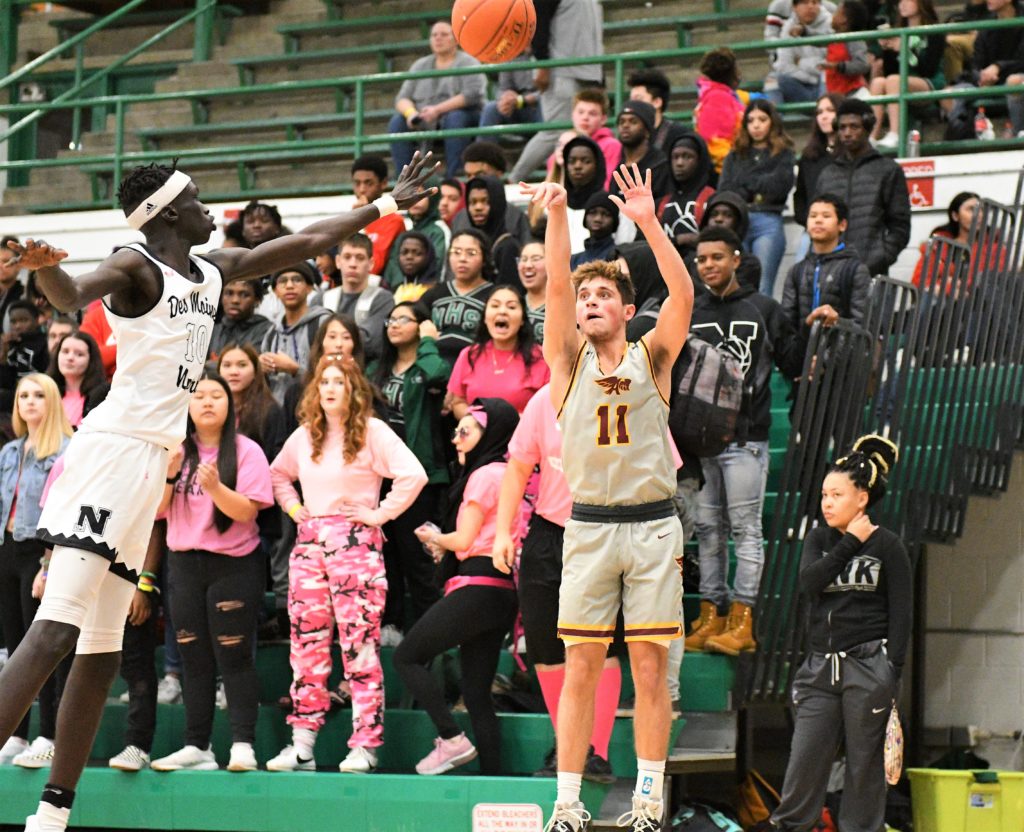 Brecken Manus and Nolan Otten each had five points in the win. Manus also grabbed eight rebounds, while Otten dished out five assists.
It was Kumm, though, that led the way, allowing the Hawks to win at North for the first time since the 2012-13 season.
"That was pretty awesome for him," Carlson said of Kumm's performance. "He's a senior leader coming out of football, and he's stepping up and playing really well."
Ankeny will host Fort Dodge (1-1) on Friday.