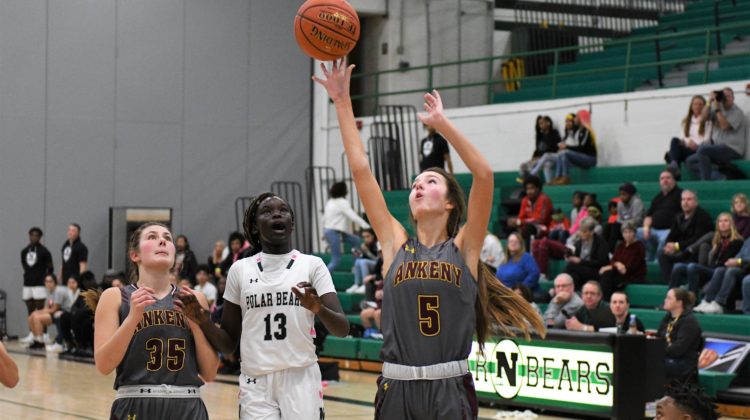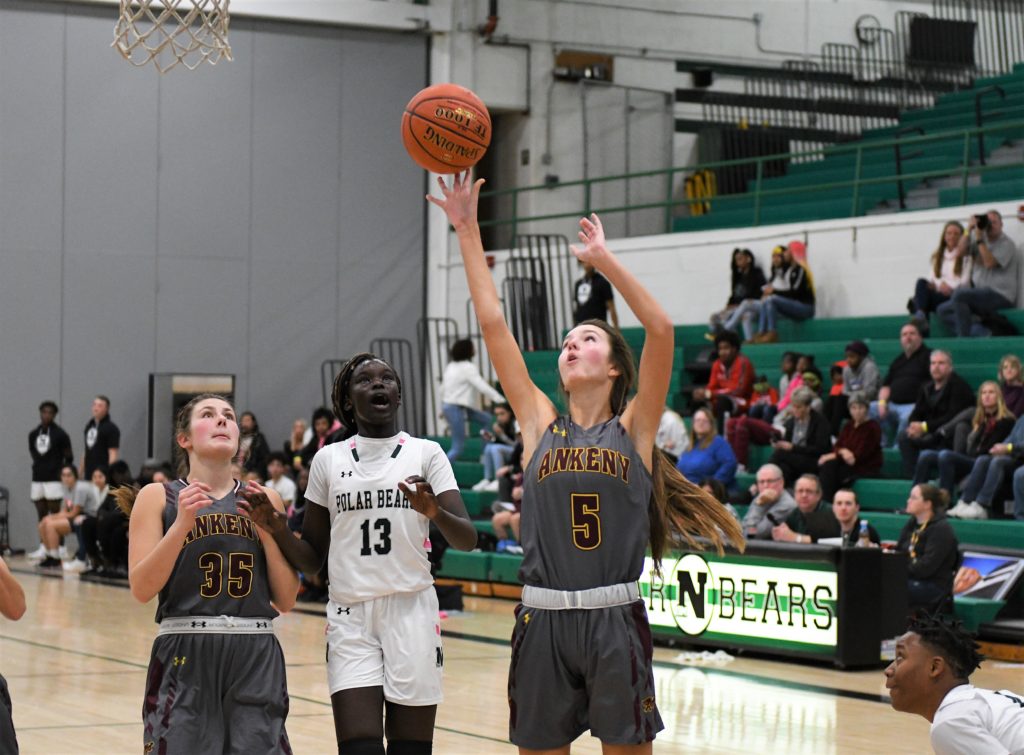 Like a lot of teams, the Ankeny girls' basketball squad showed a lot of improvement between its first and second games.
The Hawkettes dominated from the start and rolled to a 52-32 victory at Des Moines North on Tuesday, evening their record at 1-1. The Polar Bears dropped to 0-3.
"We had great energy from the opening tip tonight," said Ankeny coach Dru McAnelly.
Both squads were coming off a loss to Mason City, the No. 13 team in Class 4A. The Mohawks posted an 83-61 victory at Ankeny on Nov. 22 before defeating the Polar Bears, 69-31, three nights later at North.
After a 10-day layoff, Ankeny quickly took control of Tuesday's game. The Hawkettes built a 28-9 lead at halftime and extended their margin to 46-18 after three quarters.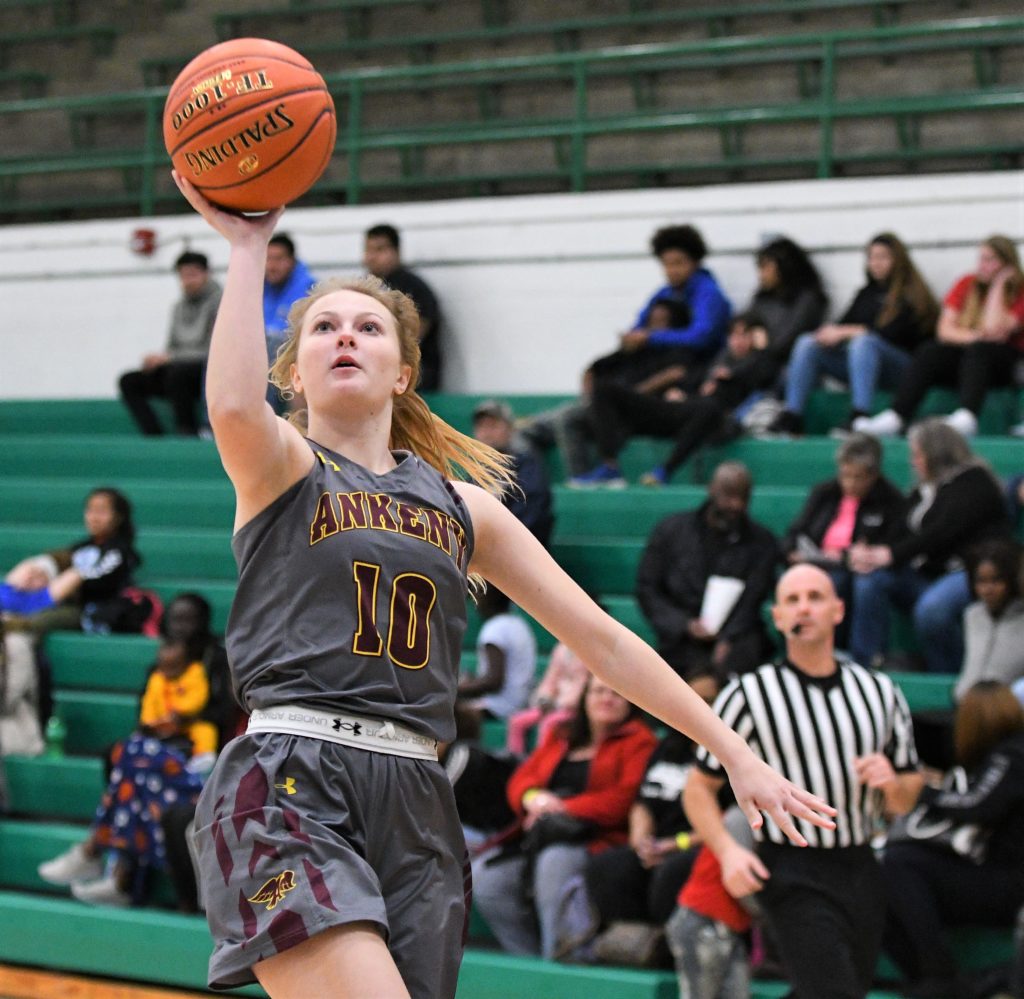 "We had much better ball pressure and closeouts on the defensive end," McAnelly said. "We rebounded and ran in transition."
Kayla Pitz scored a career-high 19 points to lead Ankeny. Her previous high of 18 points came in a victory over Dowling Catholic last season.
Pitz went 5-of-7 from 3-point range. She also grabbed eight rebounds and had three assists.
Rachel Christmann, Ashley Harrington and Calyssa Wright each had seven points. Isabelle Vacek added six points and seven rebounds.
The Hawkettes will host Fort Dodge (1-0) on Friday. The Dodgers cruised to a 68-31 win over Des Moines Lincoln in their season opener on Tuesday.