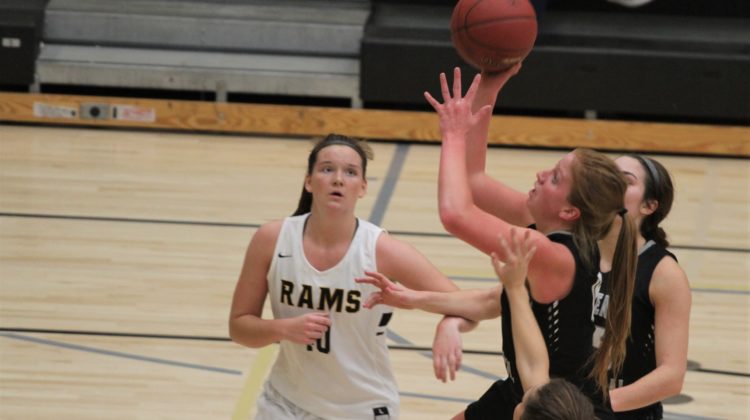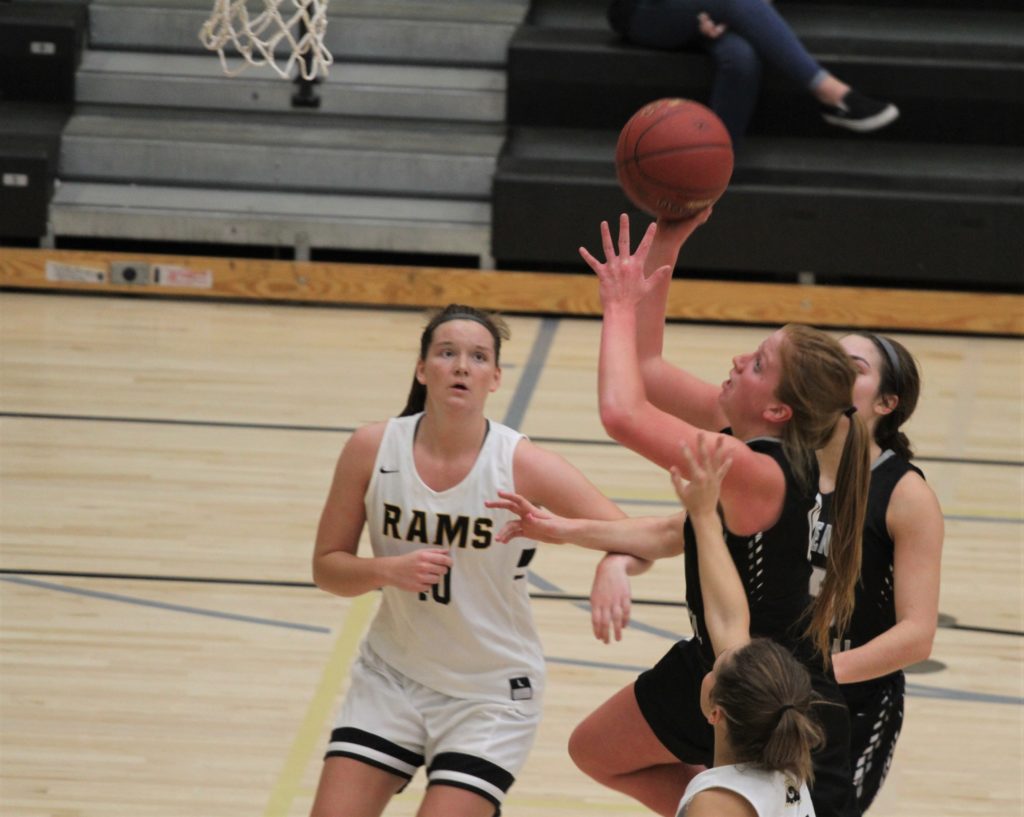 During last year's state tournament, the Ankeny Centennial girls' basketball team overcame a double-digit deficit before losing to Southeast Polk in overtime in the Class 5A quarterfinals.
The Jaguars tried to pull off a similar comeback against their CIML rival on Tuesday, but this time the deficit was too large.
Sixth-ranked Southeast Polk built a 45-25 lead after three quarters and then held on to beat the No. 7 Jaguars, 53-44, at Pleasant Hill. The Rams improved to 2-0 on the season, while Centennial's record dropped to 1-1.
"Maybe they let up, I don't know. We'll see," Centennial coach Scott DeJong said of the Rams. "We've got some really good teams coming up on our schedule, so hopefully we can compete a little better than this."
The Jaguars simply didn't make enough shots on Tuesday. They went just 17-of-49 from the field and 6-of-13 at the free-throw line.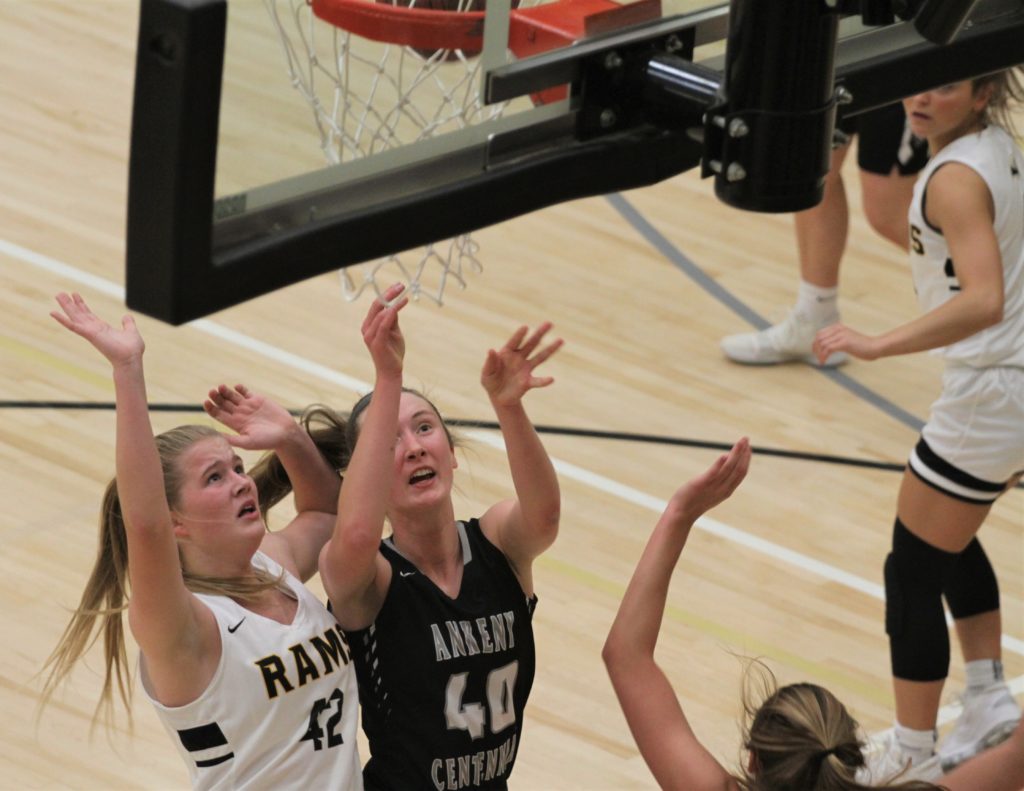 "A lot of them were point-blank at the basket," DeJong said of the missed shots. "We're certainly hoping that those go in as we move forward. We need them to."
Centennial lost despite getting a double-double from junior post player Jackie Pippett, who scored a career-high 17 points and grabbed 10 rebounds. She also had two blocks.
"It was a tough game, and we were all looking forward to seeing them again after last season," said Pippett. "Southeast Polk came out aggressive, and I think we learned that in the future we need to come out stronger–specifically in the first and third quarters. I think all around our team did some great things tonight, but our shots weren't falling, which is always tough."
Southeast Polk jumped out to an early 10-2 lead and never looked back. The Rams held a 31-18 advantage at halftime.
Grace Larkins scored 20 points to lead Southeast Polk. The South Dakota recruit also had five rebounds, three assists and six steals.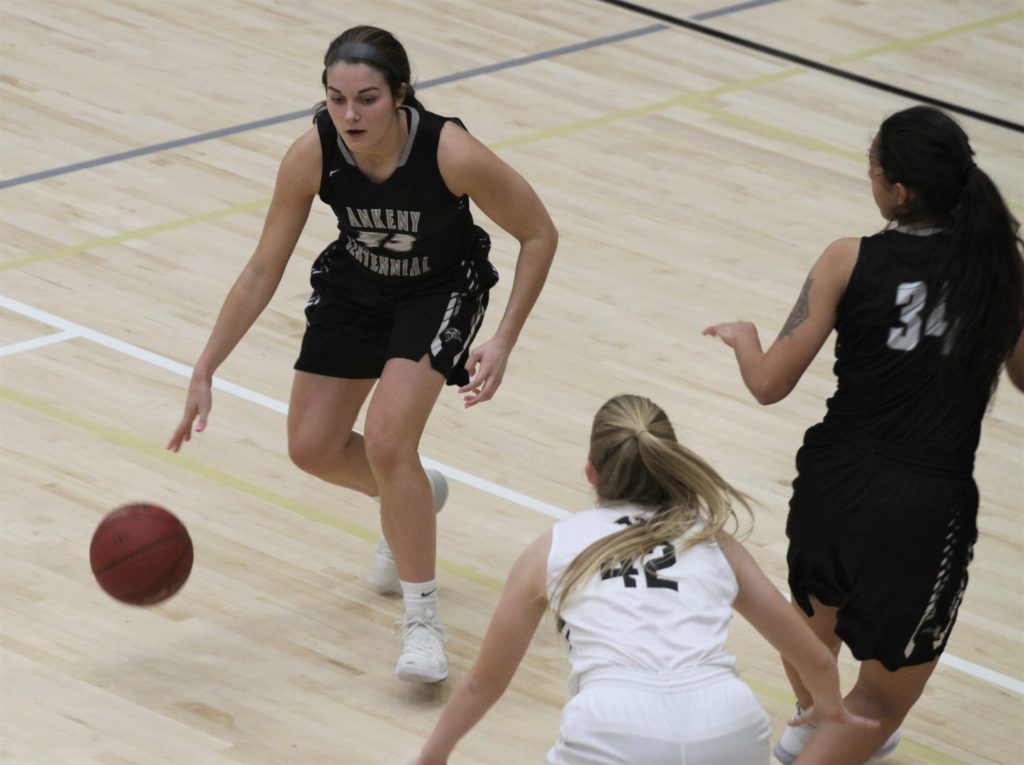 "She was tipping passes when she was guarding our point guard, and she was stealing the ball from the wing," DeJong said of Larkins. "They have a good team, but she was a one-person wrecking crew down there with the way she was disrupting our offense."
Cleao Murray had 10 points for the Jaguars, including a trio of 3-point goals. Meg Burns added six points, but was just 3-for-12 from the field. Alexandria Keahna-Harris had six rebounds, three assists and two steals in the loss.
Pippett had nine of Centennial's 18 points in the first half. She later banked in a 3-pointer with 9 seconds left in the game to produce the final margin.
"Of course I meant to bank it!" Pippett said.
The Jaguars will host Des Moines Hoover (0-3) on Friday. The Huskies are averaging just 22.7 points per game.