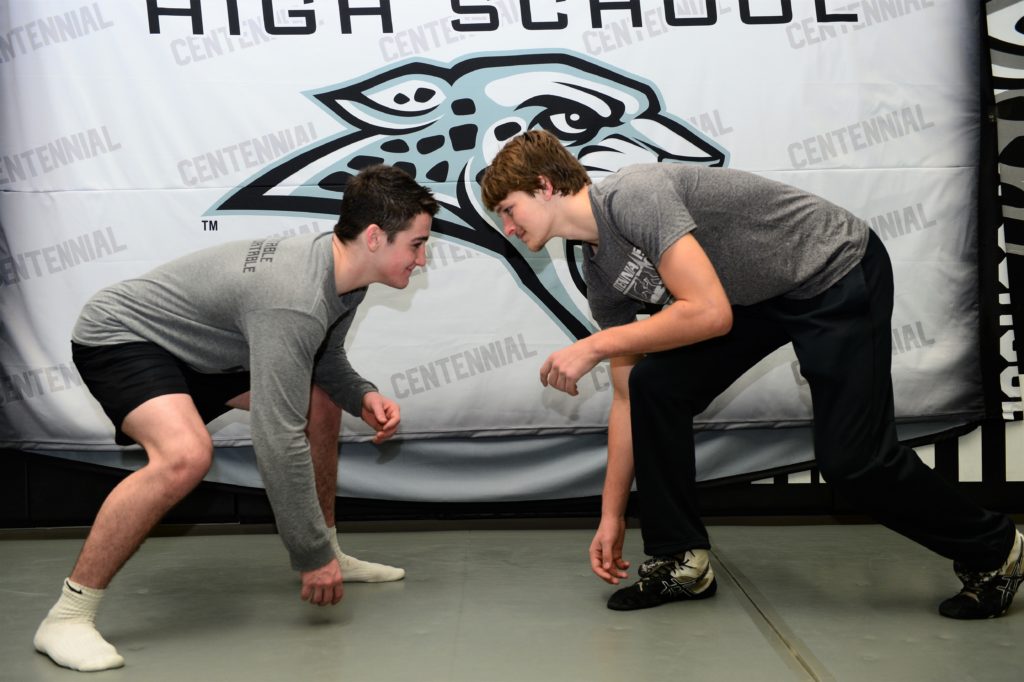 The bar has been set high for the Ankeny Centennial wrestling team.
Now, the next step for the Jaguars is to win state championships–either as an individual, or as a team at the state duals or the traditional state tournament.
Last year's Centennial squad won just about everything but a state title. The Jaguars posted a 21-1 dual-meet record and won the CIML Central Conference crown with a 5-0 mark.
Centennial took fourth at the CIML Invitational and finished third in the Class 3A state duals. The Jaguars then placed fourth in the Class 3A tournament with 86 points, their highest finish ever under Jay Groth, who was named the 3A coach of the year.
Taking that next step as a program, though, won't be easy.
"We have to understand that we have to get better at everything we do–training, eating, sleeping, school and competing," said Groth, who needs two more wins to reach the 100-victory mark at Centennial. "We want to win state titles as a team and as individuals so we have to embrace the truth about what it takes from all of us to be the best. Every kid is different so as coaches we need to figure out how to best reach each athlete individually, and each kid needs to figure out what helps them to perform at their best. We want to be the best in the state so we need to get comfortable being uncomfortable in all aspects of the sport."
The Jaguars are fifth in the Class 3A preseason rankings by The Predicament and boast six ranked wrestlers, led by the senior duo of Ben Monroe and Logan Neils. Neils is ranked first at 170 pounds, while Monroe is No. 2 at 152.
Monroe, an Iowa State recruit, is a three-time state runner-up. He posted a 40-2 record at 132 a year ago.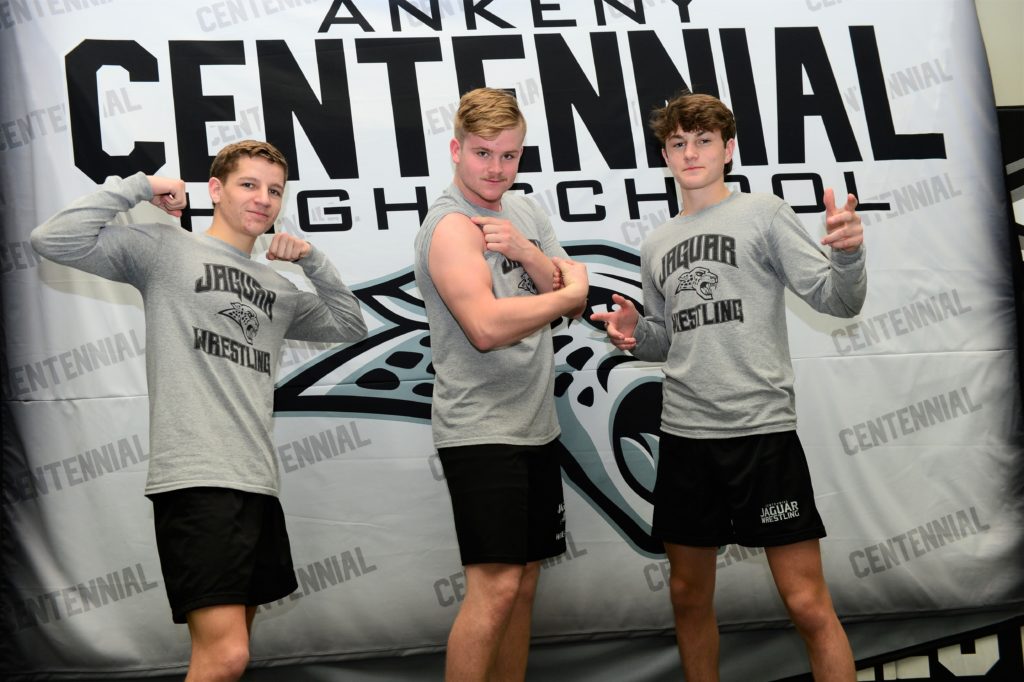 Neils, meanwhile, went 38-3 at 170. He also placed second at the state tournament after finishing fourth at 160 as a sophomore.
Groth said he's very confident that Monroe and Neils are ready to cap off their careers with an individual state title.
"These two are feeding off one another, pulling some kids with them into their competitive fire, and they have clear goals for themselves," Groth said. "We need to continue to work on each of the small steps that leads to the ultimate goal of being on top."
Senior Jackson Bresson is Centennial's other returning placewinner. He went 30-15 and placed eighth at 113 a year ago.
Bresson will wrestle for Central College next year. He is ranked fifth at 120.
Senior Ethan Frazier and sophomore Jackson Helmkamp are the Jaguars' other returning state qualifiers. Frazier posted a 30-9 record at 195, while Helmkamp went 29-13 at 106.
Frazier is ranked sixth at 195. Helmkamp has moved up to 126 and is ranked eighth.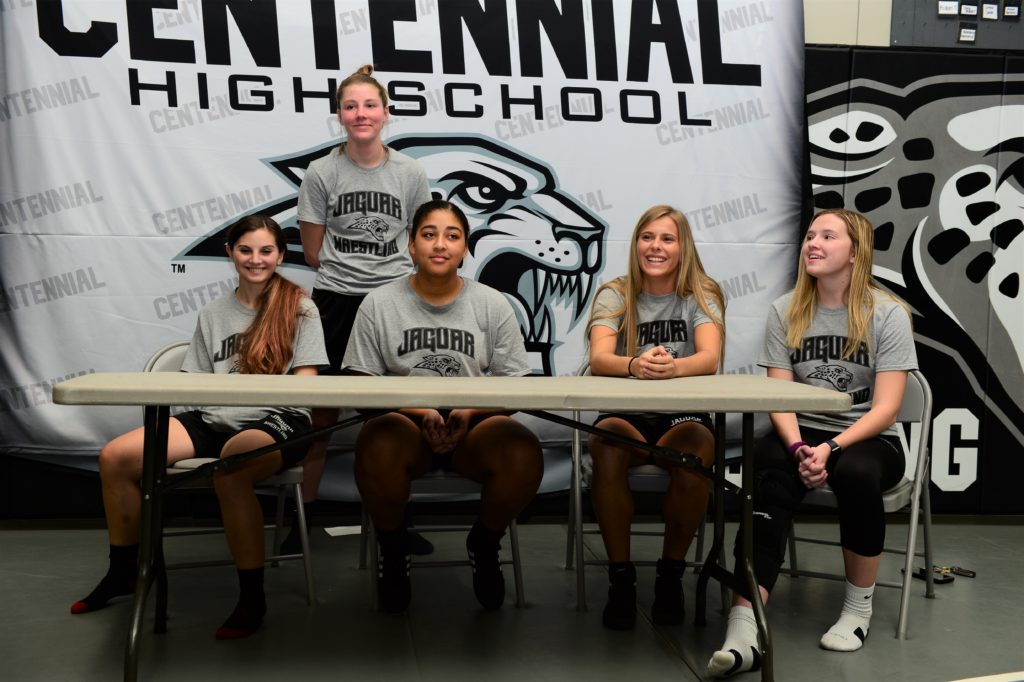 Sophomore Carter Cahill is another key returnee for the Jaguars. He is ranked ninth at 160.
"The practices are going well," Groth said. "Our staff is doing a great job getting the rookies up to speed and the veterans ready to compete. We have some kids who are really taking charge of their training and being great leaders in the room."
There are about 70 kids on the roster, including eight girls who Groth said are making great progress along with the boys.
Among the team's other returnees are seniors Jacob Cuppy, Mike Dell, Creighton Kesterson, Michael Witt and Noah Parlee; juniors Kyle Janssen, Scott Talmadge, Owen Vernon, Kaden Stewart, Griffin Wisehart, Jackie Wells and Garrett Madison; and sophomores Cael Hron and Carter Bennett.
Centennial will open its season on Thursday with a dual meet at No. 3 Fort Dodge. The Jaguars twice edged Fort Dodge by one point a year ago, including a 34-33 decision in the third-place match at the state duals tournament.
Centennial will then compete in the Dallas Center-Grimes Invitational on Saturday. The Jaguars will be seeking their third straight crown.
"Our goal as always is to win state titles and to develop our JV into wrestlers who can step in and continue having success at the highest level year after year," Groth said. "We believe we have the talent and the people and the support we need to reach our ultimate goals. We need our leaders to take charge and rally the team around the goals and belief that we can achieve them."