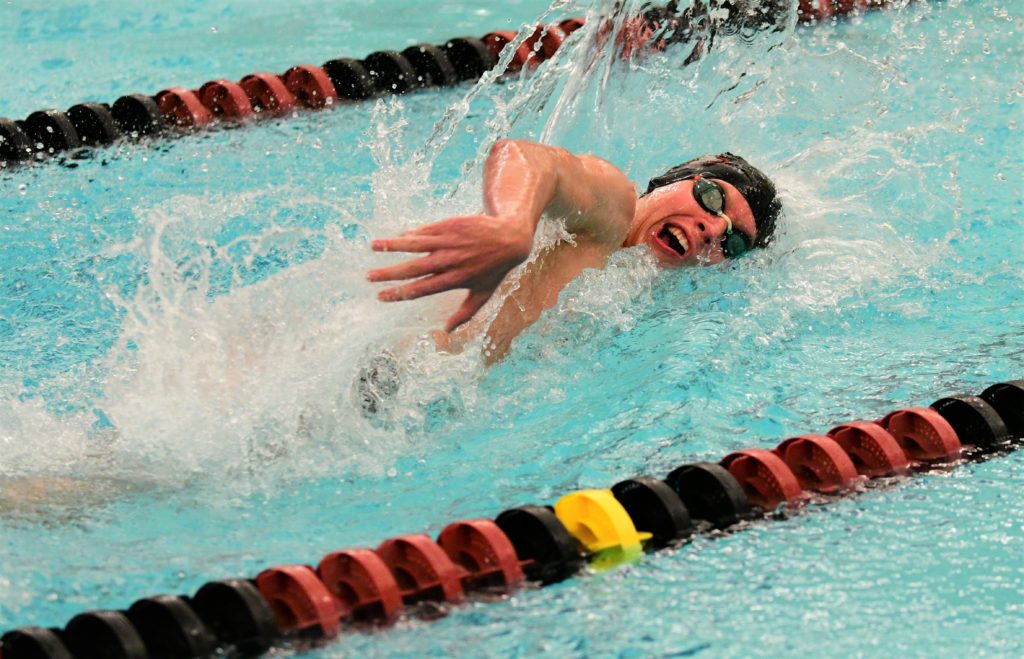 The Ankeny boys' swimming team tuned up for Saturday's Mike Wittmer Invitational with a 120-50 victory at Des Moines Roosevelt in its dual-meet opener on Thursday.
Ankeny coach Justin Crouch was pleased with the progress that his team showed. The Hawks had been idle since winning the Sprint Classic on Nov. 26 at Trail Point Aquatics Center.
"We are starting to find our way," Crouch said. "I think it was good for some guys that hadn't swam in a meet yet to get out there and race. They were definitely ready since our first meet was varsity only."
Ankeny, the defending state champion, appears to be on the right track in its quest to win a second consecutive crown.
"We definitely have room for improvement, but if you look back at last year's results, we are ahead of the pace in a lot of places and that is exciting and encouraging at the same time," Crouch said. "It isn't where you start, though. It is where you finish."
The Wittmer Invitational will be held at Ames, beginning at 11 a.m. The host Little Cyclones won last year's meet with 330 points.
It was the third straight crown for Ames, which finished 100 points ahead of the runner-up Hawks.
"The work ethic has continued to be pretty good, but there are definitely some places we need to clean up if we are going to continue to be one of the best in the state," Crouch said. "We will find out a little more about ourselves at our meet on Saturday in Ames."