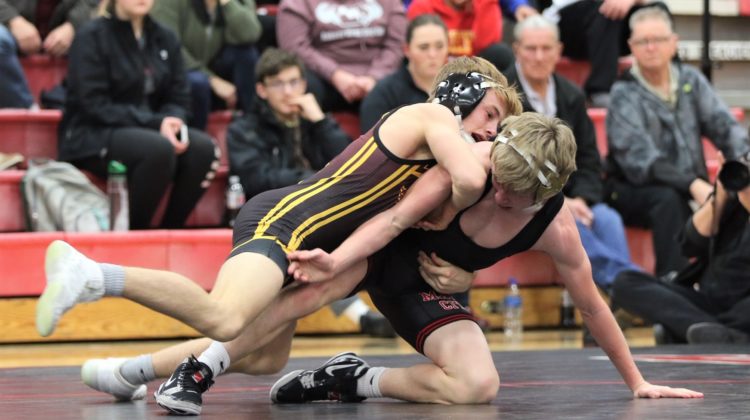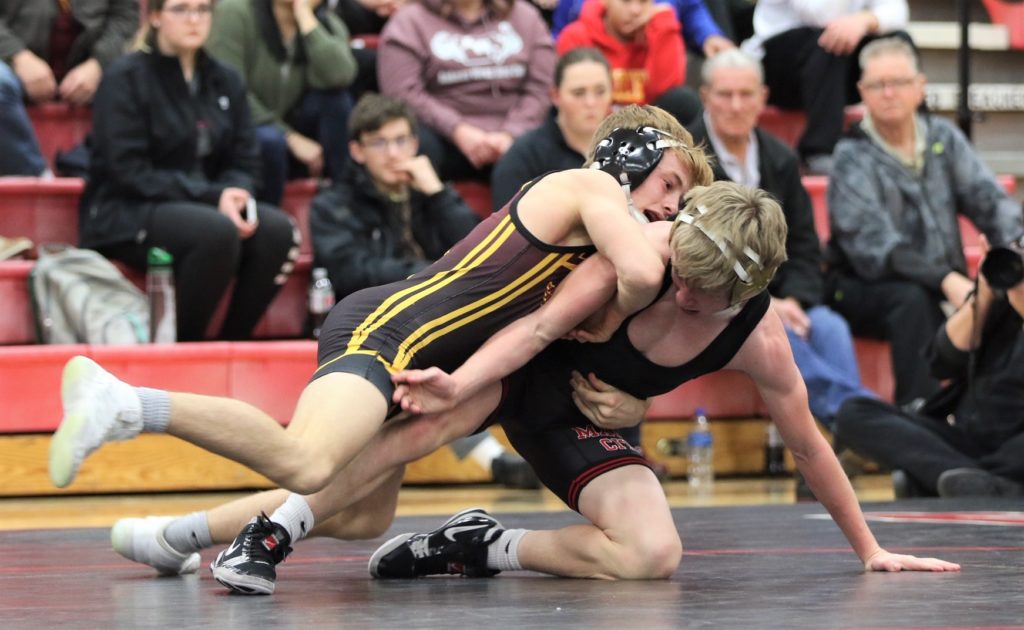 The eighth-ranked Ankeny wrestling team will take some momentum into the Cliff Keen Invitational this weekend after rolling to a 63-15 victory at No. 9 Mason City in its season opener on Thursday.
The Hawks won 11 of the 14 matches and recorded seven pins.
"Mason City is down except for about four weights," said Ankeny coach Jack Wignall. "But we wrestled well and have been training hard, so I don't want to downplay what our kids did by any stretch because we wrestled pretty well. You want your kids to get someone on their back and keep them there, and that's what we did tonight."
Ankeny got a pin from top-ranked Caleb Rathjen at 138 pounds. The Hawks' other defending state champion, top-ranked Trever Anderson at 113, posted a 7-2 decision over No. 4 Jace Rhodes in a rematch from last year's Class 3A finals at 106.
"That was a big match to open the season with, and Trever just hammered him," Wignall said. "The only points that Jace scored were when Trever let him up."
Wignall has been wanting Anderson to become more aggressive with his offensive moves. On Thursday, the sophomore finally showed more of an attacking style.
"That was more offense with shots from Trever in his first match than he had all of last year," Wignall said. "He just really opened up and was hitting shots like crazy. He's just taken it up a notch, and that's great to see."
Ankeny opened the meet with three consecutive pins by Daniel Rose at 160, Cade Bennethum at 170 and Cole Pomrenke at 182. After Alex Schwiete at 195 and Colby Bales at 220 won by forfeit, heavyweight Joseph Kingston and Carter Davis at 106 followed with two more pins to give the Hawks a commanding 42-0 lead heading into the showdown at 113.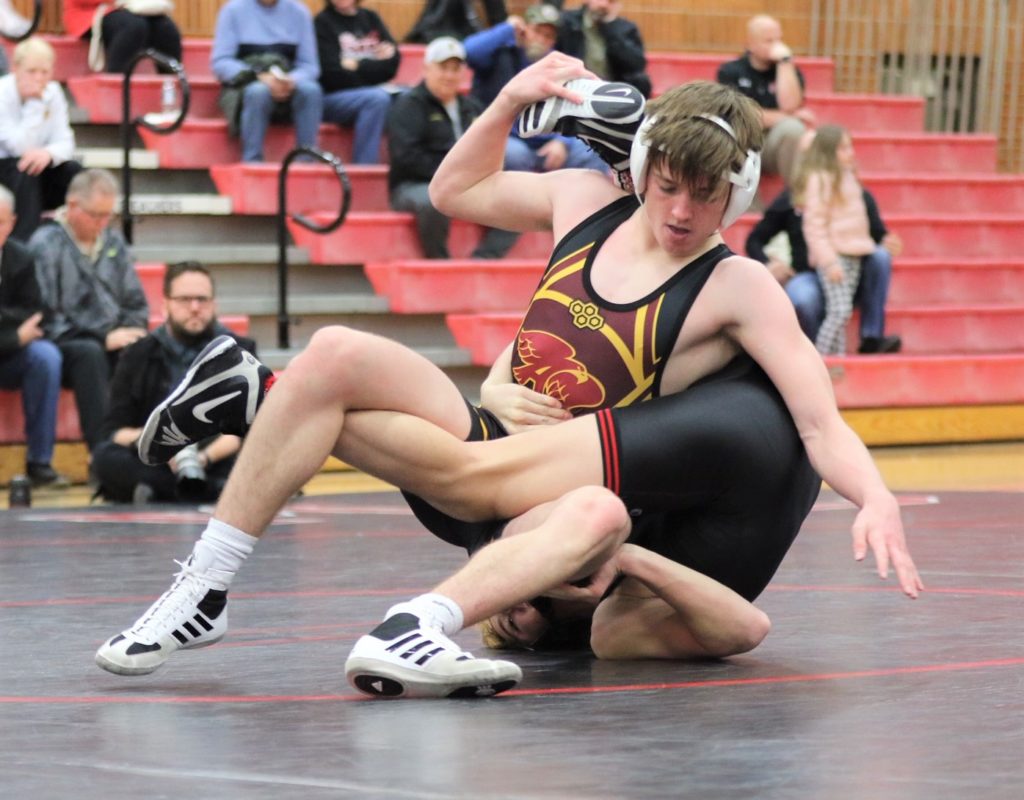 Kayden Kolthoff later closed out the meet with another fall at 152.
"We've had some kids waiting in the wings for a couple of years and now they're getting their opportunity, so that's exciting," Wignall said.
Mason City's first win came at 126, where top-ranked Cullen Schriever won by a technical fall over Jace Anderson. Schriever, a two-time state champion, had not wrestled since injuring his shoulder in last year's state semifinals.
The Mohawks also got technical falls from Connor Wiemann at 132 and top-ranked Colby Schriever at 145.
"We don't have a strong dual team, but we have some individuals on our team that can score a lot of points in a tournament type situation," Mohawks coach Dusty Rhodes told the Mason City Globe Gazette. "I will say that the guys who went out to wrestle, even our inexperienced guys, which we have a lot of right now, they went out and gave effort. They went out to fight."
Here are the match-by-match results:
Ankeny 63, Mason City 15
160: Rose pinned Monahan, 1:23; 170: Bennethum pinned Colby, 1:39; 182: Pomrenke pinned Leer, 1:42; 195: Schwiete won by forfeit; 220: Bales won by forfeit; 285: Kingston pinned Gorder, 1:58; 106: Davis pinned DiMarco, 5:34; 113: T. Anderson beat Rhodes, 7-2; 120: Cox won by forfeit; 126: Cu. Schriever (MC) won by technical fall over J. Anderson, 25-10; 132: Con. Wiemann (MC) won by technical fall over Faeth, 17-2; 138: Rathjen pinned Coo. Wiemann, 5:34; 145: Co. Schriever (MC) won by technical fall over Allen, 24-9; 152: Kolthoff pinned Lorence, 1:36.