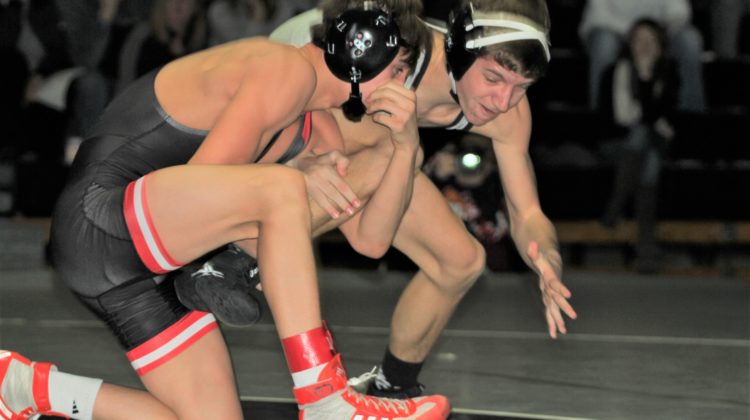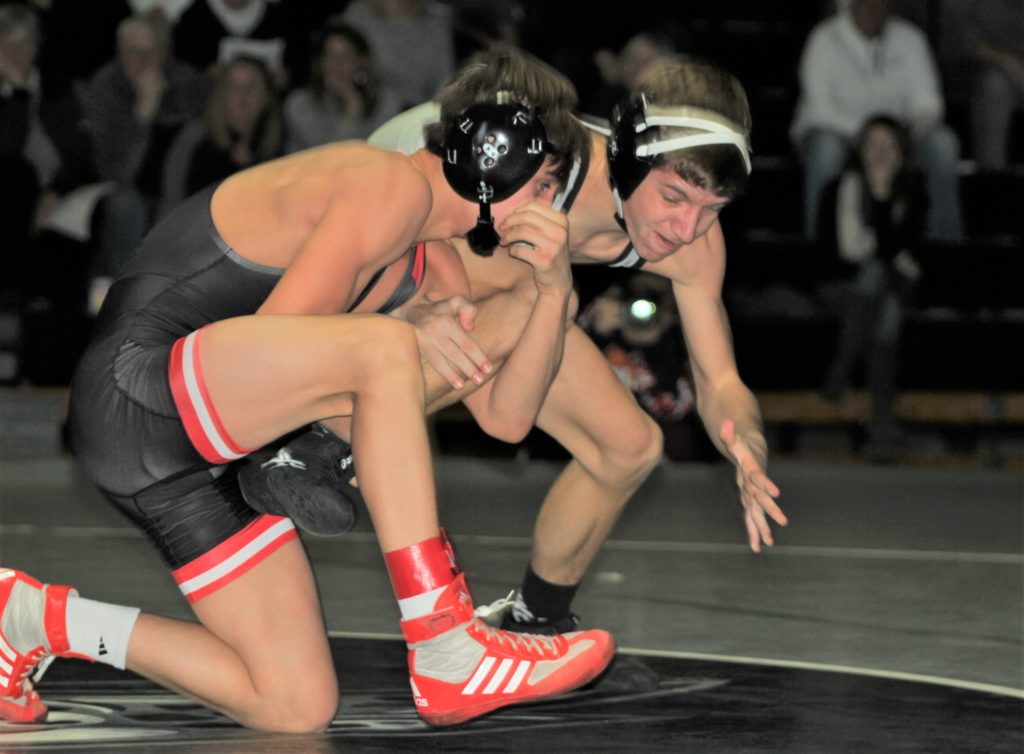 A strong start helped the third-ranked Fort Dodge wrestling team to a 43-28 victory over No. 5 Ankeny Centennial on Thursday at the Dodgers' gym.
The season-opening dual meet began at 120 pounds, where defending state champion and top-ranked Drake Ayala recorded a technical fall over No. 5 Jackson Bresson. The Dodgers went on to win the first five matches–four that included bonus points–in building a 26-0 lead.
"They're a good team, and we started at 120 where we were wrestling the No. 3-ranked kid in the country," said Centennial coach Jay Groth. "They got a little momentum going there in the lower weights where they're really talented. They've got two state champs back-to-back."
Second-ranked Carson Taylor followed Ayala's victory with a fall at 126, where he pinned No. 8 Jackson Helmkamp in 1 minute 36 seconds. Fourth-ranked Brooks Cowell at 132 and sixth-ranked Dreyzon Phillips at 138 then added two more falls for the Dodgers.
"I knew we had to get some bonus points against a team like Centennial," Dodgers coach Bobby Thompson told the Fort Dodge Messenger. "Our light weights are tough, and that was a great place to start the meet."
Fort Dodge avenged a pair of one-point losses to the Jaguars last season. Centennial edged the Dodgers, 34-33, in the third-place match at the Class 3A state duals tournament.
"We would have had to wrestle a perfect match to beat them again, and we didn't," Groth said. "But we fought, and I thought we were aggressive.
"It was a good barometer for us. We'll build on it," he added.
The Jaguars got pins from ninth-ranked Carter Cahill at 160, No. 1 Logan Neils at 170 and Michael Witt at 220. Witt pinned Sawyer Springer in just 56 seconds.
"Witt has very limited varsity experience, but he went out and hit a headlock and pinned his kid," Groth said.
Second-ranked Ben Monroe posted a major decision at 152. Centennial's other wins were provided by Cael Wiener at 106 and Noah Parlee at 285.
Wiener, a freshman, posted a 10-9 decision over ninth-ranked Max Bishop in his varsity debut.
"He wrestled a smart match," Groth said. "He got a reversal with about 5 seconds left to win it."
Fort Dodge won all three matchups between rated wrestlers. At 195, fourth-ranked Levi Egli got a fall over No. 6 Ethan Frazier in 2 minutes–just as the first period ended.
Egli, who placed fifth at state in 2018, missed all of last season after suffering a serious knee injury during the Dodgers' regular-season finale for football a year ago. He was back on the mat Thursday for the first time in 18 months.
"The pin felt great, especially against a quality opponent," Egli told the Fort Dodge Messenger. "Getting back on the mat in front of my home crowd was an amazing feeling."
Here are the match-by-match results:
Fort Dodge 43, Centennial 28
120: Ayala (FD) won by technical fall over Bresson, 21-6; 126: Taylor (FD) pinned Helmkamp, 1:36; 132: B. Cowell (FD) pinned Talmadge, 1:33; 138: Phillips (FD) pinned Bennett, 1:29; 145: Mills (FD) beat Cuppy, 10-3; 152: Monroe (AC) beat B. Egli, 12-3; 160: Cahill (AC) pinned Wheat, 4:37; 170: Neils (AC) pinned Erickson, 1:45; 182: Lee (FD) pinned Vernon, 1:51; 195: L. Egli (FD) pinned Frazier, 2:00; 220: Witt (AC) pinned Springer, :56; 285: Parlee (AC) beat Munter, 5-2; 106: Wiener (AC) beat Bishop, 10-9; 113: L. Cowell (FD) won by technical fall over Janssen, 18-3.