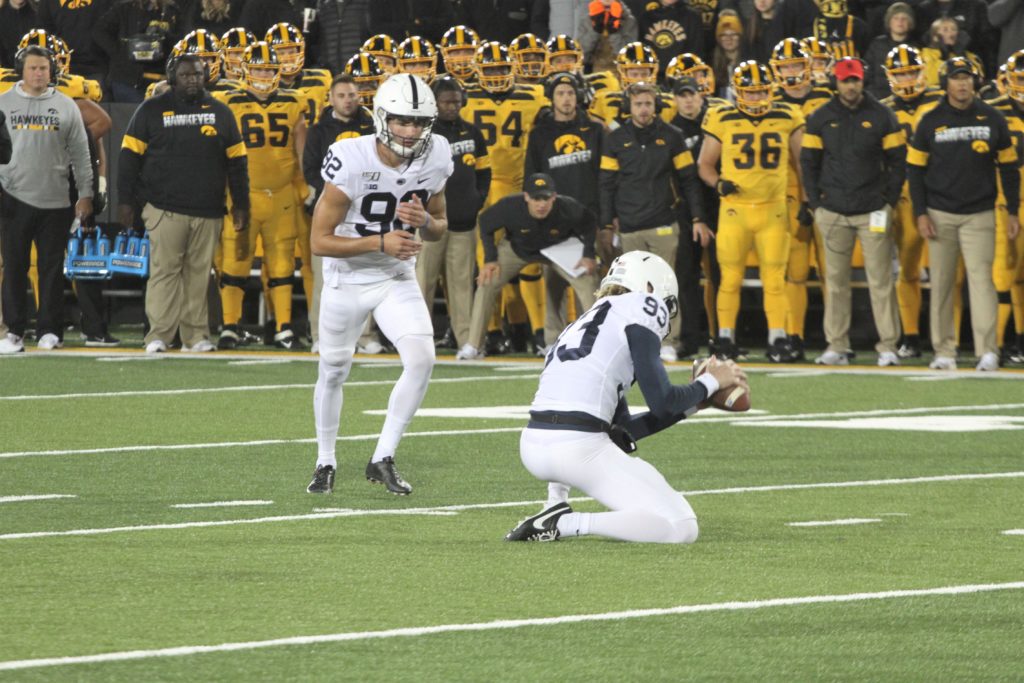 Penn State sophomore place-kicker Jake Pinegar has received all-Big Ten honorable mention from both the football coaches and the media.
Pinegar, a former Ankeny Centennial standout, has helped the Nittany Lions to a 10-2 record this season. He has converted 10-of-11 field-goal attempts and 50-of-52 PATs.
Pinegar made a season-long 47-yard field goal during Penn State's 34-27 win over Indiana on Nov. 16. He connected on a 33-yard field goal in the Nittany Lions' 17-12 victory at Iowa on Oct. 12.
Pinegar tied the Penn State record for extra points and extra point attempts in a game with 10 against Idaho on Aug. 31. He now shares the mark with Charles Atherton (vs. Gettysburg in 1894) and Travis Forney (vs. Akron in 1999).