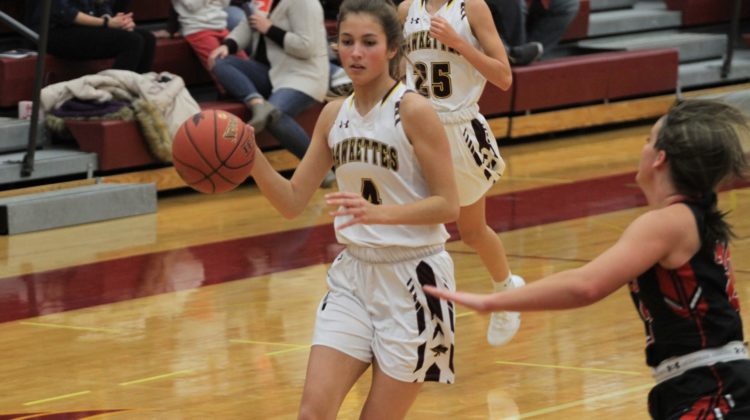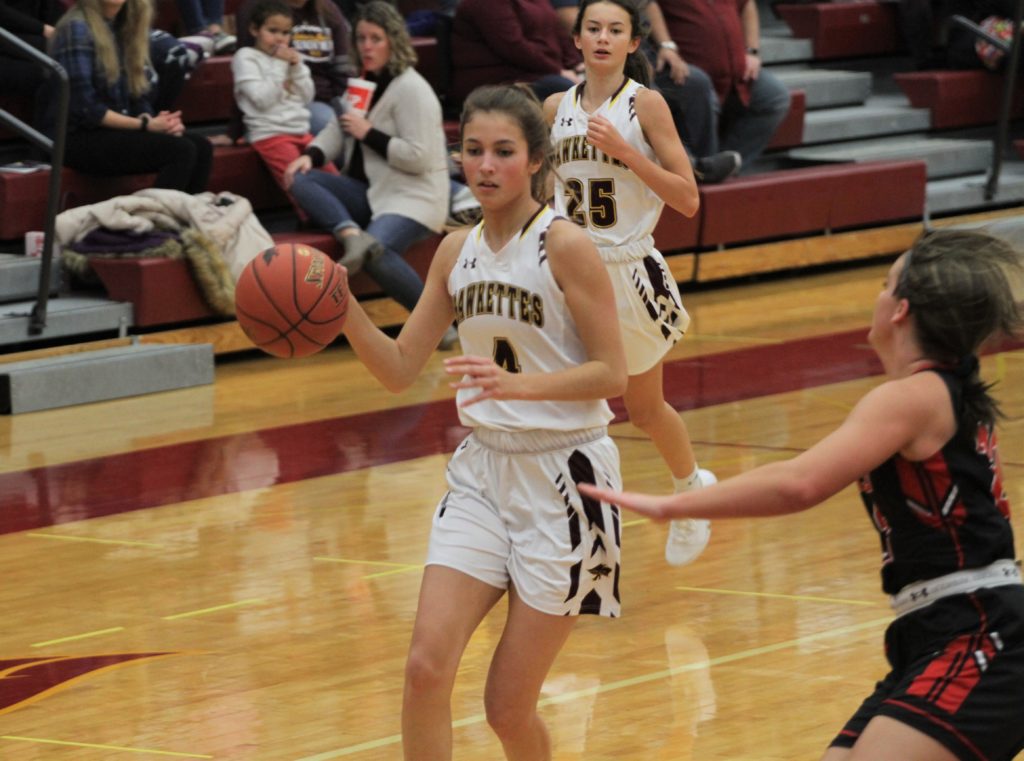 Holly Trimble stepped on the basketball court Friday for the first time this season.
The senior forward is hoping to stay there.
Trimble scored eight points in her season debut to help the Ankeny girls' squad to a 57-36 victory over visiting Fort Dodge. She sat out the first two games while battling a rare bone growth disorder.
"I just started my first day back Wednesday," said Trimble, who also had six rebounds and three steals. "I haven't had much practice."
Trimble has been going to physical therapy every morning. She says the lumps that developed on the back of her heels are getting better.
"It is (painful) when I have backs on the back of my shoe, so I've just been wearing backless shoes," she said. "And I wear pads that help take the pressure off so I can play."
Ankeny coach Dru McAnelly called it "a breath of fresh air" to have Trimble back in the lineup.
"She does so many different things with our different lineups," he said. "She's just a very instinctual player who helps us in all facets of the game."
Ankeny (2-1) jumped out to a 15-2 lead in the first quarter. The Hawkettes held a 27-14 advantage at halftime.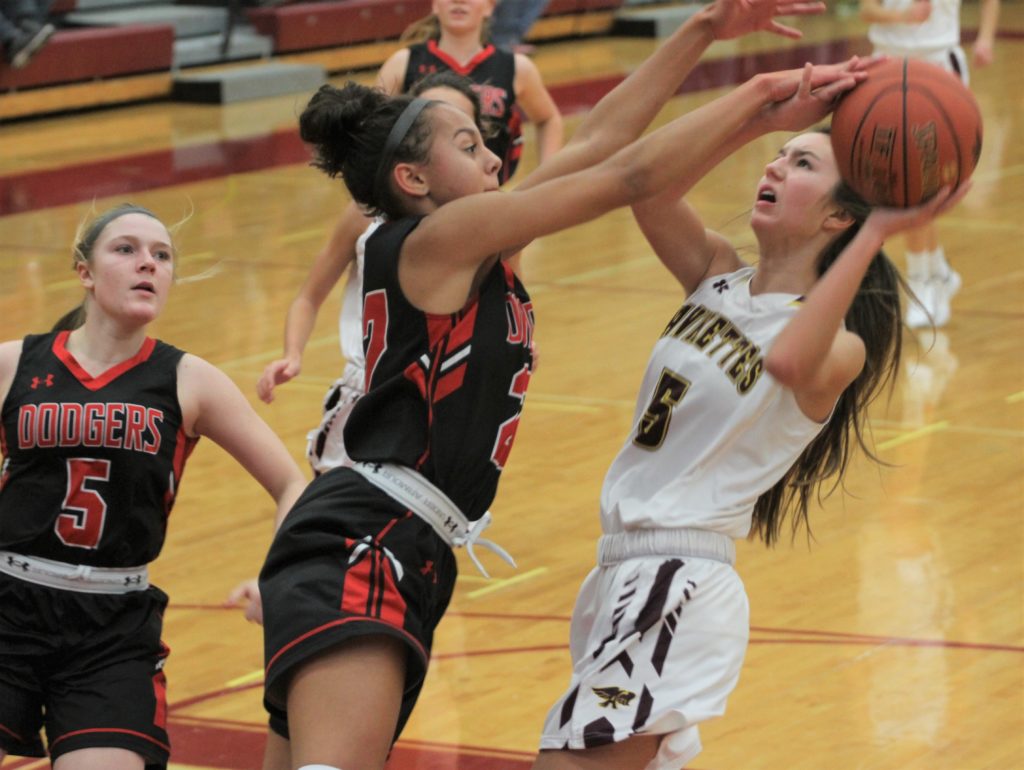 "We came out a little bit like the North game (on Tuesday)," McAnelly said. "The defensive intensity was good, and so was our ball pressure. We got some rebounds and got out and ran in transition. That kind of got us rolling from the start.
"These are the kind of games if you don't come out right away ready to go, it can be a little more interesting than you want it. And honestly, at times it was a little more (interesting). They're one of the most physical teams for four quarters that we're going to play. That was a really good test for us, and I thought we responded really well to their physicality, especially in the second half," he added.
The Dodgers (1-1) closed to within 28-18 in the third quarter before Trimble made a jumper to halt Fort Dodge's rally.
"I felt pretty good," Trimble said. "But I need to get better and keep working."
Kayla Pitz followed with a jumper, then turned a steal into a layup to make it 34-18. The Dodgers could get no closer than 11 points the rest of the way.
Ashley Harrington scored 14 points to lead three Ankeny players in double figures. Pitz had 13 points, and her sister, Jenna, added 12.
The Hawkettes will play a make-up game at Des Moines East (1-2) on Monday, then will travel to Des Moines Lincoln (0-2) on Tuesday before hosting second-ranked Dowling Catholic (3-0) in their CIML Central Conference opener on Friday.
Will Trimble be able to play three games in five days?
"That's a $1 million question," McAnelly said. "We're just going day-by-day right now, and we're keeping our fingers crossed. It's just such a rare (disorder). Even our trainer says, 'I'm learning. This is something new to me.'"