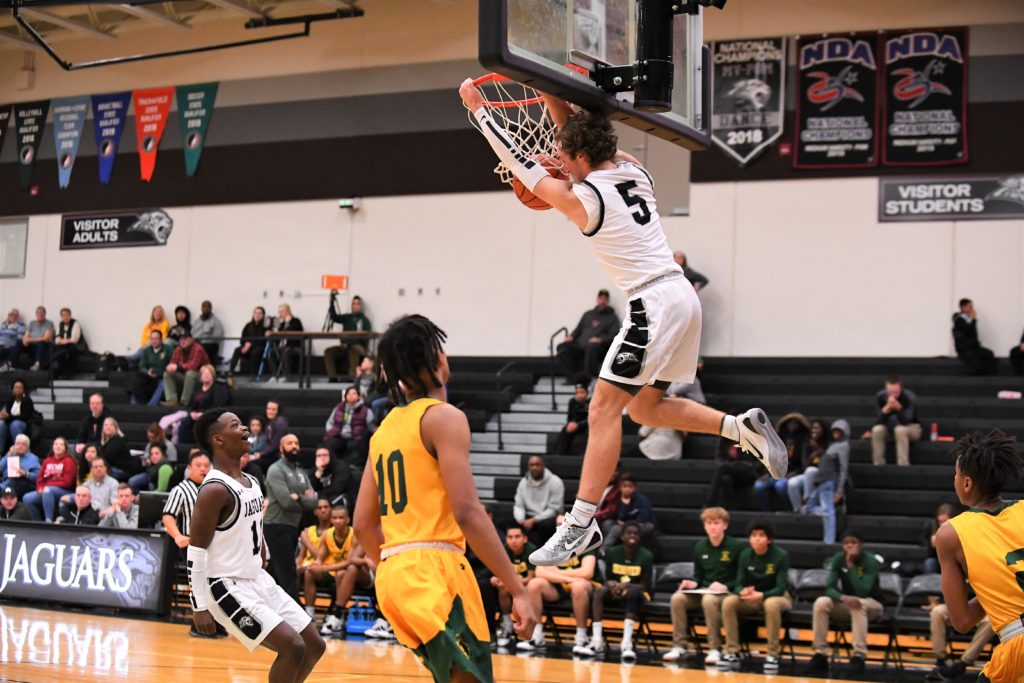 Friday's matchup between the Ankeny Centennial and Des Moines Hoover boys' basketball teams was only the third meeting between the two schools in the last six seasons.
This one went much better for the Jaguars than the previous two.
Centennial got double-figure scoring from four different players and rolled to a 72-46 victory over the visiting Huskies. The Jaguars improved to 2-0 on the season, while Hoover's record dropped to 0-2.
"It was a total team effort defensively," said Centennial coach Bob Fontana. "I thought our defense was really, really good in the first half. We did a pretty good job of limiting their opportunities."
Hoover is traditionally one of the state's best defensive teams. The Huskies defeated Centennial a year ago, 42-39, on a 3-point goal by Hosea Treadwell with 1 second left.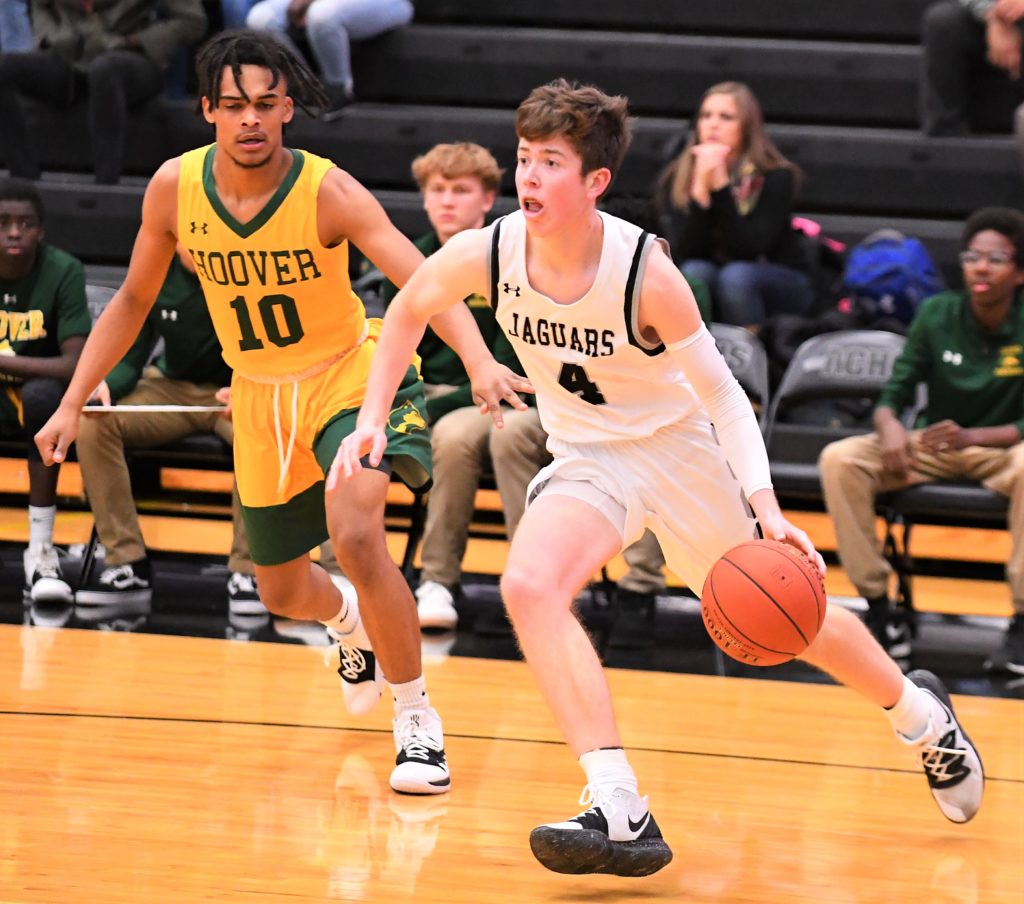 The two teams also met in a Class 4A substate final in the 2014-15 season. Hoover won that matchup, 56-33.
However, the Huskies are rebuilding after their top two scorers–Adam Jackson and Treadwell–graduated from last year's team. They opened the season on Tuesday with a 57-37 loss to Urbandale.
On Friday, Centennial took a 19-5 lead in the first quarter. The Jaguars' margin grew to 37-12 at halftime.
"We lost our focus a little bit the second half, but that happens when you get a big lead," Fontana said. "It was a nice win for our first home game of the season, so we have to be happy with where we're at right now."
Jaron Crews and Micah Johnson each scored 17 points to lead the Jaguars. Johnson also grabbed eight rebounds, while Crews had three assists and one steal.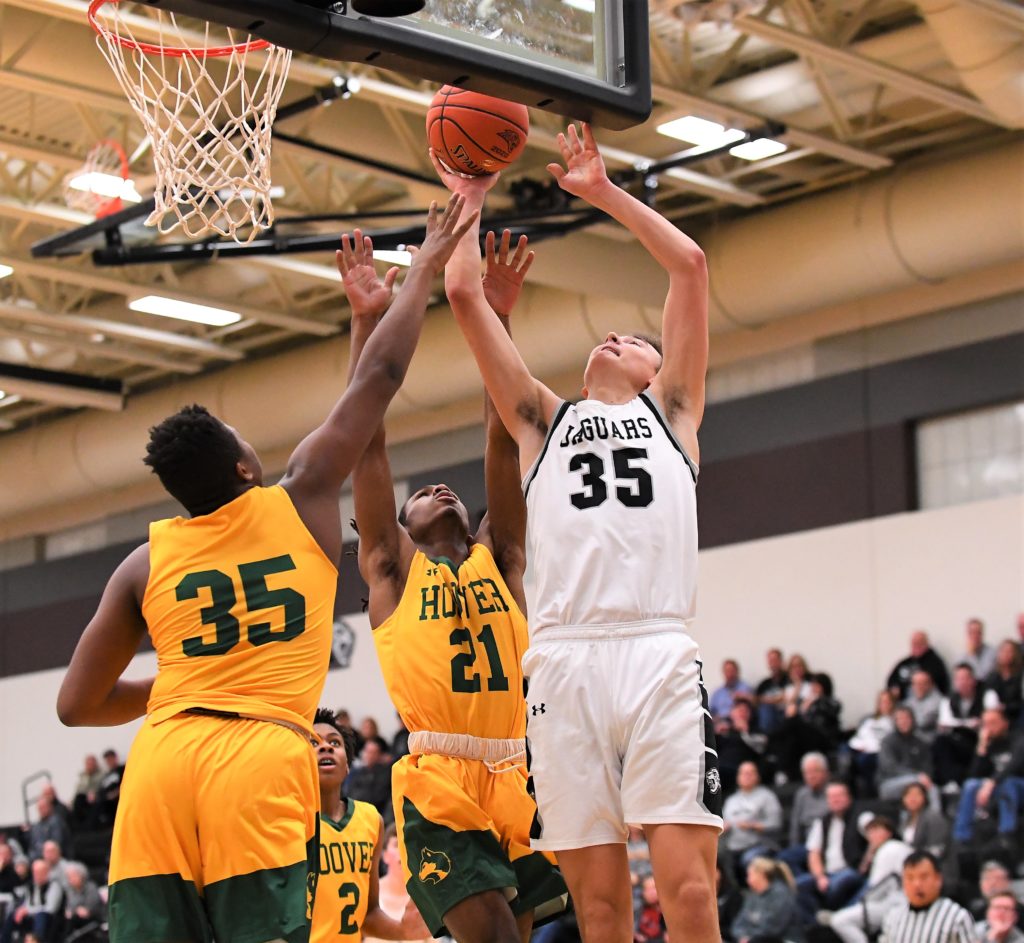 Colin McAleer contributed 11 points. Cody McCullough added 10 points and 13 rebounds.
"It was nice to see that balance. That's two games in a row,"  Fontana said. "And we only had seven turnovers, so that was good.
"We just need to clean up a few things offensively because we still have a lull every now and then," he added.
The Jaguars will play at Valley (1-1) on Tuesday before traveling to Johnston (1-0) on Friday for their CIML Central Conference opener.