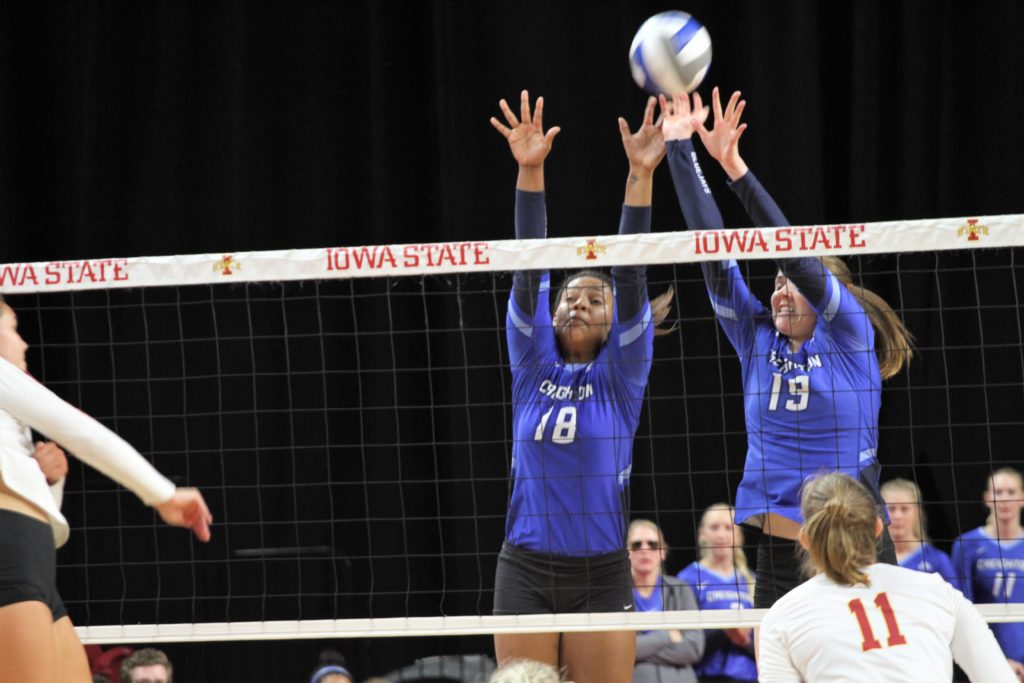 Megan Ballenger and the Creighton volleyball team put an end to Iowa State's season while advancing to the second round of the NCAA Tournament on Friday at Minneapolis.
Ballenger, a former Ankeny star, had four kills and a team-high three blocks as 15th-ranked Creighton moved into the Round of 32 with an impressive sweep of the Cyclones. The Bluejays posted a 25-22, 25-15, 25-19 victory.
Creighton improved to 25-5 on the season, joining BYU and Florida as the nation's only teams with 25 or more wins in each of the last six years. Iowa State finished with a 17-12 record.
The difference in the match was Creighton's performance on the service line. The Bluejays racked up seven aces while Iowa State had eight service errors.
The Cyclones held a 7-6 lead in the second set before Creighton took control of the set and the match as sophomore Jaela Zimmerman served nine straight points. Ballenger also played a key role as she had a pair of kills and a block on the first three points, then later capped the surge with another kill and a block to make it 14-7.
Creighton will play No. 7 Minnesota (24-5), which swept Fairfield, on Saturday at 8 p.m. The match will be televised by BTN.
In other NCAA Tournament action, Missouri also advanced to the second round with a sweep over Northern Iowa at Lincoln, Neb. The Tigers rolled to a 25-11, 25-13, 25-14 victory to improve to 22-7 on the season.
Former Ankeny Centennial standout Kenna Sauer made her NCAA Tournament debut for Missouri. She played in one set, finishing with one kill and one block assist.
The Tigers will play No. 5 Nebraska on Saturday at 7 p.m.