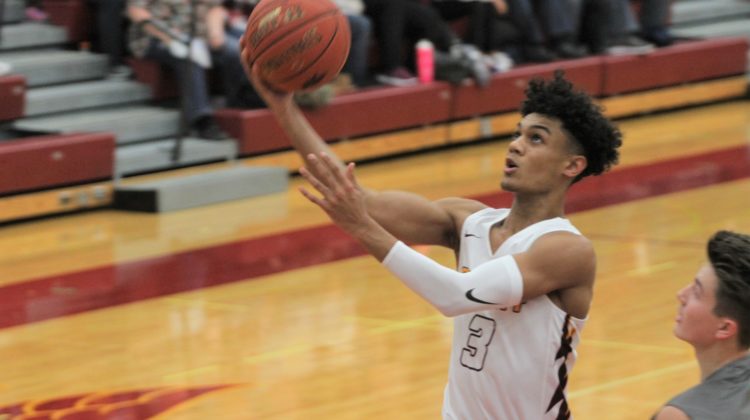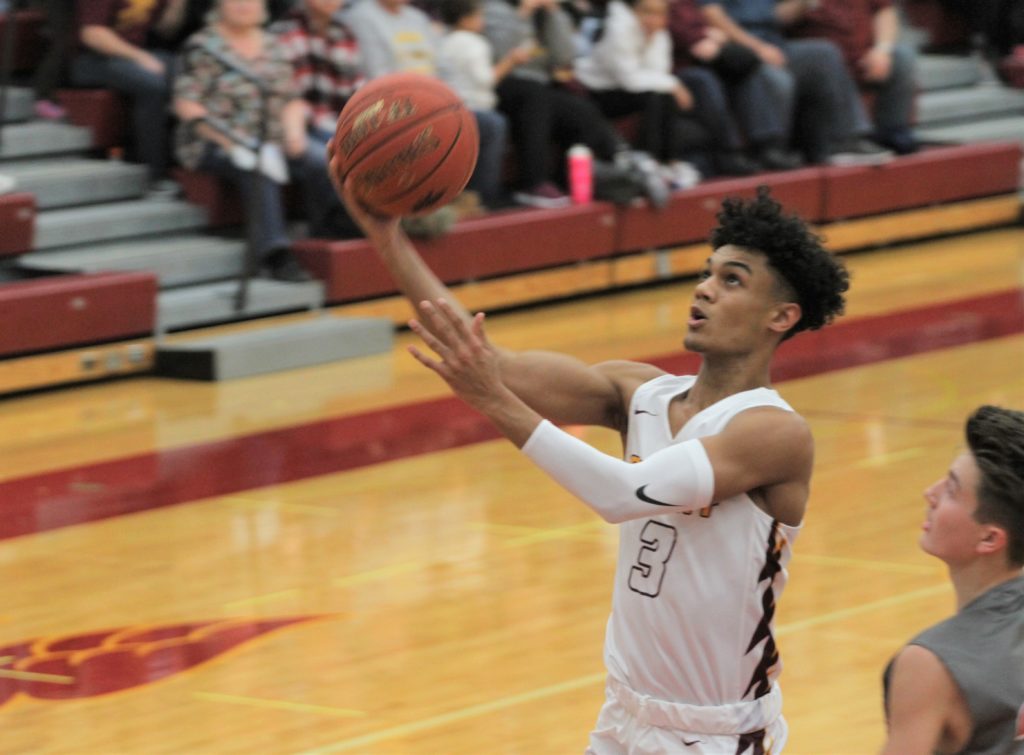 Ankeny's Jaxon Smith battled some foul trouble during the Hawks' season-opening victory at Des Moines North on Tuesday.
The senior guard also dealt with some other issues.
"The first game was hard for me. I probably acted in ways I shouldn't have acted," said Smith. "Coach (Brandt Carlson) got on me, and I just wanted to show him that I'm for this team 100 percent this year. I had to come out and prove it."
Smith played like a senior leader on Friday, scoring 17 points to help the Hawks to a 57-43 win over visiting Fort Dodge. He had 15 of his points in the first half, 13 of them in the first quarter.
"He was very aggressive, and that's what seniors do," Carlson said. "We're really proud of him and what he's doing, and Jordan (Kumm) is leading as well. Our seniors are really focused on having a great year."
Kumm had 15 points on Friday after pouring in a career-high 29 on Tuesday. He made back-to-back 3-point goals bridging the third and fourth quarters to give Ankeny a 46-29 lead.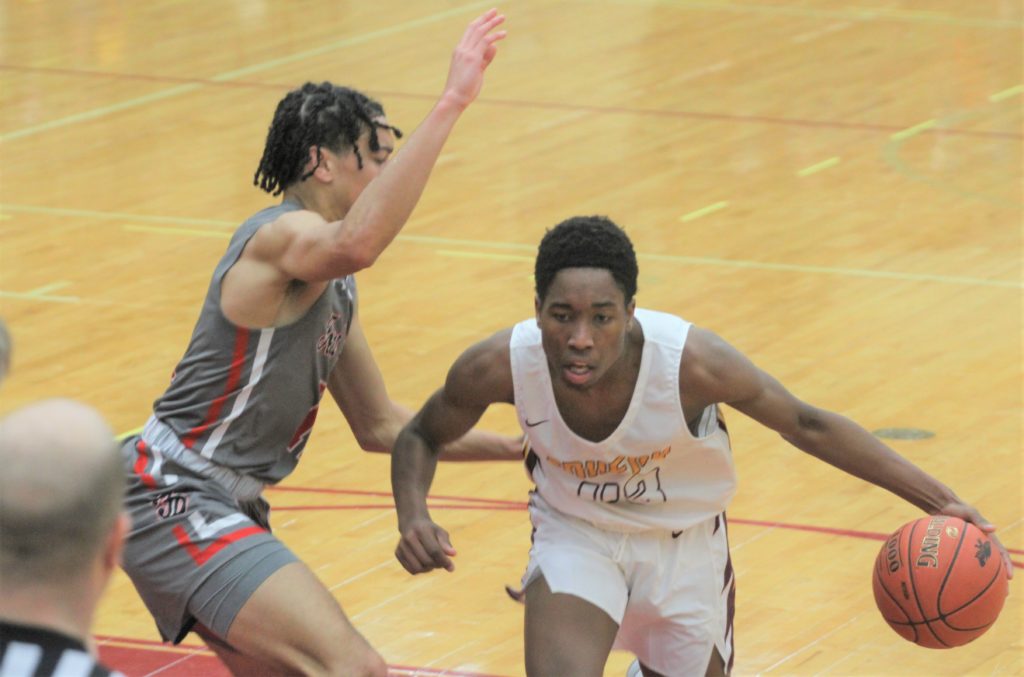 "I think a lot of the guys on the team are capable of stepping up," Smith said. "Jordan had a big game Tuesday night. He sort of knew he had to take over that game, and he just did it. I'm trying to be more of a leader, too."
Ankeny (2-0) jumped out to a 20-6 lead in the first quarter. The Hawks eventually built a 31-10 advantage midway through the second quarter.
"I just thought we played really well and didn't turn the ball over in the first half," Carlson said. "We executed really well."
Fort Dodge (1-2) went on a 9-0 run in the third quarter and closed to within 11 points late in the period, but the deficit was too large to overcome.
"You just can't get down like that early on the road," Dodgers coach Tom Daniel told the Fort Dodge Messenger. "And we missed too many free throws (7-of-15 overall), which again, can't happen against a quality ballclub like Ankeny. They don't have a ton of size, but they're a top-10 level team that will contend in the CIML."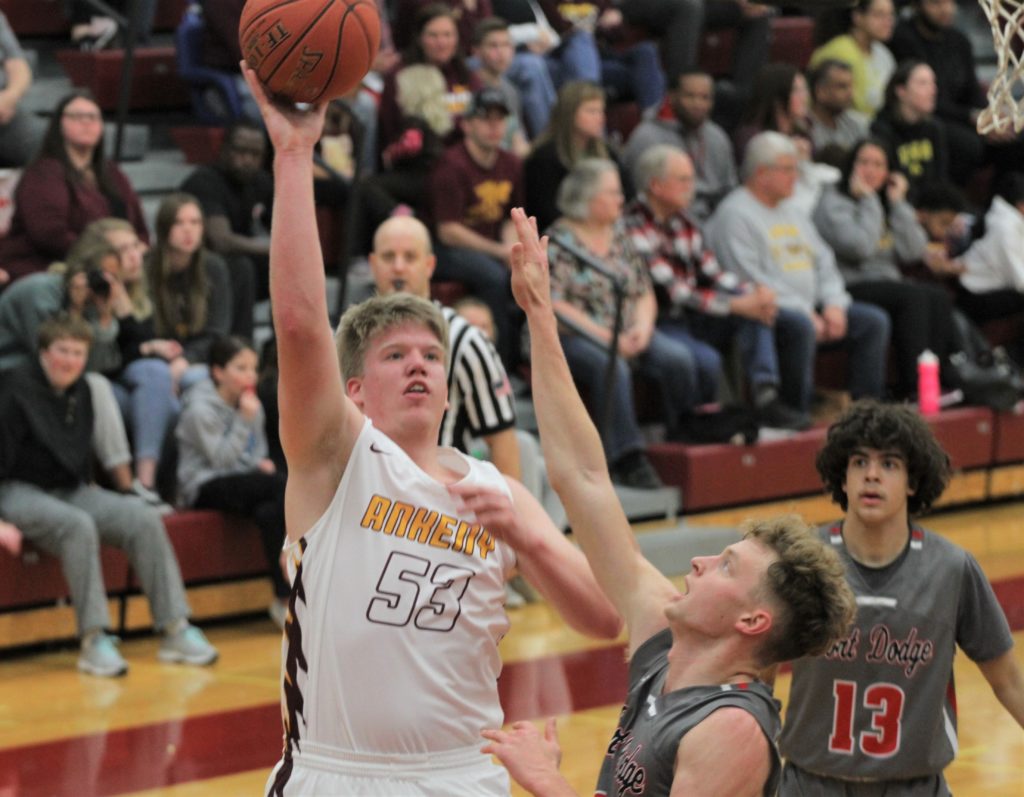 The Dodgers held Ankeny to just eight points in the third quarter before the Hawks pulled away.
"I just thought in the second half the guys were just wanting their own baskets, and we just need to be more disciplined and a little more focused coming out of halftime," Carlson said. "But I was proud of our effort. The guys still played really hard."
Sophomores Ryan Crandall and Braden Simonsen again made some key contributions off the bench, combining for nine points. Senior Riley McWilson, another reserve, had a 3-pointer off an assist by Smith.
"I think we've always been close, even when some of these guys weren't playing," Smith said. "We're such a family. The new guys aren't really new to us."
Ankeny will play at Des Moines Lincoln (1-0) on Tuesday before hosting Dowling Catholic (1-1) on Friday in its CIML Central Conference opener.