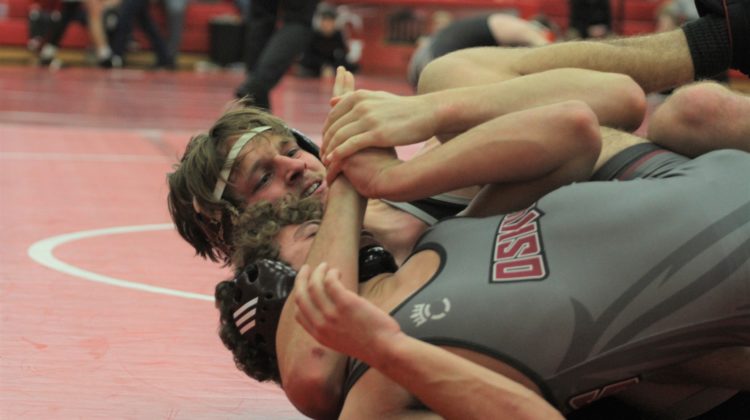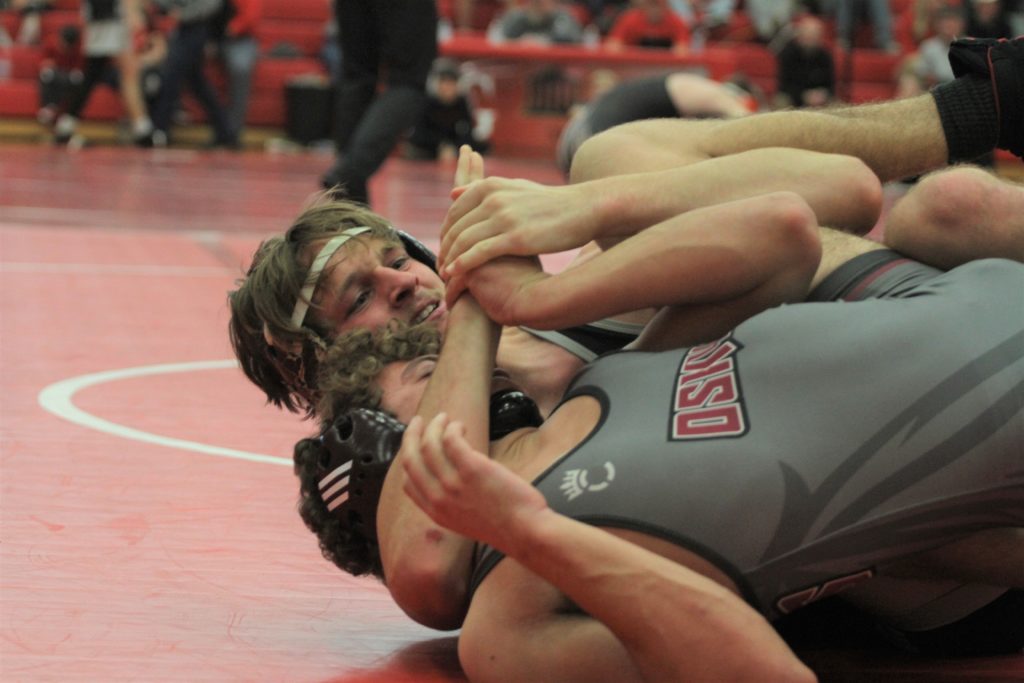 Senior Logan Neils pinned his way to the 170-pound title at the Dallas Center-Grimes Invitational on Saturday, helping the Jaguars to the overall team crown. He is now 4-0 on the season.
Neils compiled a 38-3 record as a junior, when he placed second at 170 in the Class 3A state tournament. He is a two-time state placewinner.
Here is some inside info on Neils:
How is the season going thus far?
I'm very happy with my season. I've wrestled four matches and ended up with four pins so I can't complain about that.
What did you think of your performance at the DC-G tournament?
I'm happy with how I wrestled. Winning a tournament as an individual and as a team is always nice, especially when the finals match is a fall.
How do you think the team is performing?
Our team has performed very well. Losing to Fort Dodge (on Thursday) obviously wasn't the plan, but they're a good team. We had a lot of guys wrestle well and some like (Carter) Cahill, (Cael) Weiner and (Michael) Witt who really stepped it up.
Goals for the season?
My goal for the season is pretty simple. I just want to be the guy at the top of the podium at the end of the year.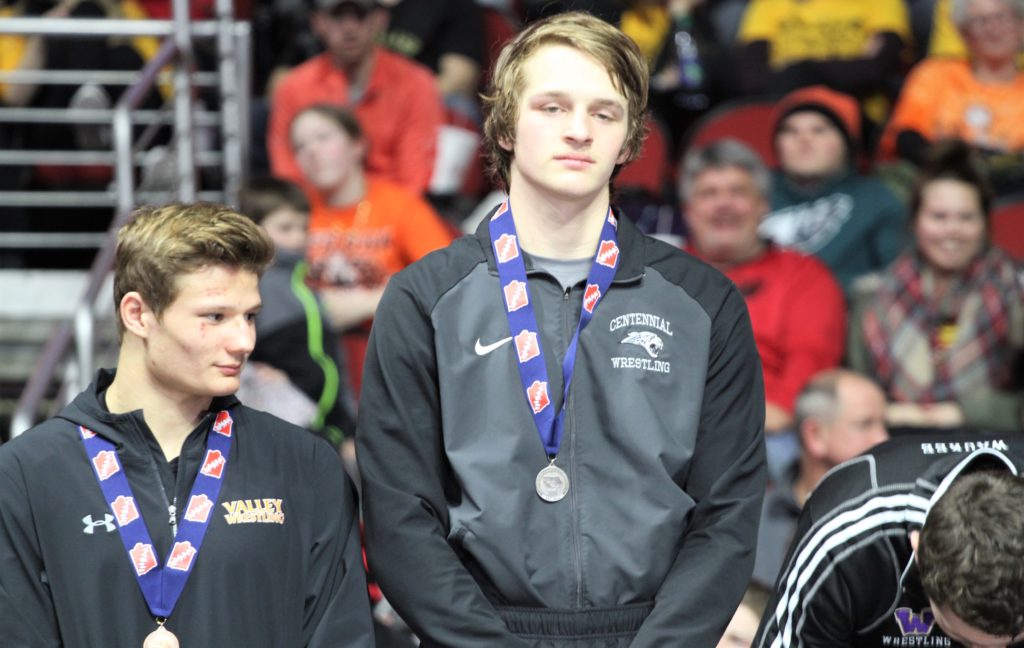 You obviously came up just short of winning a state title last year. Did you learn anything from your loss to Waukee's Anthony Zach in the championship match?
Wrestling Zach last year in the finals, I learned it isn't any different wrestling in front of that many people. It's still just you and one other guy out there and having been through it once, I think I'll be able to mentally prepare better.
The Predicament's preseason rankings came out last week, and you're No. 1 in your weight class. Does that put any pressure on you, or does it put a big target on your back?
I'm sure it puts a big target on my back, but that doesn't bother me. Knowing that other people are running for me just makes it that much more fun.
You were the second-leading tackler on the Centennial football team this fall while helping the Jaguars to an 8-2 record. What is your favorite memory from the football season?
My favorite memory was definitely the season opener against Ankeny. Both teams played well and you couldn't ask for anything more for a rivalry game, especially when you're the team that comes out on top.
You also enjoyed a successful baseball season last summer, compiling a 4-2 record on the mound with a 2.51 ERA. Do you like all three sports equally, or do you have a favorite?
I would have to say I like all three equally. There's just different aspects about them all that I enjoy. It's hard to compare them.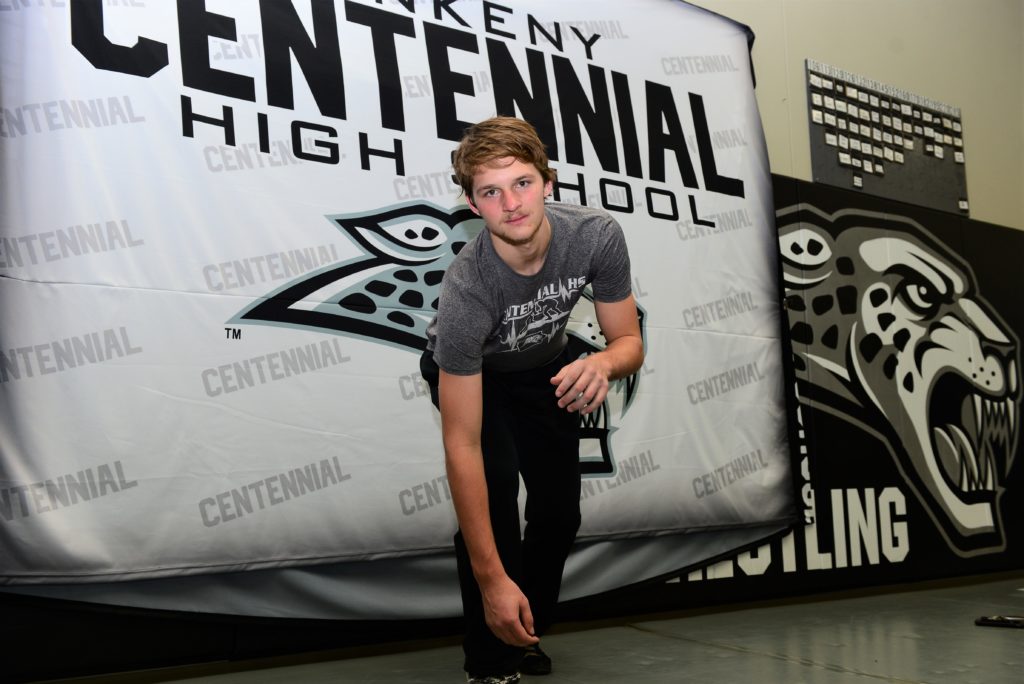 Where are you at in the recruiting process? Are you close to making a decision?
I've talked to a few coaches and taken a few visits. I think I'm getting pretty close to making my decision on college.
Was it difficult to decide which sport to pursue?
It wasn't really that hard of a choice for me on what sport I was going to pursue because I honestly hadn't ever thought I'd be given the chance to compete on the next level. When colleges started contacting me about wrestling, I decided wrestling was what I was going to pursue.
I know you scored a 32 on your ACT, so obviously academics are very important to you. What are you planning to study in college?
My current plan is to get my undergraduate degree in biochemistry, return and get a masters in toxicology, and then if I feel I need to I would consider trying to get a Ph.D.