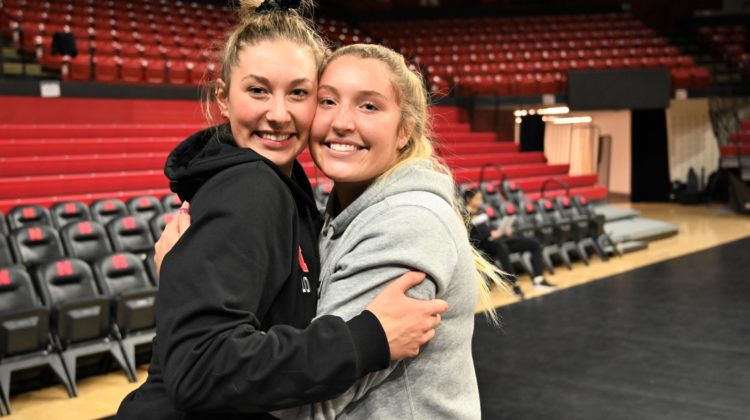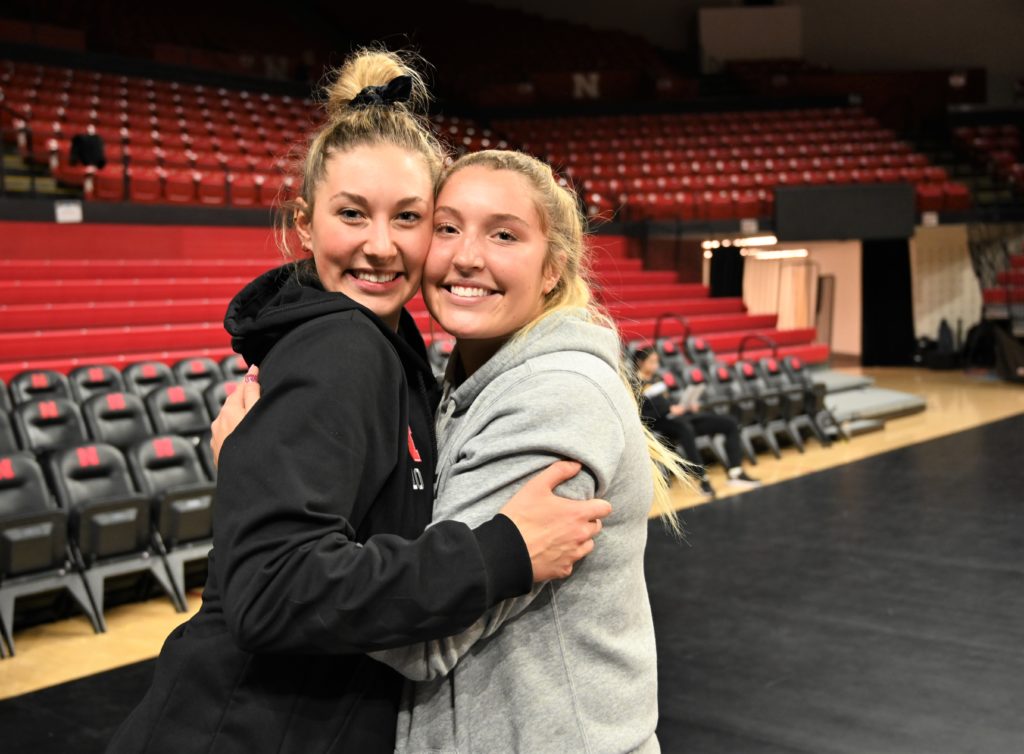 The volleyball season came to an end on Saturday night for both Megan Ballenger and Kenna Sauer.
It also marked the end of Ballenger's Creighton career.
Ballenger, a former Ankeny star, had seven kills and four blocks in 15th-ranked Creighton's five-set loss at No. 7 Minnesota in the second round of the NCAA Tournament. The Gophers held off a pair of match-point opportunities by Creighton in the fourth set to rally for a 25-13, 19-25, 15-25, 26-24, 15-10 victory.
"I don't think it has sunk in yet that my college career is over, and I don't think it will for a while," said Ballenger. "Maybe after break as the team gets back to campus and my schedule doesn't include all that it has for the past five years, I will feel more finality with it."
Creighton ends the season with a 25-6 record. Minnesota (25-5) moves on to face Florida in the Sweet 16 on Friday.
The Bluejays led 24-22 in the fourth set and had two chances at securing a third Sweet 16 appearance in the past five seasons before Minnesota went on a 4-0 run to steal the set. The fifth set featured seven ties and a pair of lead changes, but the Gophers pulled away with a 7-2 run to close it out after the match was knotted at 8-8.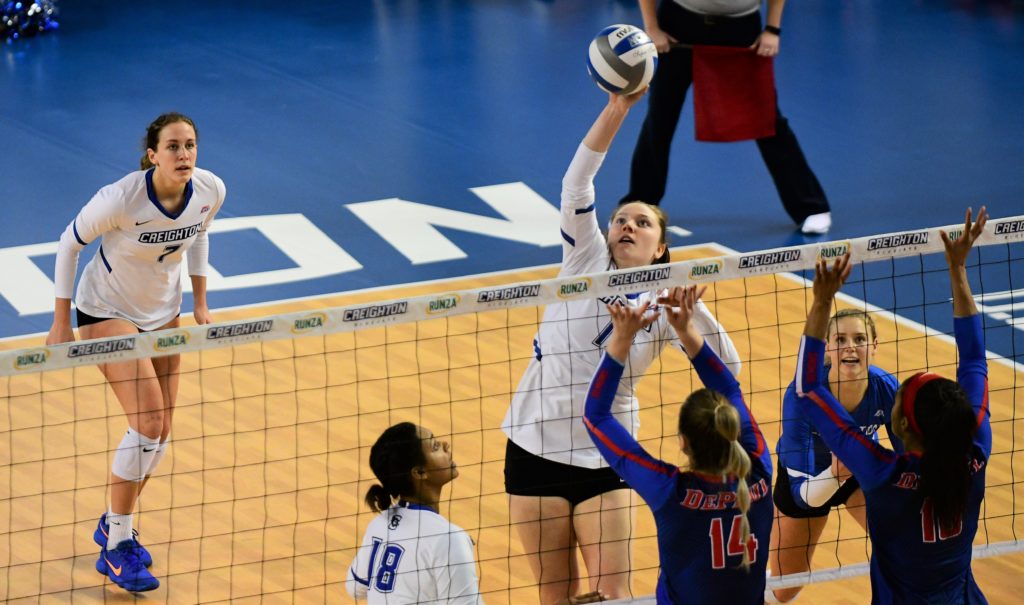 Creighton went 109-25 over the past four years. The 109 wins by the senior class are tied for seventh-most nationally, and the second-most ever in a four-year span in program history.
"Being a point away from the Sweet 16 and then not being able to pull off the win makes it that much harder to process," Ballenger said. "I am very proud of how we played and competed, but really wish we had a few more weeks together."
Meanwhile, Sauer and her Missouri squad lost in four sets to No. 6 Nebraska in another second-round match at Lincoln, Neb. The Cornhuskers posted a 20-25, 25-20, 32-30, 25-18 win before a crowd of 8,091 at the Devaney Sports Center.
Sauer, a former Ankeny Centennial standout, did not play in Saturday's match. Her longtime friend, former Valley star Madi Kubik, had 11 kills and 10 digs for Nebraska.
The Cornhuskers (27-4) will play No. 12 Hawaii in a regional semifinal on Friday at Madison, Wis. Missouri ends the season at 22-8.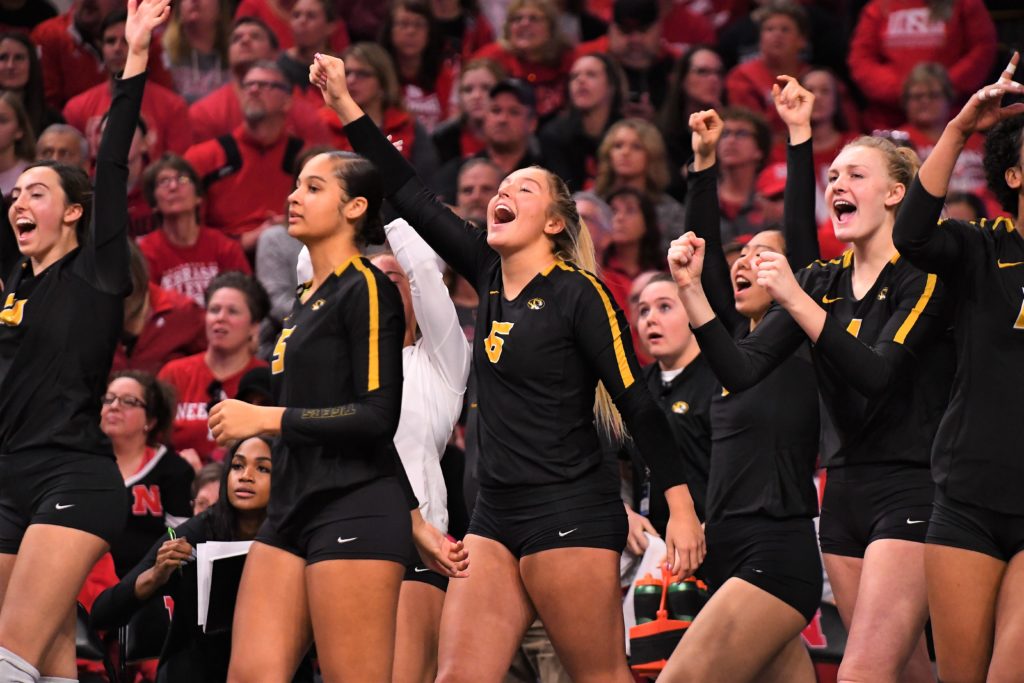 Sauer, a freshman, saw action in 10 sets for the Tigers this year. She recorded three kills and three blocks.
"The transition (to the Division I level) was both what I thought it was going to be and in some aspects it wasn't," said Sauer. "I knew the level of play was going to increase a lot and there would have to be a lot of adjusting to the speed of the game. My team and coaches were really great in helping me get used to that and helping me get better. I didn't expect to play right away. I knew there'd be a lot of work to do and adjusting to do.
"On the flip side, I know season time is stressful at a lot of levels, but I think at the college level there's a lot more pressure to perform and that can put a lot of stress on the coaches and the team, which I definitely felt this season," she added.
Sauer made her NCAA Tournament debut on Friday, when she had one kill and one block assist in the Tigers' sweep over Northern Iowa.
"Playing in the NCAA Tournament was definitely a privilege I know a lot of people don't get to experience," Sauer said. "It reminded me a lot of the Iowa state tournament, but of course a much higher level. I'm grateful to play for a program that is a contender for the tournament every year. It's a lot of fun to play the best of the best and see just how elite the sport of volleyball is. I learned a ton and changed as a player and person this season that I'll definitely carry with me the rest of my college career."