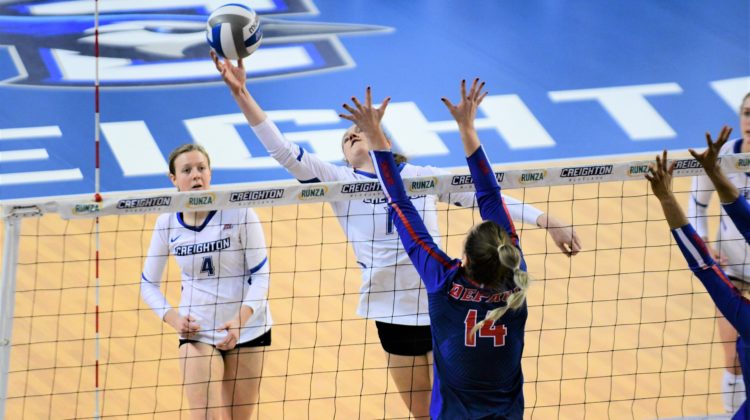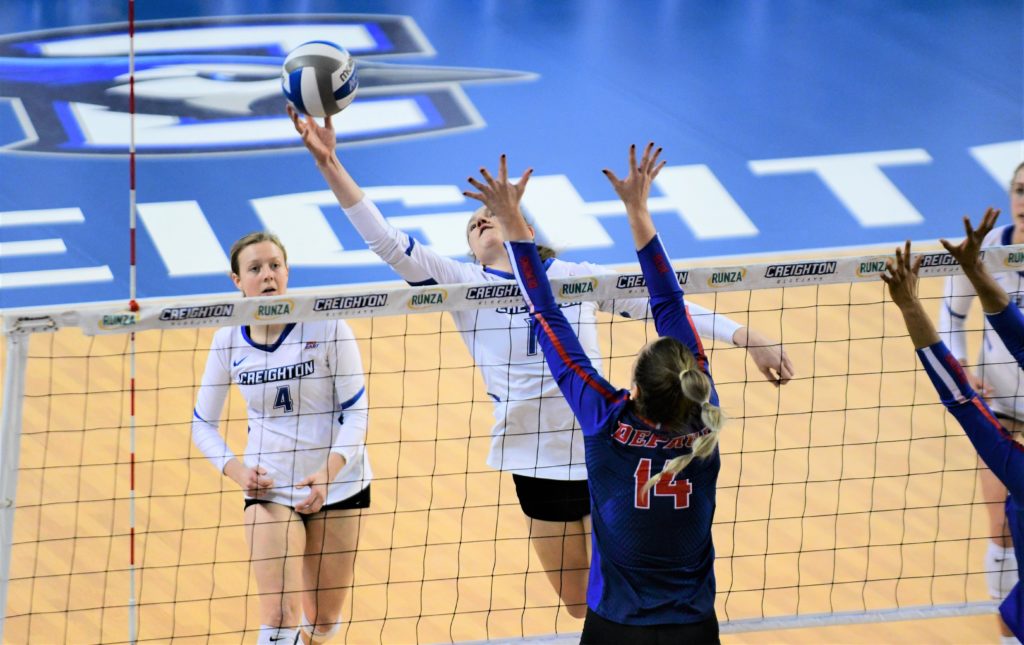 Creighton volleyball standout Megan Ballenger has received all-region honors for the first time in her career.
Ballenger, a senior from Ankeny, was one of four Bluejays to be honored by the American Volleyball Coaches Association on Tuesday. She was joined on the all-East Region first team by teammates Keely Davis, Brittany Witt and East Region Player of the Year Madelyn Cole.
This year's awards mark the fourth straight year that Creighton has had three or more student-athletes earn first-team honors, putting the Bluejays in elite company with the likes of Texas (9 straight years), Nebraska (8), Stanford (7) and Minnesota (5). Creighton has now had four or more women honored on the first team three times, with it also happening in 2017 and 2018.
Ballenger averaged 2.07 kills and 0.97 blocks per set while hitting a team-leading .297. She was a first-team all-BIG EAST honoree and now ranks in the top 15 in program history in career kills, starts and blocks.
Creighton finished its 2019 season on Saturday with a 25-6 record after winning the BIG EAST regular-season title for the sixth straight year and advancing to an eighth consecutive NCAA Tournament.
All-America honors will be announced on Dec. 18 prior to next week's Final Four in Pittsburgh.