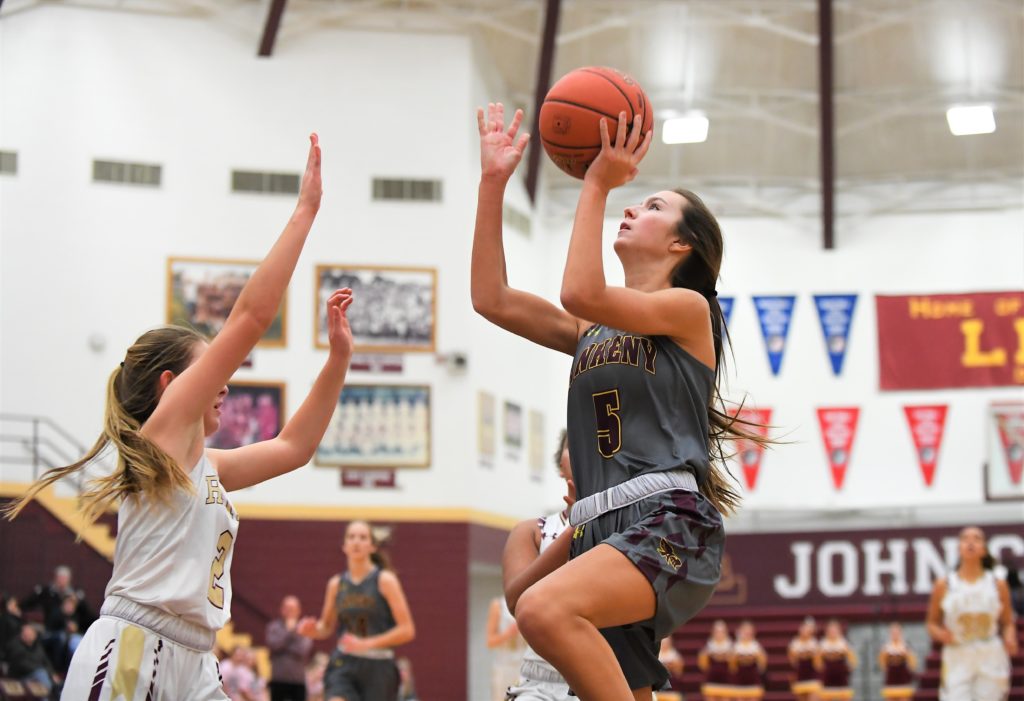 The Ankeny girls' basketball team will take a four-game winning streak into its CIML Central Conference opener on Friday.
The Hawkettes rolled to a 54-18 victory at Des Moines Lincoln on Tuesday to raise their record to 4-1. The Railsplitters dropped to 0-3.
"It was a nice team win," said Ankeny coach Dru McAnelly. "Once again, we shared the ball very well and ran in transition."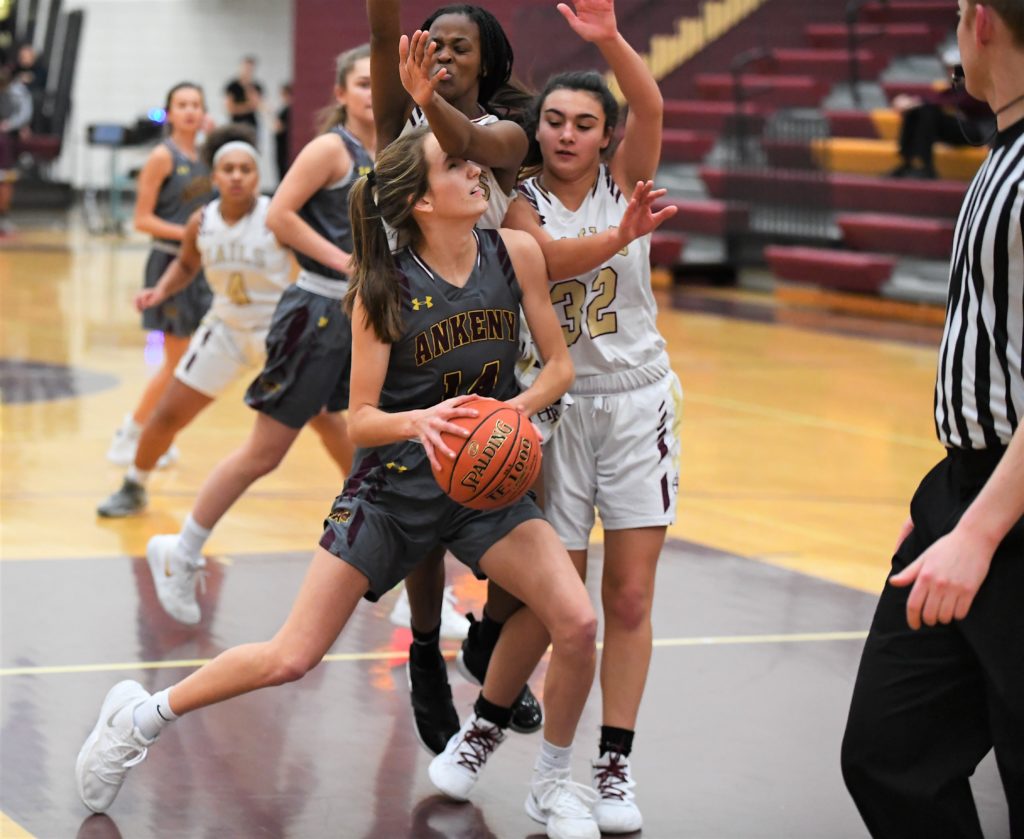 Ankeny raced out to a 22-2 lead at the end of the first quarter and held a 46-10 advantage at halftime. Kayla Pitz scored all 17 of her points in the first half to lead the Hawkettes.
Jenna Pitz added 11 points for Ankeny, which scored just eight more points in the second half as McAnelly rested his starters. Still, the Railsplitters lost by more than 35 points for the third straight contest.
"It was really nice to get some other girls in the game," McAnelly said. "Now we've got a big two days of practice to get ready for a big one on Friday."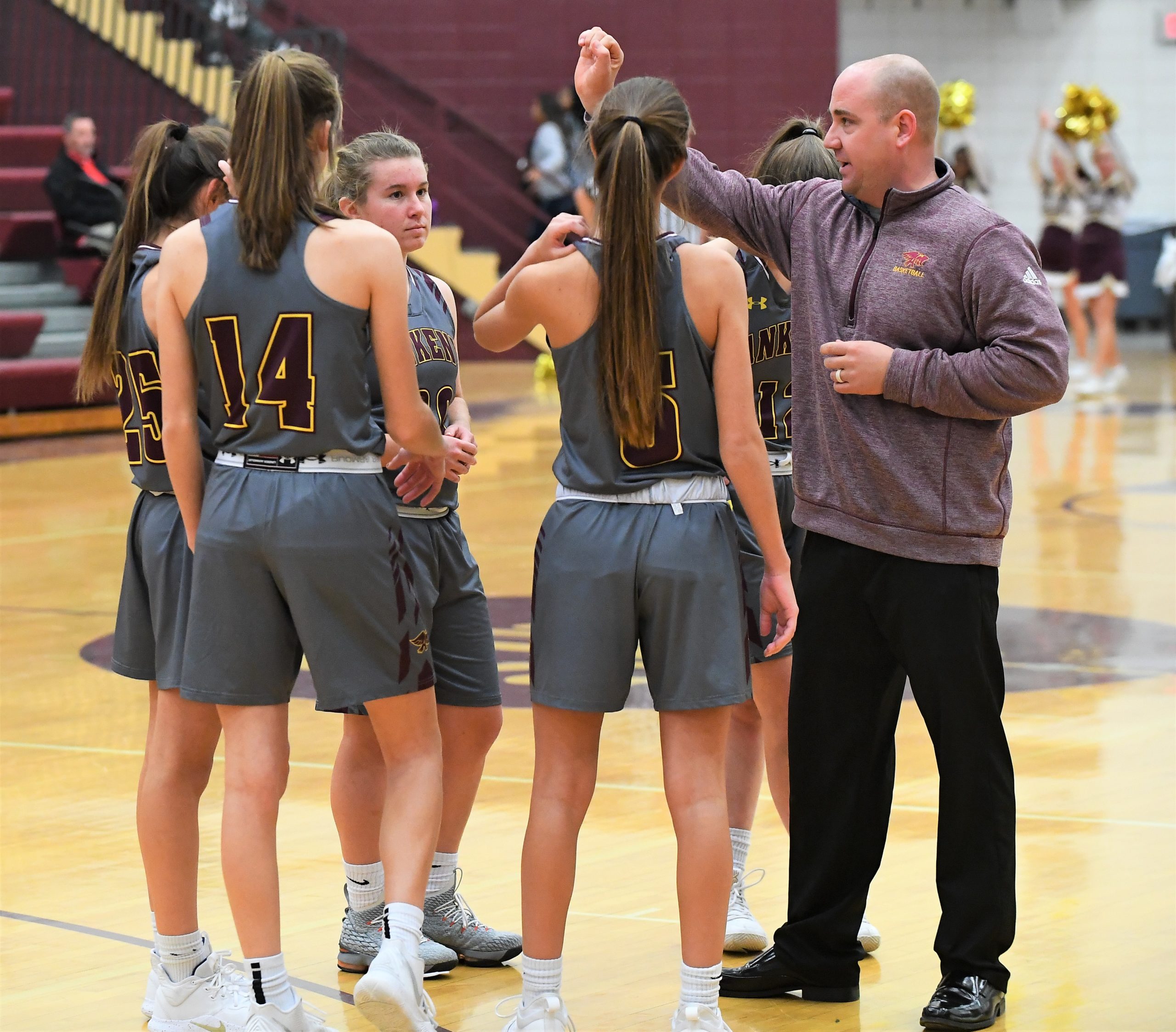 The Hawkettes will host second-ranked Dowling Catholic and one of the nation's premier players on Friday. The Maroons (4-1) are led by Iowa recruit Caitlin Clark, who is averaging 35.8 points per game.
Clark averaged 40 points as the two teams split a pair of meetings last season. She had 47 points in the game at Ankeny, but it wasn't enough as the Hawkettes rallied for a 64-61 victory.