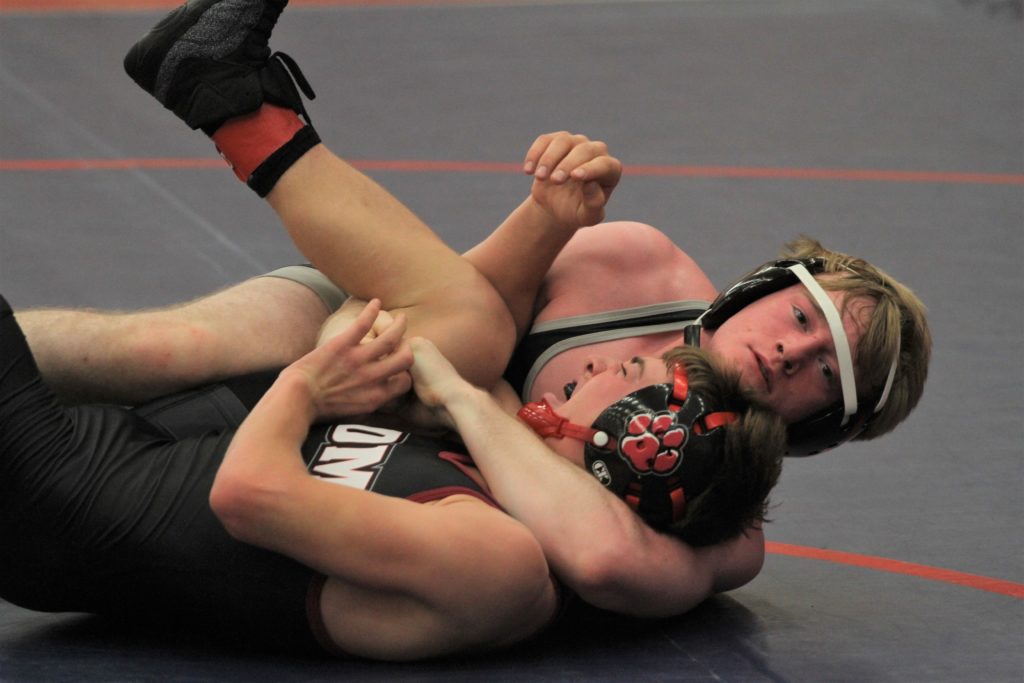 The Ankeny Centennial wrestling team didn't waste any time in putting away visiting Ottumwa on Tuesday.
The fifth-ranked Jaguars recorded nine pins, seven of them in the first period, and rolled to a 76-6 victory. They evened their dual-meet record at 1-1.
"We wrestled well," said Centennial coach Jay Groth. "We got after it and had a good time."
Four of Centennial's pins came in the first minute of the match. Heavyweight Noah Parlee had the fastest fall of the night, needing just 19 seconds to flatten Noe Villatoro.
Jacob Cuppy later ended the meet with a pin over Reese Jones in 40 seconds at 145 pounds.
"They're young," Groth said of the Bulldogs. "They've got a lot of freshmen and sophomores."
Centennial won three other matches by forfeit. The Jaguars' other win was provided by Ben Monroe, who posted a major decision at 160.
Monroe, who is ranked second at 152, was one of several Centennial wrestlers who moved up a weight for the dual meet.
It was the 99th victory for Groth since he started the Jaguars' program in 2013. He can reach the 100-win milestone on Saturday when his team hosts the Centennial Duals.
"I had no idea," Groth said of the approaching landmark victory. "I don't pay any attention to (the records)."
Here are the match-by-match results from Tuesday's meet:
Centennial 76, Ottumwa 6
152: Bennett won by forfeit; 160: Monroe beat Summers, 12-3; 170: Cahill pinned Messerli, 1:34; 182: Neils pinned McKeag, :51; 195: Frazier pinned Slack, 1:06; 220: Wells pinned Cosgrove, :51; 285: Parlee pinned Villatoro, :19; 106: Wiener won by forfeit; 113: Gray won by forfeit; 120: Janssen pinned Grace, 3:09; 126: Bresson pinned Goodwin, 2:25; 132: Helmkamp pinned Aung, 1:43; 138: Shoemaker (O) pinned Talmadge, 2:49; 145: Cuppy pinned Jones, :40.