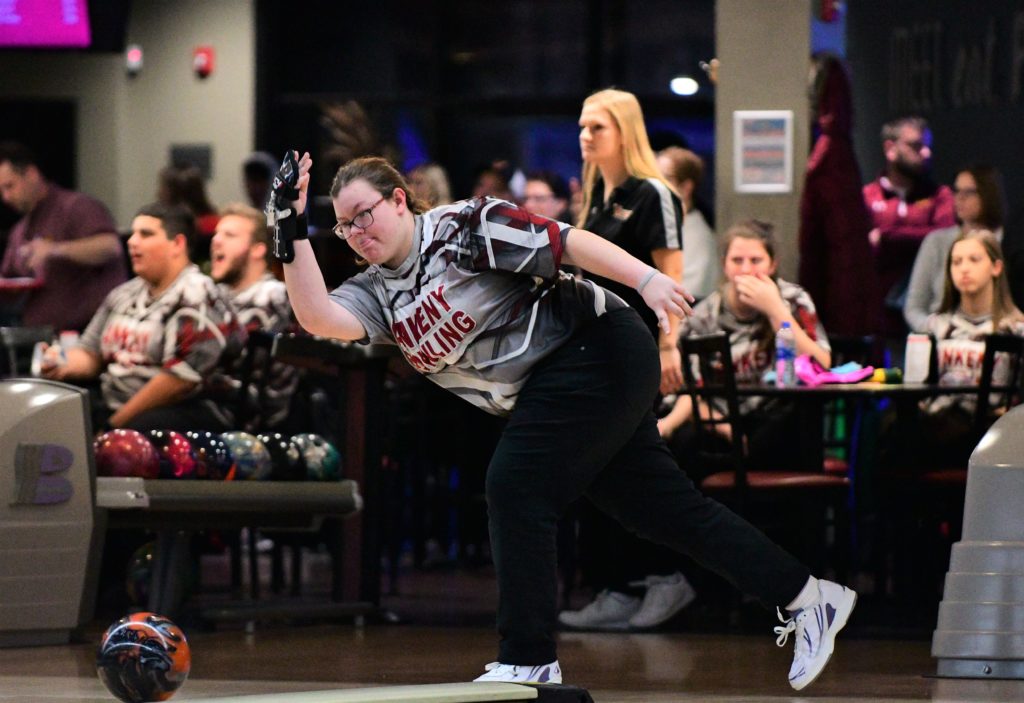 The Ankeny bowlers are ready for a few days of rest.
The two teams completed a busy stretch of meets on Tuesday with a loss to Waukee at Great Escape. The Warriors won the boys' meet by a score of 3,075 to 2,901 and also captured the girls' meet by a score of 2,249 to 2,237.
The Hawkettes are now 2-2 on the season. The Hawks' record dropped to 1-3.
"You could say the last week has been really hard on all of us," said Ankeny coach Lane Richtsmeier. "Having three meets (since Thursday) with no time to practice is hard on anyone. But the kids fought hard and never gave up, and I'm extremely proud of that. But now it is the time to rest and start fresh next week. I live by the motto, 'Every day is a new day to start over,' and that is what we need to do."
The Ankeny boys' team posted a season-high total in the loss. Chris Winters led the Hawks with a career-high series of 414.
Brandon Schumacher bowled a 400, Aidan Doruska had a 367, Blake Schumacher rolled a 363, Gage Payton had a 322, and Jeff Carothers added a 310.
Isabel Tetmeyer bowled a 390 series to lead the Hawkettes. Emma Harris had a 308, Alexa Bowers rolled a 302, Cynthia Angran had a 255, Beth Scoular bowled a 219, and Naomi Schrader Bachar finished with a 196.
It was the second close meet in two days for the Ankeny girls' squad, which posted a narrow victory over Johnston on Monday at Warrior Lanes in Waukee. The Hawkettes won their CIML Central Conference opener by a score of 2,282 to 2,274.
Tetmeyer and Harris each bowled a 361 series in the win. It was a season-high score for Harris.
Bowers had a 282 total, Schrader Bachar bowled a 278, Angran had a 277, and Scoular followed with a 266.
The Ankeny boys' team lost its conference opener to Johnston by a score of 2,712 to 2,402. Blake Schumacher led the Hawks with a 381 series.
Winters bowled a 346, Brandon Schumacher had a 337, Payton rolled a 336, Carothers had a 298, and Doruska added a 268.
"We have a lot to work on in practice before our next meet against Urbandale at home on Tuesday," Richtsmeier said. "I'm very confident in our kids and their ability–these kids are tough as nails. And sometimes we have to hit the reset button more times than we would like to. That is in life as it is in bowling.
"Just because you have a bad game or frame or even day shouldn't keep you down. You just have to rest and start fresh the next day," he added.