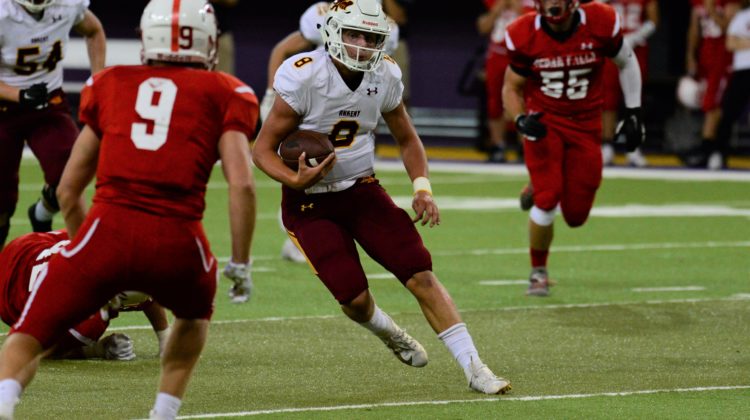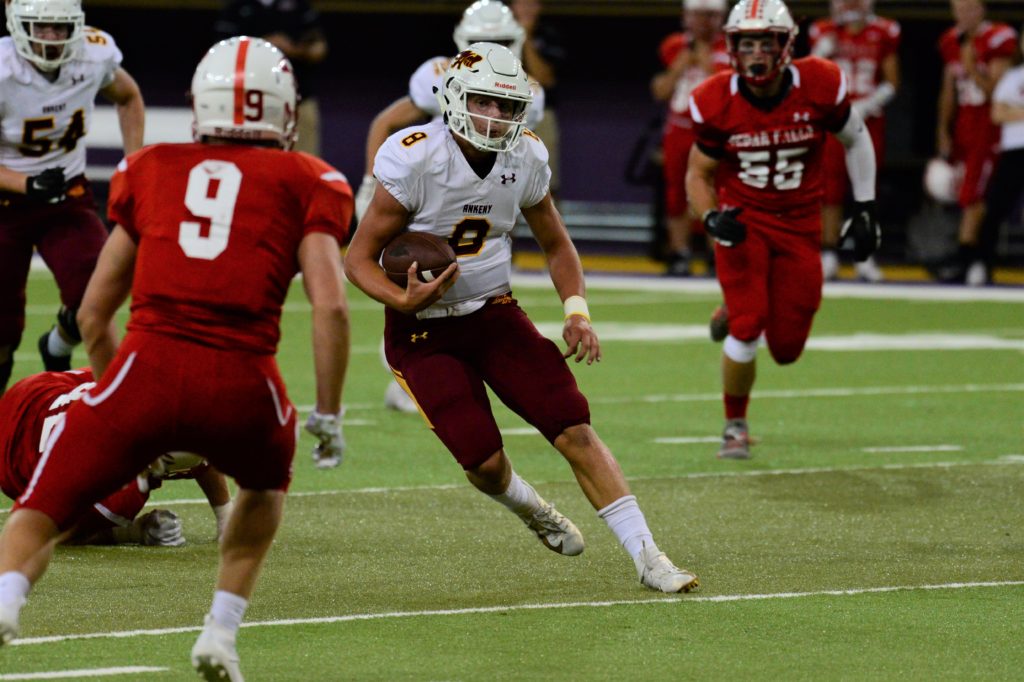 One of the best passing combinations in Class 4A this season was Ankeny's junior duo of quarterback Jase Bauer and wide receiver Brody Brecht.
Both players have received all-state football honors from The Des Moines Register after leading the Hawks to an 8-3 record and a Class 4A quarterfinal appearance.
Brecht was named to the Elite team, which features Iowa's best players from this season regardless of class. He was the top receiving threat in Class 4A, racking up 35 catches for 796 yards and seven touchdowns.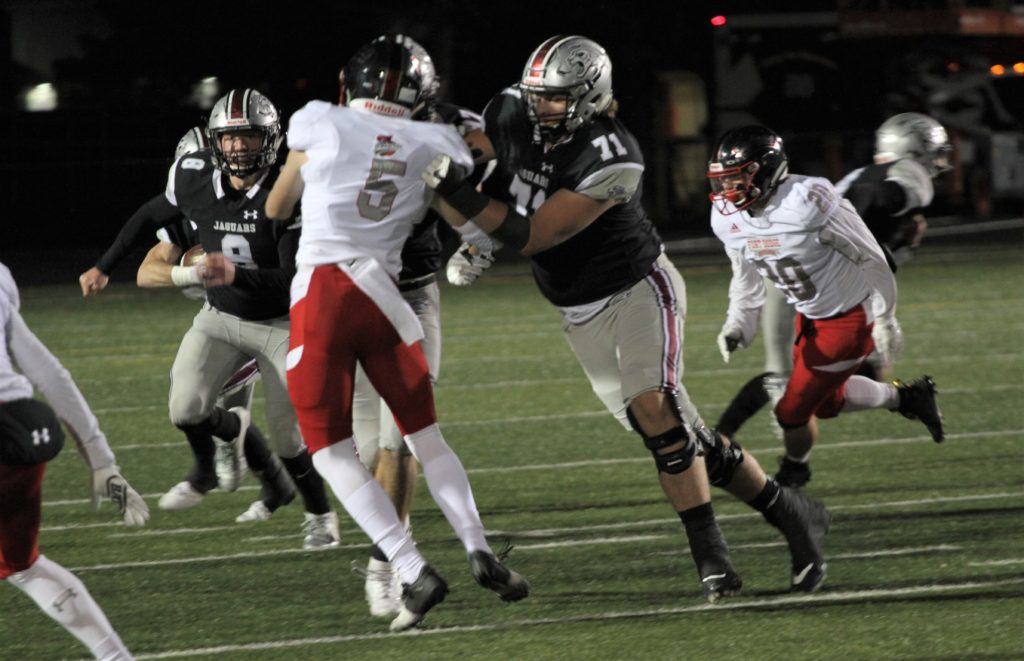 Brecht was joined on the Class 4A first team by Bauer, who passed for 2,207 yards and 20 touchdowns. Bauer completed 61.5 percent of his passes (126-of-205).
Ankeny Centennial senior offensive lineman Brady Petersen was also honored. He received honorable mention after helping the Jaguars to the District 2 title and an 8-2 record.