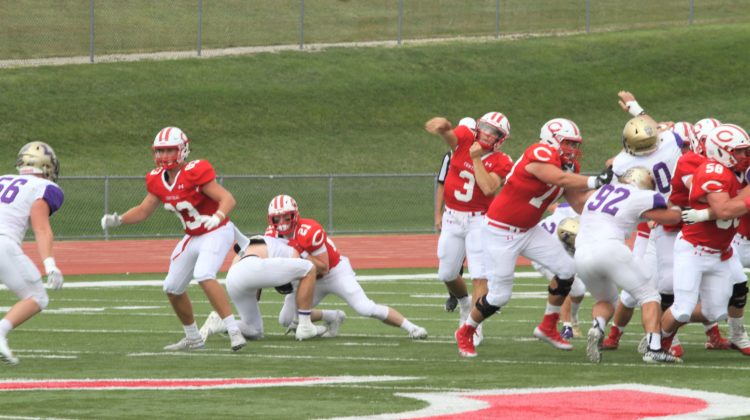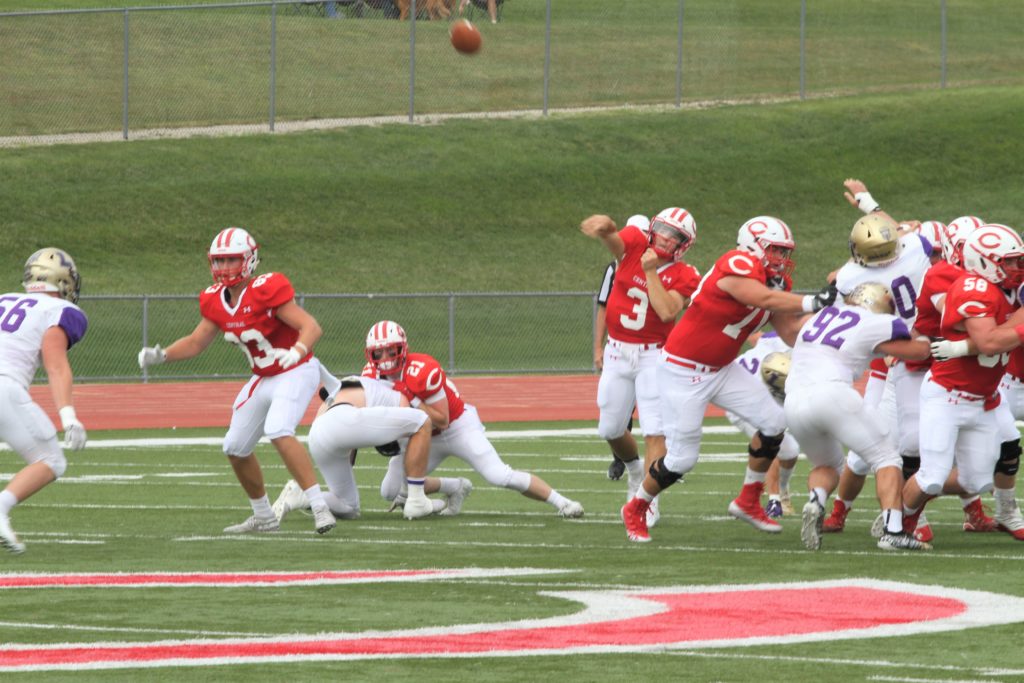 Central College quarterback Blaine Hawkins has been named to the D3football.com All-West Region third team.
Hawkins, a former Ankeny star, was one of five Central players selected to the squad. Kicker Jon Alberts was a first-team pick, while Hawkins was joined on the third team by offensive linemen Josh Mayhew and Cody Smith and defensive tackle Blade Durbala.
Central posted a 10-2 record and earned a share of the American Rivers crown–the program's 31st conference title in school history. The Dutch qualified for their 21st NCAA Division III playoff berth and reached the second round.
Hawkins was the American Rivers offensive player of the year. He completed 252-of-382 passes (66.0 percent) for 3,302 yards and 44 touchdowns while also rushing for 522 yards and nine scores on 133 carries.
Hawkins set school records for season pass completions, yards and touchdowns. He ranks second in Division III in points responsible for (322), third in TD passes, seventh in passing yards, 13th in total offense (316.6 yards per game), 15th in passing efficiency (169.3), 17th in completion percentage and 33rd in completions per game (20.9).
Central has now had 40 D3football.com all-region selections, the most of any conference school. The site first presented all-region awards in 2005.