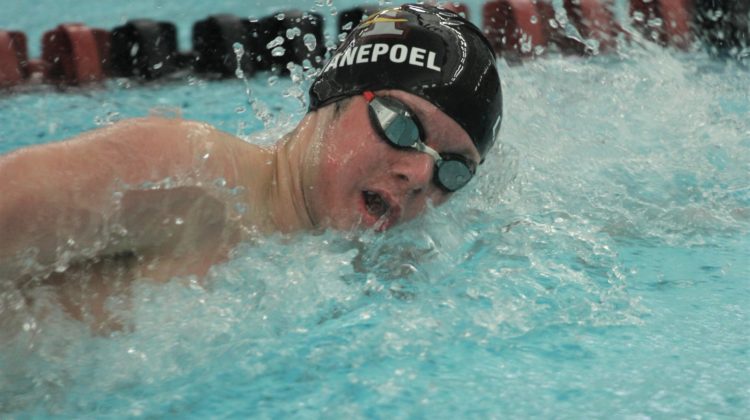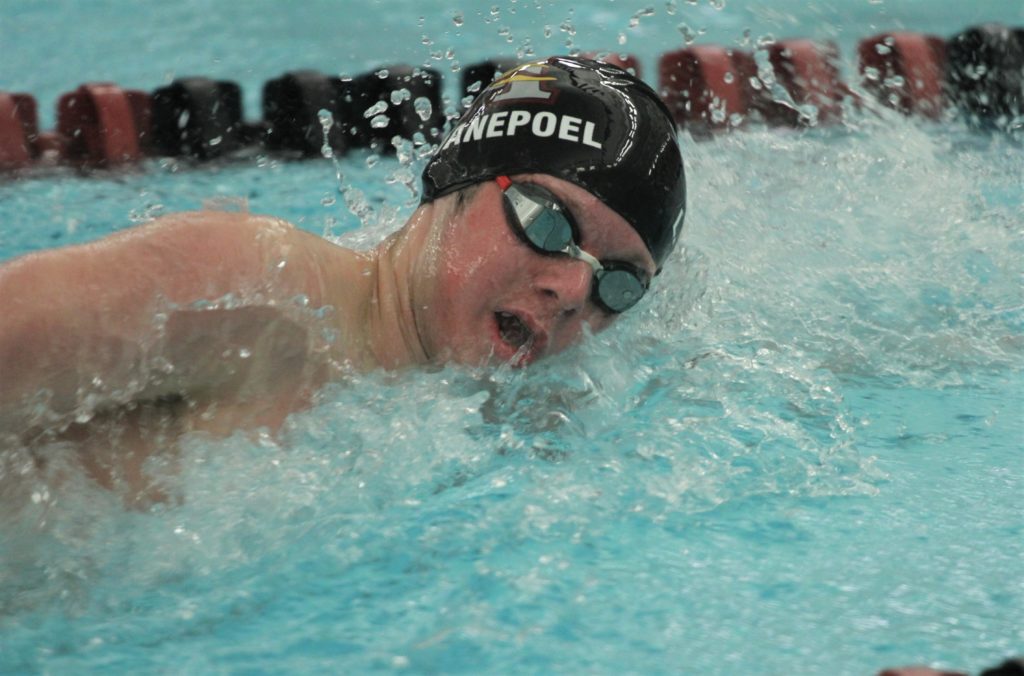 The Ankeny boys' swimming team had not lost a dual meet in nearly two years.
The Hawks' unbeaten streak came to an end on Thursday with a 93-77 loss to Dowling Catholic at Trail Point Aquatics Center. The Maroons used a strong finish to win the CIML Central Conference opener for both teams.
"Give Dowling credit–their last three events were better than I anticipated," said Ankeny coach Justin Crouch, whose team dropped to 1-1 on the season. "I tried to front load the meet, hoping we could stay close and go down to the 400 free relay. We were just a couple swimmers short tonight."
Dowling swept the top two places in both the 100 backstroke and 100 breaststroke. The Maroons then closed out the meet with another victory in the 400 freestyle relay.
Ankeny lost for the first time since dropping an 87-83 decision to Valley on Jan. 18, 2018. The Hawks' only blemish since then was an 85-85 tie against Dowling last December.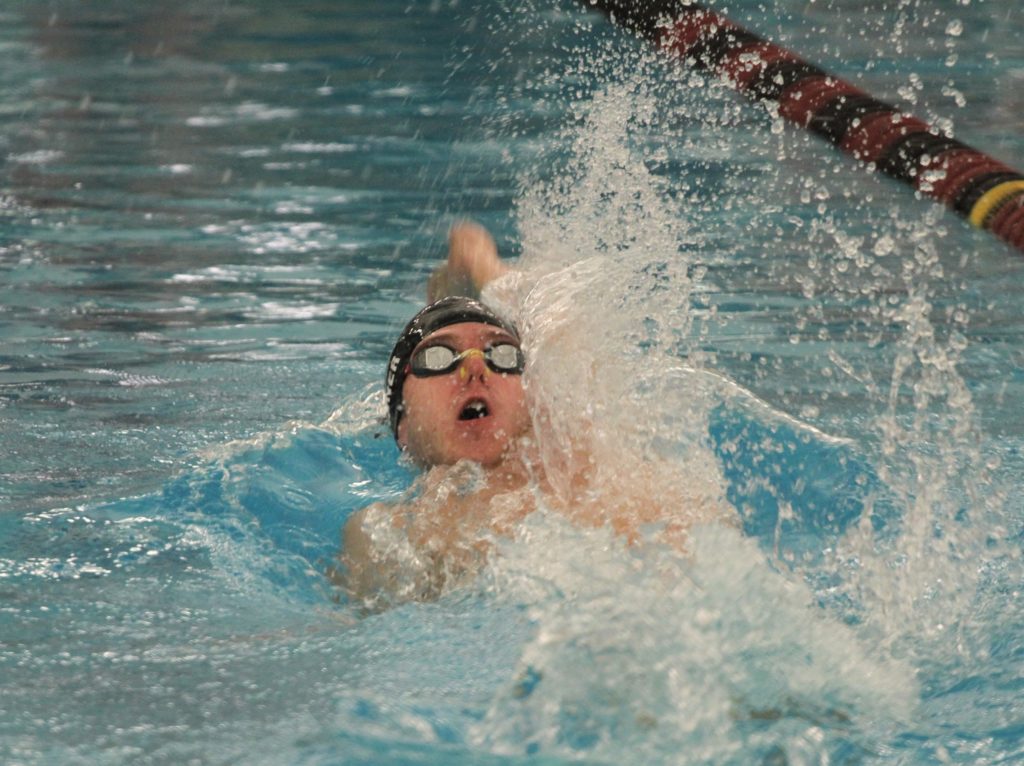 On Thursday, Ankeny was unable to overcome the absence of standout distance swimmers Trent Frandson and Brek Stukerjurgen. The two juniors are in Seattle this week competing at a national meet.
"I felt like we swam with pride and passion," Crouch said. "Dowling is a good team, and they showed some of our glaring weaknesses. Hopefully, we can get some things corrected and improve and make some of those weaknesses our strengths."
The Hawks won only four of the 11 events. Max Martin took the 50 freestyle in 22.30, edging Dowling's Gage Agnew by .08 seconds.
Lance Swanepoel won the 200 freestyle in a time of 1:47.91. He later finished second in the 500 freestyle in 5:04.96.
Lance's brother, Jae, captured the 100 freestyle in 49.31 seconds. Martin was second in that event in 50.67.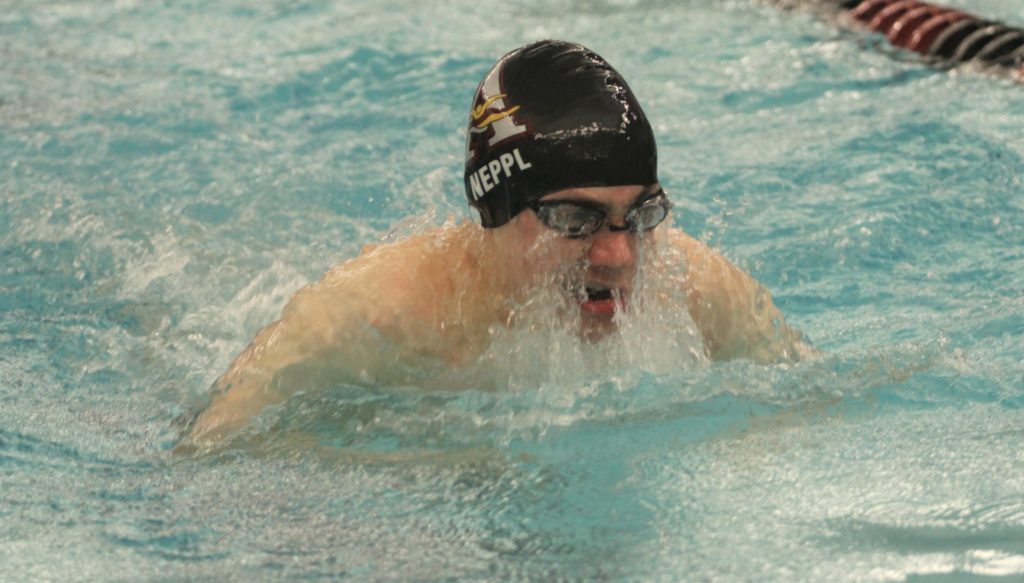 Martin teamed up with the Swanepoel brothers and Weston Miner to win the 200 freestyle relay. The Hawks were clocked in 1:30.56.
Miner also contributed a runner-up finish in the 100 butterfly. He posted a time of 53.69.
"I am happy with how we fought, but a lot of times it takes a loss to get refocused and adjust," Crouch said. "I think it is good to learn how to deal with adversity. Hopefully, the boys will internalize this and make some adjustments and it will make us stronger in the end."
Ankeny will travel to Des Moines Hoover/North on Thursday for a dual meet before competing in the Iowa City Invitational on Saturday.