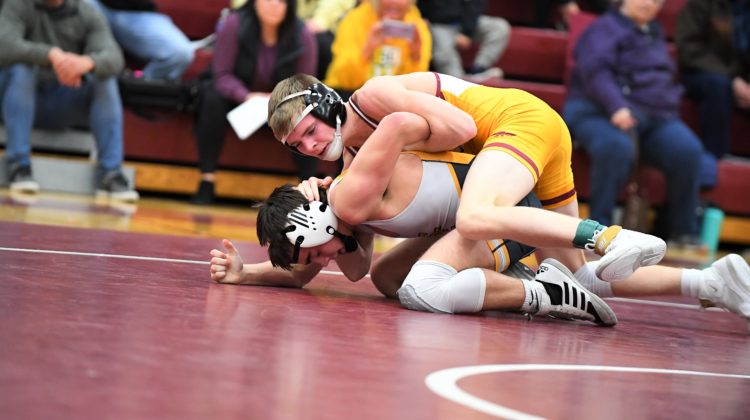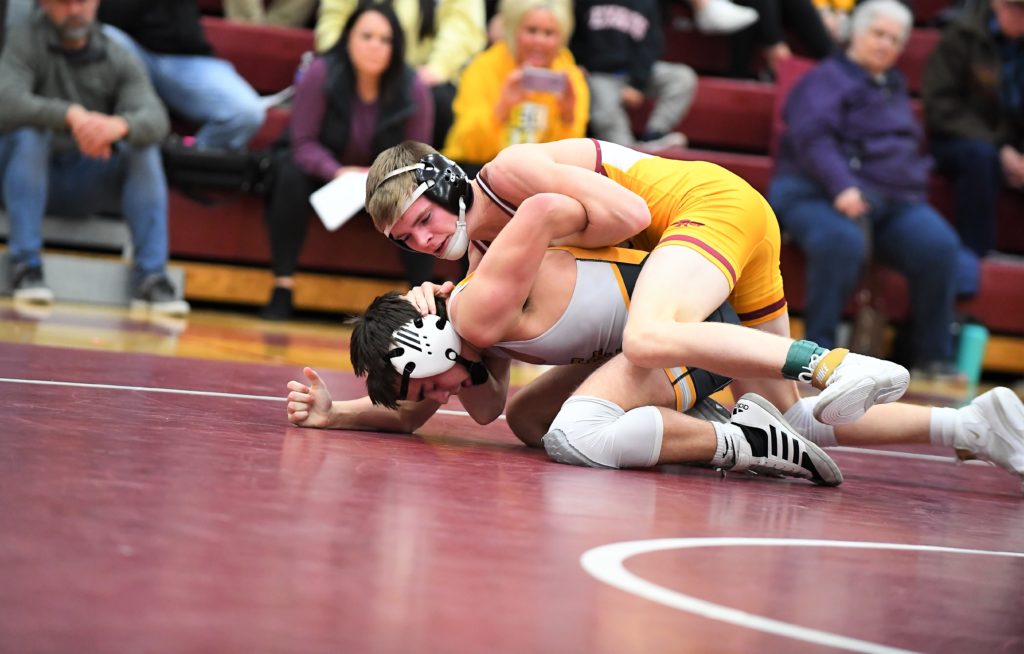 Southeast Polk's vaunted wrestling team appeared to be somewhat vulnerable entering Thursday's double dual meet against Des Moines Lincoln and host Ankeny.
The second-ranked Rams, who were the runner-up in last year's Class 3A state tournament, fielded a lineup that was missing several varsity regulars.
"I think they had two or three kids not make weight, one was sick and another had ringworm," Ankeny coach Jack Wignall said of the Rams. "You don't get that opportunity to beat teams like that very often, and to not take advantage of that opportunity is frustrating."
After the Rams routed Lincoln and No. 8 Ankeny followed with a 63-12 win over the Railsplitters, the Hawks built a 26-19 lead over Southeast Polk in the final dual of the night.
But the Rams then won the final five matches, closing out the meet with four consecutive pins to post a 46-26 victory.
"We were in a two- or three-point match at 160 (pounds) and we get pinned (late) in the third period," said Wignall, whose team is now 2-1 on the season. "That just can't happen. You give up bonus points when you're in a close match and can win it, and that's a nine-point swing.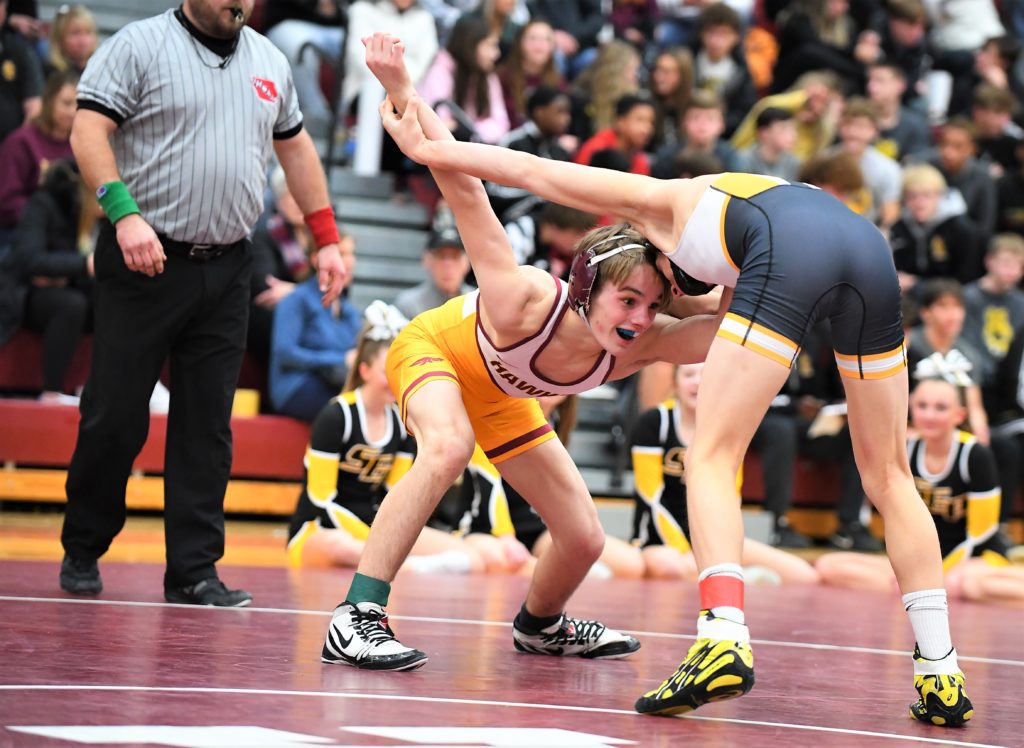 "Then we expected our 170-pounder to go out there and just hammer the kid, and he ended up getting pinned. From there, it was just boom, boom, boom (with 2 more pins) and it ended up 46-26. We've got some guys that need to toughen up a little bit and not let that kind of stuff happen," he added.
Ankeny got falls from top-ranked Trever Anderson at 113, No. 8 Cael Cox at 120 and No. 4 Sam Kallem at 145. Jace Anderson at 126 and No. 1 Caleb Rathjen at 138 each posted a major decision.
It wasn't enough, though, as the Rams showed why they have been the CIML's dominant program in the last decade, winning eight of the last nine conference tournaments.
"Champions find a way to win even when things aren't going their way, and that's exactly what they did," Wignall said. "I would have felt better if it was a little closer. Going into it I really thought we could beat them. They had some guys out–that made a difference–and you've got to capitalize on those things.
"But it was still fun. It was a great dual up to 160," he added.
Ankeny dominated the meet against Lincoln. The Hawks recorded eight falls.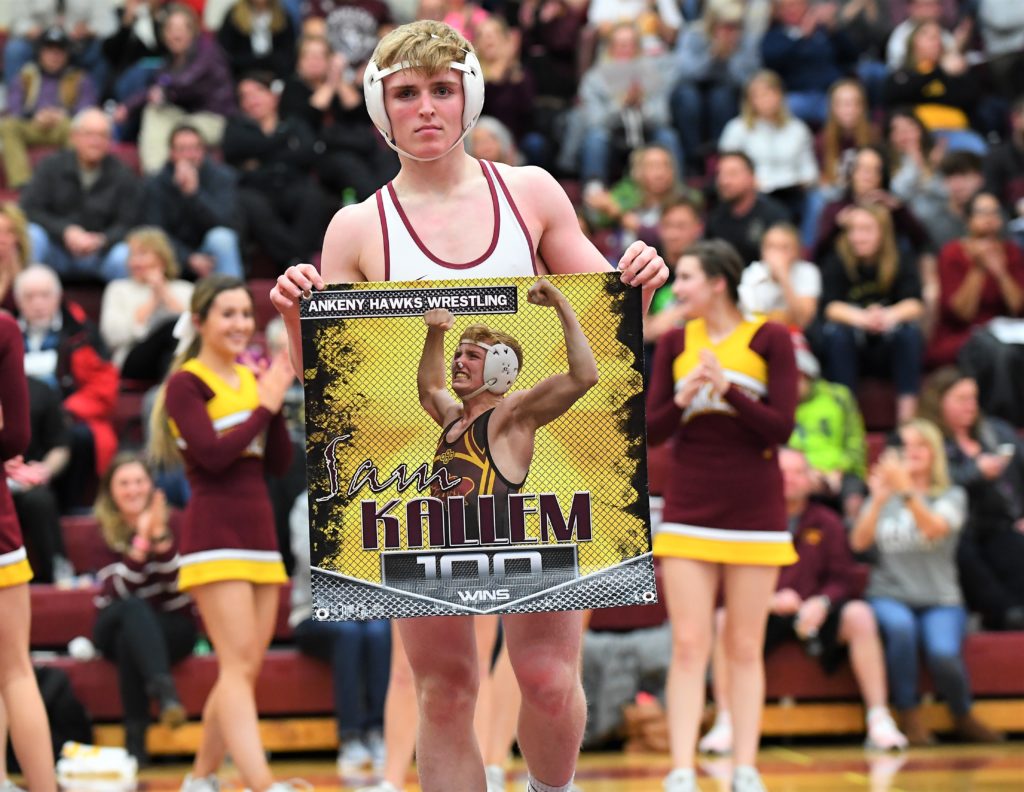 "We lost a couple of the early matches and then won the rest of them," Wignall said. "Our kids wrestled really well."
Ankeny will compete in the Johnston Invitational on Saturday.
Here are the match-by-match results from Thursday's meet:
Ankeny 63, D.M. Lincoln 12
195: Schwiete pinned Lamar; 220: Gomez-Buentello (L) pinned Bales; 285: Snowgren (L) pinned Kingston; 106: Davis pinned Walters; 113: T. Anderson won by forfeit; 120: Cox pinned Mondragon; 126: J. Anderson pinned Gurung; 132: Faeth beat Alvarado, 5-4; 138: Rathjen pinned Rich; 145: Kallem pinned Kpan; 152: Kolthoff beat Shepherd, 12-6; 160: Rose beat Tofanelli, 6-1; 170: Bennethum pinned Julius, 1:26; 182: Pomrenke pinned Lewis, 2:58.
S.E. Polk 46, Ankeny 26
220: Runyon (SP) pinned Bales, :40; 285: Christenson (SP) pinned Kingston, 1:44; 106: Jesuroga (SP) beat Davis, 22-10; 113: T. Anderson (A) pinned Bain, :30; 120: Cox (A) pinned Herselius, 3:22; 126: J. Anderson (A) beat Kingery, 14-5; 132: Trout (SP) beat Faeth, 8-5; 138: Rathjen (A) beat Cart. Martinson, 17-7; 145: Kallem (A) pinned Cars. Martinson, 3:08; 152: Gibson (SP) beat Kolthoff, 5-1; 160: Reed (SP) pinned Rose, 5:40; 170: Grimes (SP) pinned Bennethum, 1:41; 182: Montgomery (SP) pinned Pomrenke, :18; 195: Brindley (SP) pinned Schwiete, 1:00.