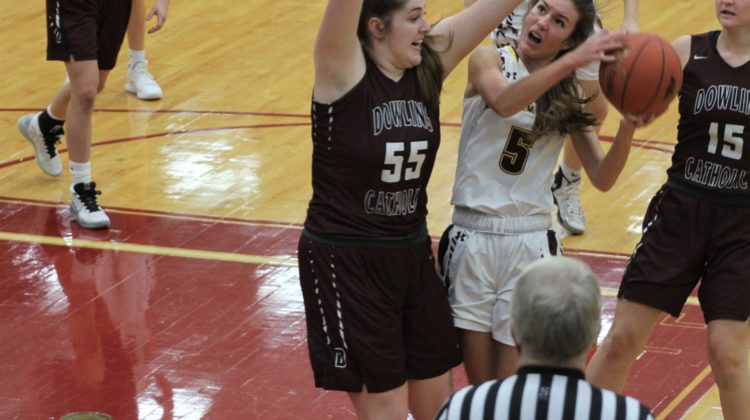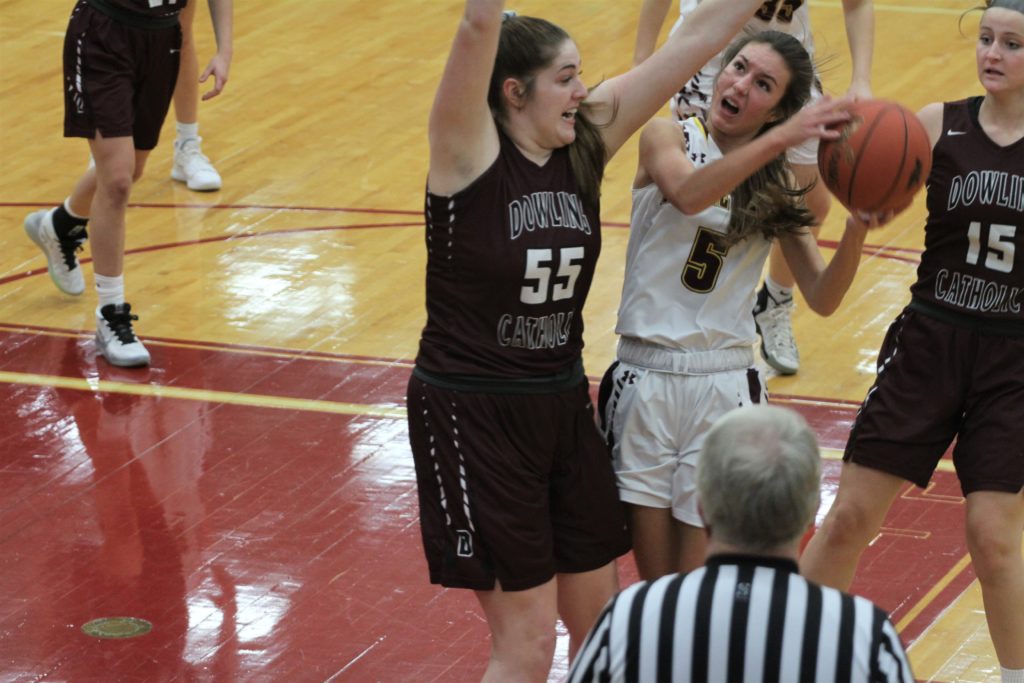 Ankeny girls' basketball coach Dru McAnelly wasn't worried about stopping Dowling Catholic star Caitlin Clark heading into Friday's CIML Central Conference opener.
It was fellow senior Grace Gaber who concerned McAnelly the most.
"Going into the game, obviously Caitlin is going to get her (points). That's just a given," McAnelly said of Clark, the Iowa recruit who was averaging 36.4 points per game. "The girl that really scared me on film was Gaber. We followed the scouting report and have done some things well this year, but one thing we did not do tonight was identify her both in transition and in the half-court set. We let her be really comfortable and just catch and shoot. That was disappointing."
Clark scored 24 points while Gaber added 15 and had five of Dowling's 13 3-point goals as the third-ranked Maroons rolled to a 76-52 victory at Ankeny. The loss snapped a four-game winning streak for the Hawkettes, who dropped to 4-2 on the season.
Kayla Pitz led Ankeny with 19 points, which tied her career-high. Jenna Pitz and Holly Trimble each added eight.
The Hawkettes battled back from an early 11-2 deficit and pulled within 20-16 on a basket by Kayla Pitz early in the second quarter. But Dowling (5-1) then answered with a 26-4 run that broke the game open.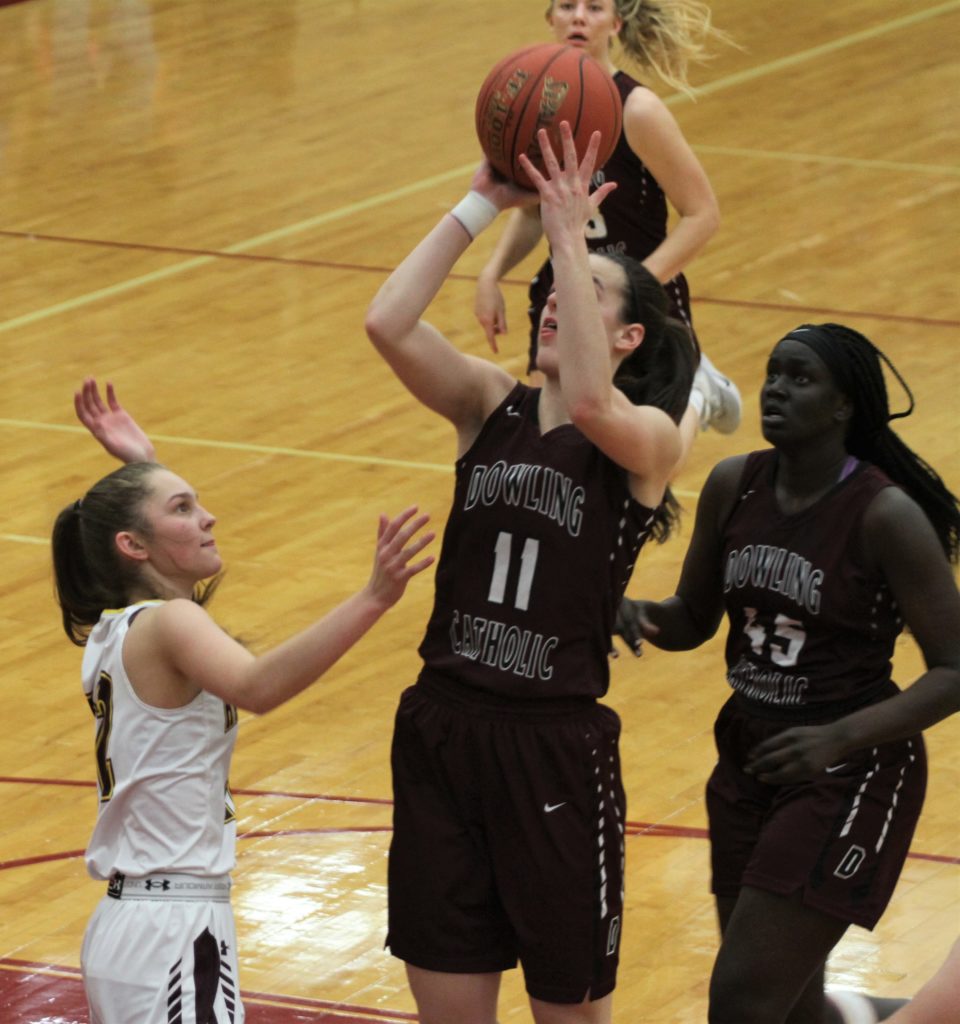 Gaber started the run with a 3-pointer, then Clark scored 10 of her team's next 12 points. Gaber later capped the run with another 3-pointer.
The Maroons had nine treys in the first half, many of them against Ankeny's zone defense, while building a commanding 46-22 lead.
"One of my main concerns right now for us as a whole is that we don't have much of an identity on defense," McAnelly said. "That's something that we're going to have to get back to in practice. We may have to start playing more man–our size and lack of depth scares me sometimes with man–but against good teams we've got to be able to guard a lot better than we did tonight, that's for sure."
Emma Gipple added 10 points for Dowling, which has scored at least 67 points in every game. The Maroons' only loss came to No. 2 Southeast Polk, 80-71, on Monday.
Ankeny will host Southeast Polk (6-0) on Tuesday. The Rams already own wins over three ranked teams, including No. 13 Ankeny Centennial.