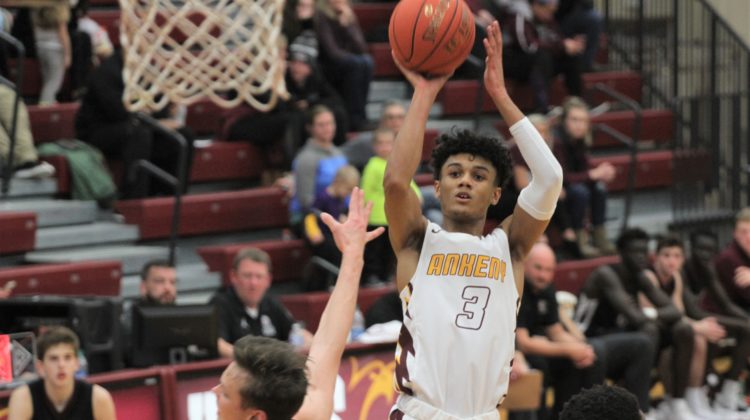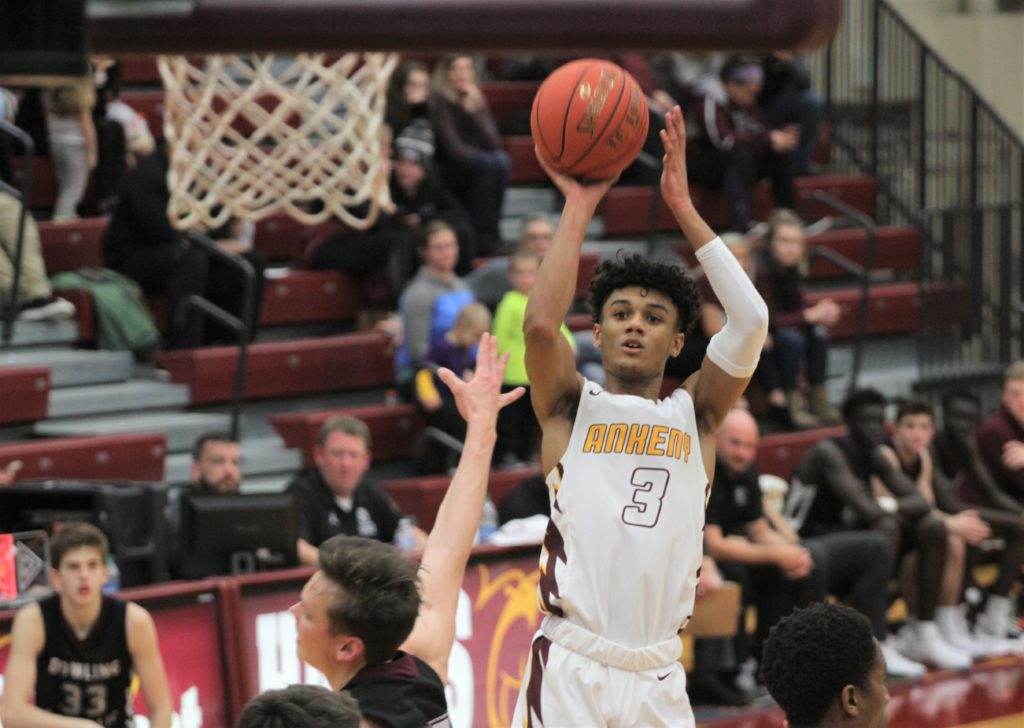 Friday's CIML Central Conference opener between the Ankeny and Dowling Catholic boys' basketball teams turned into a free-throw shooting contest.
The two squads combined for 64 free-throw attempts, including 35 in the fourth quarter alone. Four Ankeny players fouled out in the final period as the Hawks tried to rally on their home court, but Dowling held on for a 64-54 victory.
"When you're behind, you've got to stop the clock and do those kind of things," Ankeny coach Brandt Carlson said of the numerous fouls. "But the game was won, in my opinion, in the first three quarters when we weren't making free throws. We missed close to double-digit free throws, and when you lose by 10, obviously you can put the blame on that right there. We got to the line–that was our game plan–we just didn't execute that part of it."
Ankeny (3-1) made just 7-of-16 free throws in the first three quarters while falling behind, 42-30. The Hawks connected on 11-of-14 attempts in the final period, but that wasn't enough to overcome Dowling's 25-of-34 shooting from the line for the game.
The Maroons (3-1) had four players in double figures, led by Matt Riedl with 15 points. Ryan Riggs scored 14, Matt Stilwill had 11, and Michael Keough added 10.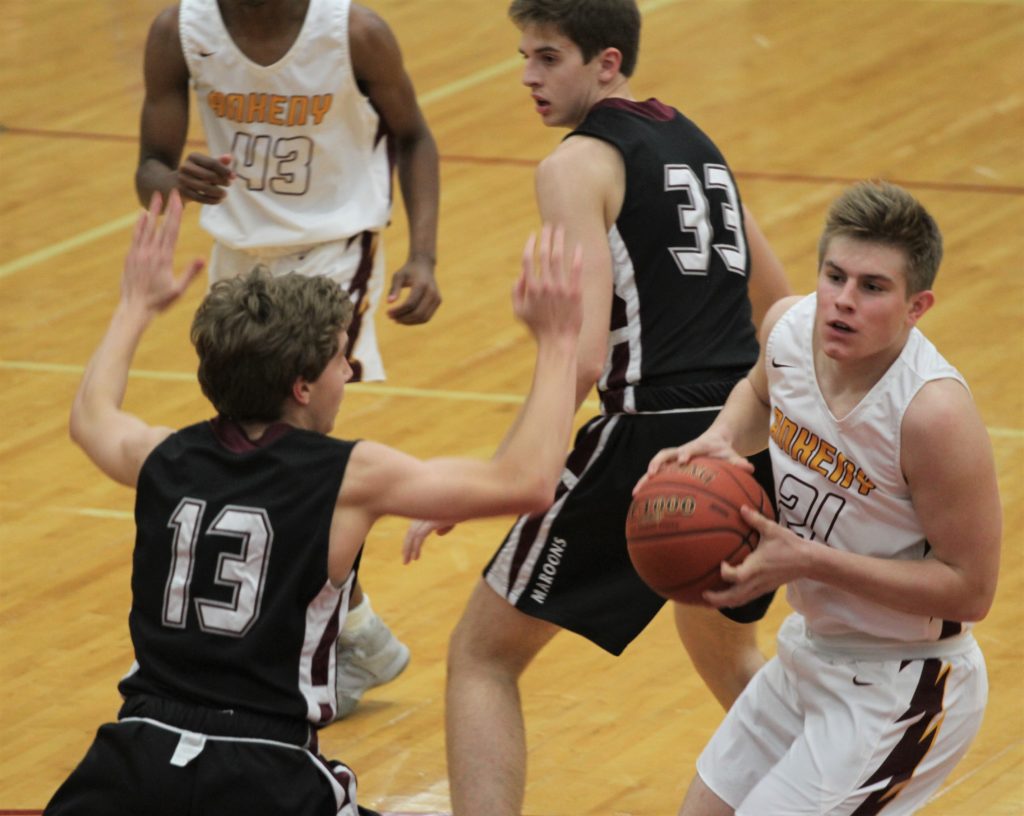 The 6-foot-8 Riggs was a force in the paint, grabbing nine rebounds and recording three of Dowling's 10 blocks.
"They're going to be that way all year," Carlson said of the Maroons' physicality. "They're really a defensive-oriented team, and with their length they can cause you a lot of problems. But I'm really looking forward to playing them again later in the season as we continue to grow."
Jaxon Smith led Ankeny with 21 points. Ryan Crandall added 11.
Smith scored all seven of the Hawks' points in the first quarter. He had 11 points at the half, but was held to just two points in the third quarter as Dowling pulled away.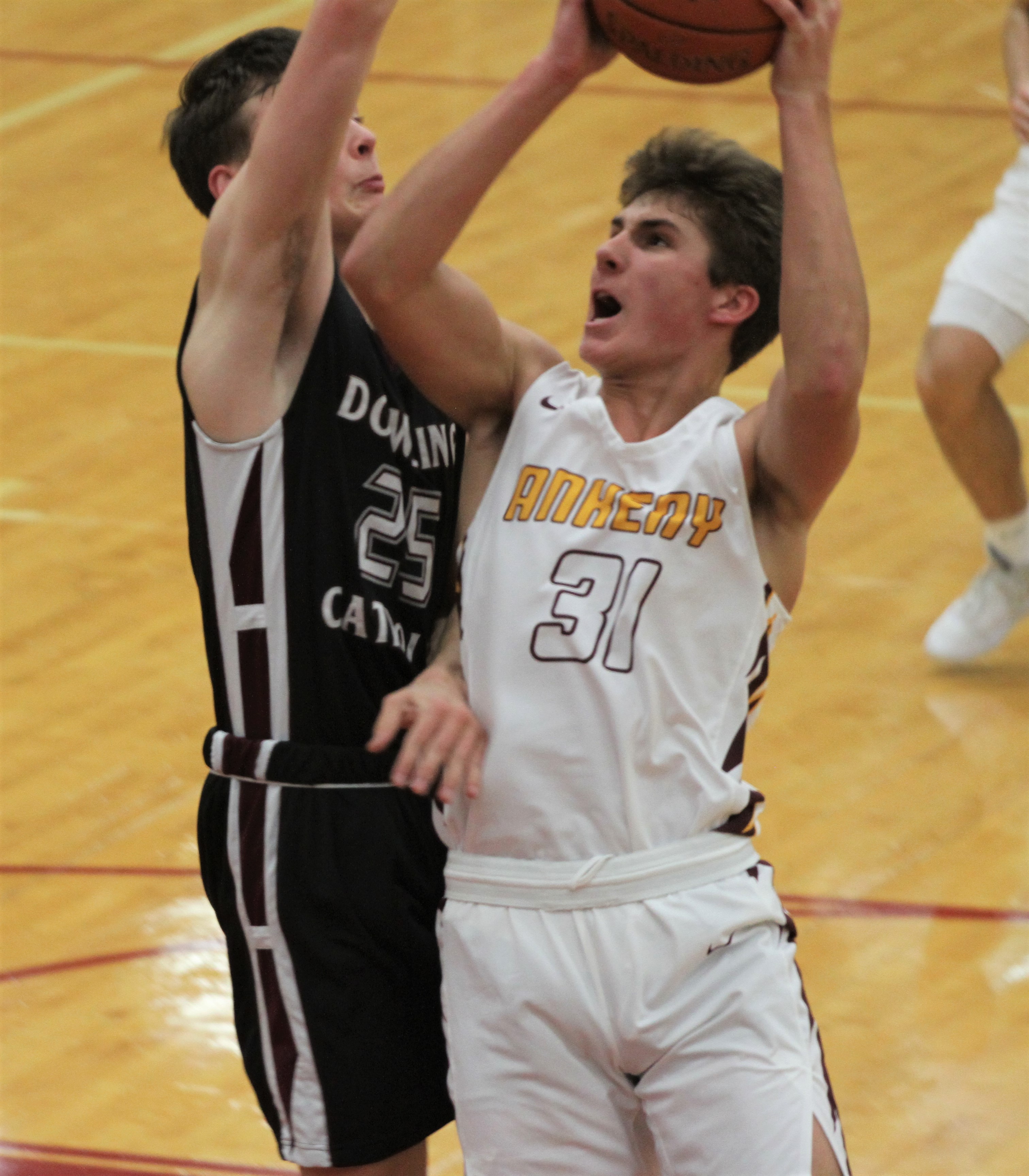 Smith got to the free-throw line often with drives to the basket against taller defenders, but he was on the receiving end of a few hard fouls. He made 5-of-10 attempts at the charity stripe.
"He's trying his best to continue to grow as a basketball player and as a leader," Carlson said of Smith. "He's got to take those shots. It'll be nice when Braxton (Bayless) comes back to take a little of that pressure off him, but it's been good for us to go through four games having different guys playing different roles for us that they'll have to play for us later in the season when it really matters.
"I'm proud of our guys. We keep getting better every night, and we'll just keep grinding away," he added.
Bayless, who led the team in scoring and rebounding last year, has not played this season due to a violation of the school's good conduct policy. However, he'll be eligible to return on Tuesday, when the Hawks host Southeast Polk (2-2).