Friday's game at Johnston was expected to be the biggest test of the season thus far for the unbeaten Ankeny Centennial boys' basketball team.
The Jaguars passed it with flying colors.
Centennial used a 24-point third quarter to pull away for a 57-40 victory in the CIML Central Conference opener for both teams. The Dragons were held to just 26 percent shooting from the field and 12 percent from 3-point range.
"To go over there and play defensively the way we did the entire game was pretty impressive," said Centennial coach Bob Fontana. "They were leading the state in 3-point attempts, they were second in the state in rebounding margin and first in the state in offensive rebounding after three games. To do what we did was pretty special."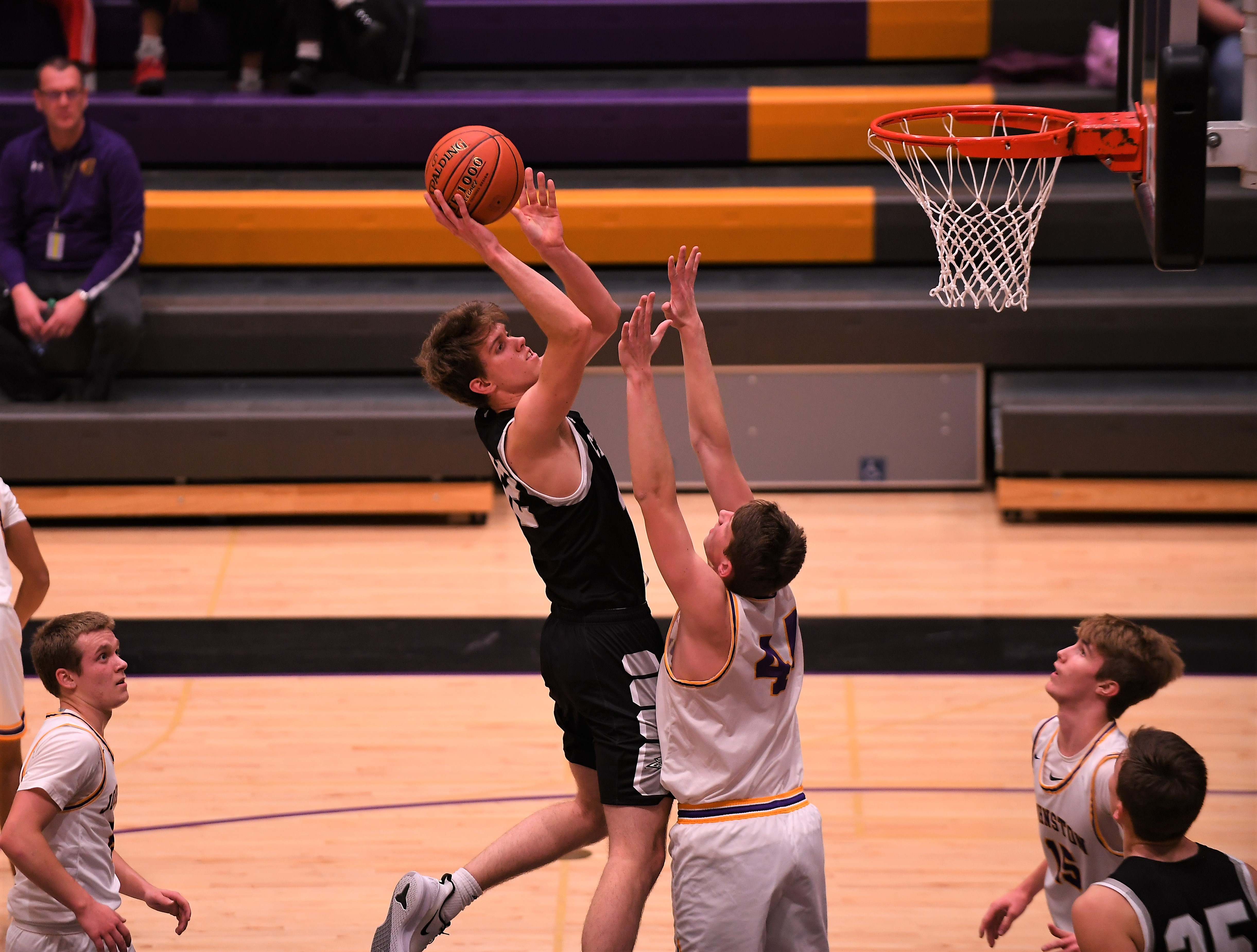 Micah Johnson scored 20 points and grabbed nine rebounds as the Jaguars improved to 4-0 on the season. It was the second straight loss for Johnston (2-2), which had dropped a 68-61 decision at Waukee on Tuesday.
Johnson and Cody McCullough dominated the paint against last year's conference co-champions. McCullough had nine points, tied his own school record with 22 rebounds, and also had five blocks.
Colin McAleer contributed a career-high 15 points, including a trio of 3-pointers. His production was crucial as Johnston held two of the Jaguars' top scorers, Jaron Crews and Preston Kelling, to six points apiece.
However, Crews dished out six assists while Kelling had six rebounds and two blocks.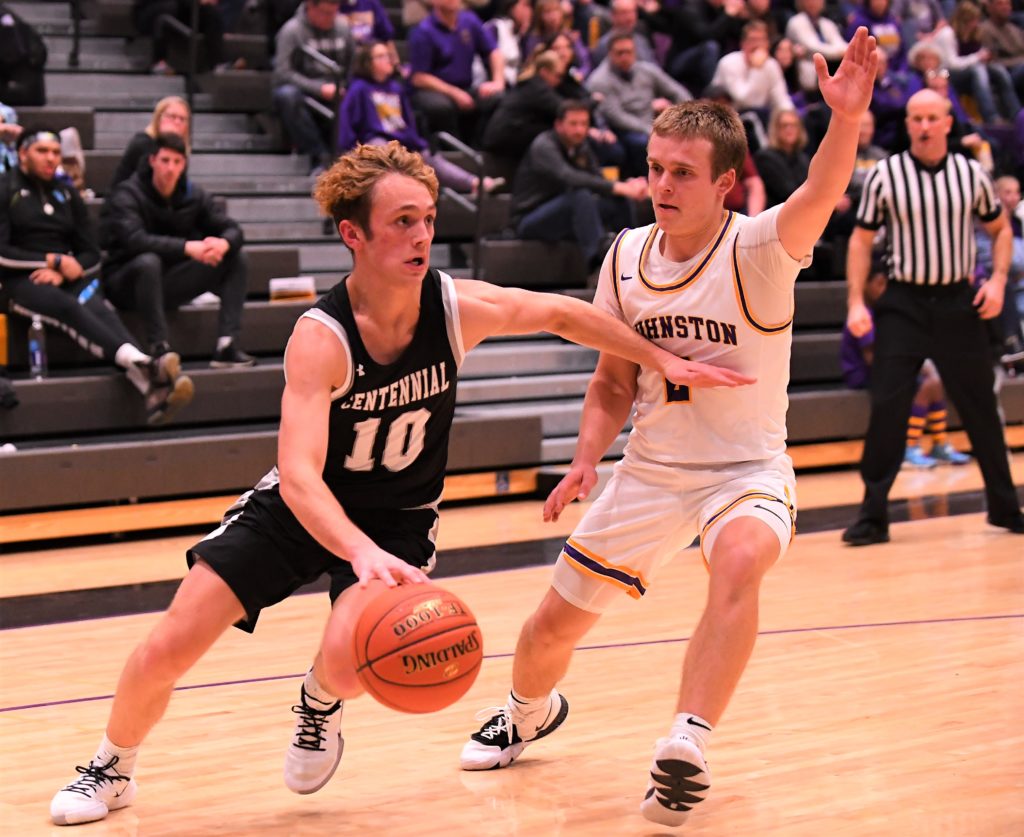 "Our starting five all contributed in a big way," Fontana said. "And Caleb Van Meter gave us some big minutes off the bench."
Centennial jumped out to an early 8-0 lead before Johnston rallied. The Dragons closed to within 21-20 at halftime.
The Jaguars then outscored Johnston, 24-14, in the third quarter. The lead continued to grow as the Dragons were held to just six points in the final period.
"We played really well offensively in the third quarter," Fontana said. "We had good ball reversal and good attacks on the rim, and we had some nice looks at the basket. That was good to see."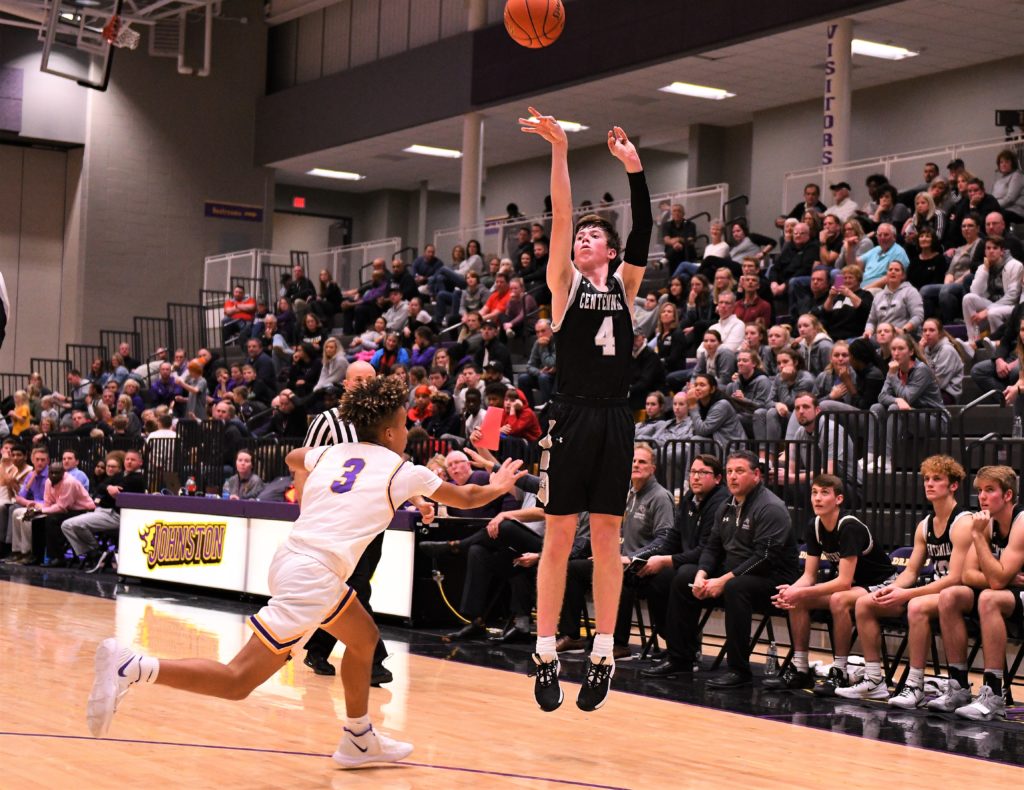 The win was especially sweet for Centennial assistant coach Bobby Sandquist, who was the head coach at Johnston last season before joining Fontana's staff. Sandquist was not heavily involved in the Jaguars' preparation for the game.
"We didn't have much input from him," Fontana said. "He thought it would be best to get other coaches' perspective on the Johnston kids, so coach (Ben) Lamaak handled the scouting for this game."
The Jaguars will host Des Moines Roosevelt (0-4) on Tuesday.