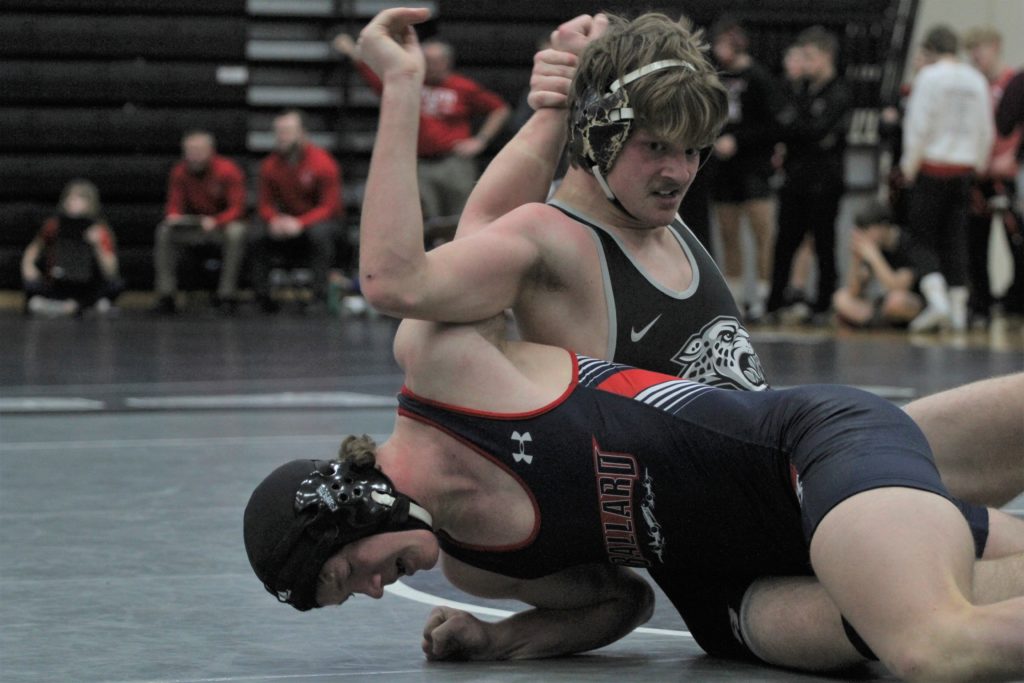 The Ankeny Centennial wrestling team didn't just win the Centennial Duals on Saturday.
The fifth-ranked Jaguars dominated their own tournament.
Centennial defeated its five opponents by an average margin of 66-13. The Jaguars rolled past Dowling Catholic in the final, 58-18, to capture their third straight crown.
"We had a good day. We wrestled well," said Centennial coach Jay Groth, whose team improved to 6-1 on the season. "We were aggressive and didn't hold anything back, so that was good. I was happy with (our performance)."
The eight-team tournament began with two round-robin pools. The Jaguars posted lopsided wins over ADM (65-13), Sioux City North (78-4) and PCM (72-9).
The first win of the day provided Groth with his 100th career victory at Centennial. He coached at Des Moines Roosevelt for nearly two decades before leaving to start the Jaguars' program in 2013.
"This is a testament to the kids, coaching staff, parents and administration at Centennial," Groth tweeted after the meet. "All of these people are dedicated to the success of the program. Their legacy is the Jaguar legacy."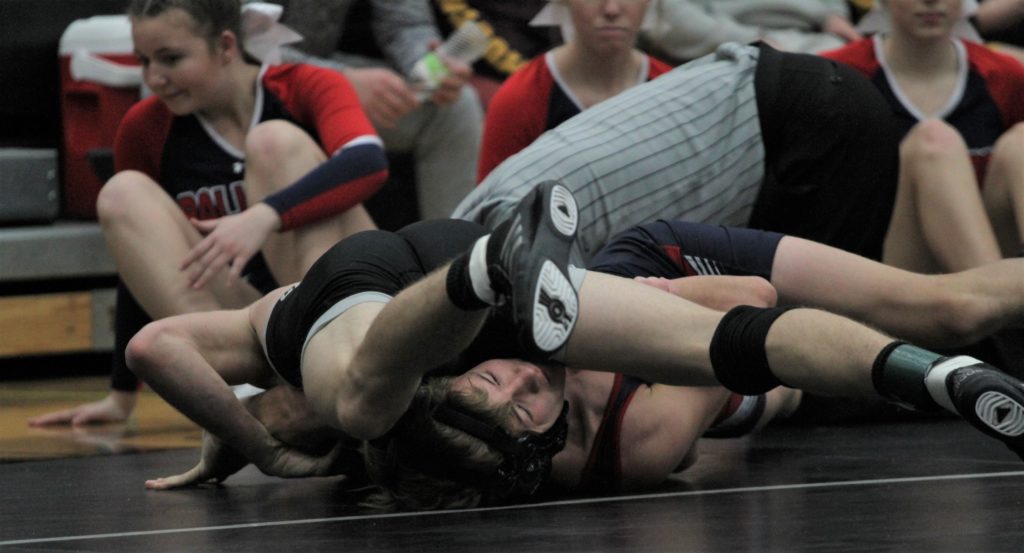 Centennial posted a 58-19 victory over Ballard (Huxley) in the semifinals. The Jaguars then defeated Dowling by a similar score in the title match.
Half of Centennial's lineup went unbeaten on the day, including top-ranked Logan Neils at 170 pounds. Kyle Janssen at 113, No. 5 Jackson Bresson at 120, No. 2 Ben Monroe at 152, No. 9 Carter Cahill at 160, No. 6 Ethan Frazier at 195 and Jackie Wells at 220 also went 5-0 in the tournament.
Also on Saturday, Centennial's junior varsity team competed in the Colton Allen Invitational at Mid Prairie Wellman and came away with the crown. Cael Hron (120), Mason Honderd (138) and Gabe Murphy (145) each won an individual title.
It marked the first time in program history that the Jaguars won two varsity tournaments on the same day.
"We're fortunate that we've got good numbers this year with some good kids and we can put a competitive (JV) team together," Groth said. "We're going to take a bunch of them to Fort Dodge with us this weekend because they have a 16-man bracket there and only 11 or 12 teams."
The Jaguars will travel across town to face No. 8 Ankeny on Thursday.