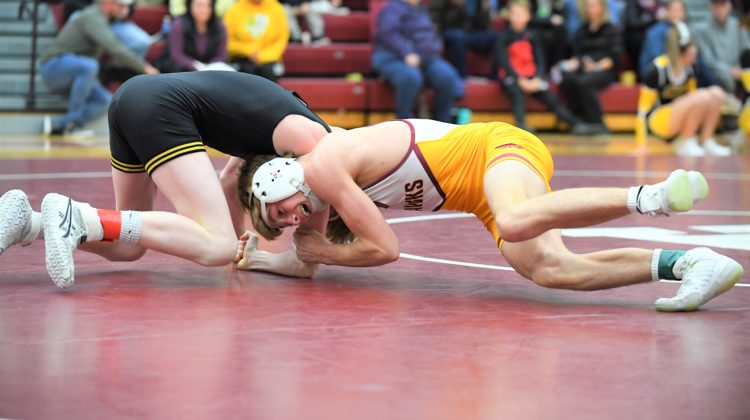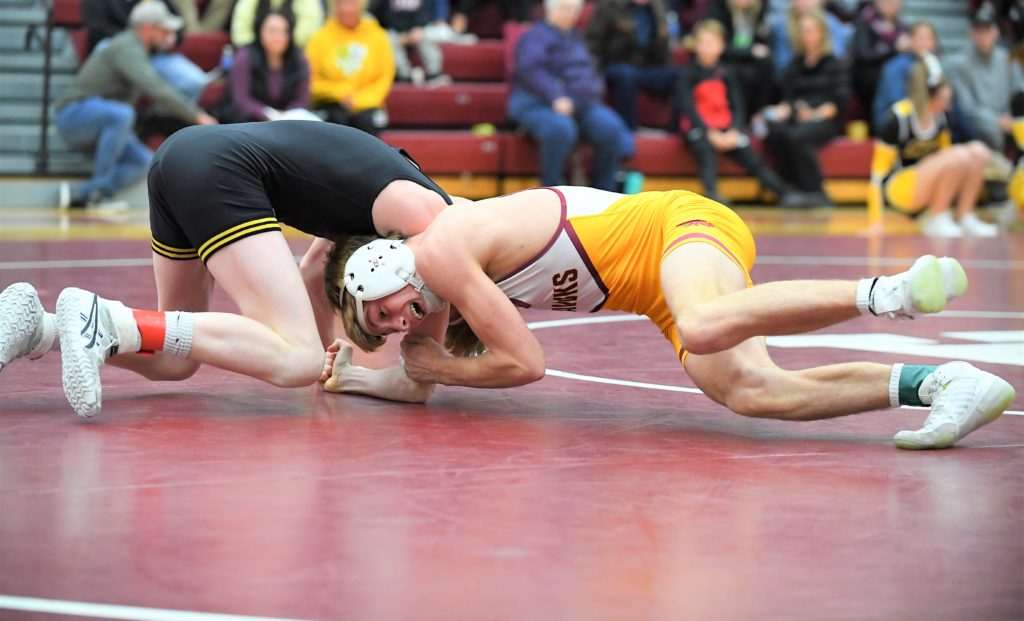 All things considered, the Ankeny wrestling team had a pretty good day Saturday in the Frank Baltzley Invitational at Johnston.
The eighth-ranked Hawks crowned three individual champions and placed second in the 12-team field with 188 points. No. 10 Johnston won the tournament with 227.5.
"I think our kids were wore out," said Ankeny coach Jack Wignall. "We didn't wrestle our best, but they gave us everything they had. I think some of our fuel tanks were a bit depleted coming off of (the Cliff Keen Invitational last weekend at) Independence and then having a tough week of practice getting ready for Lincoln and Southeast Polk (on Thursday), and that was a late night for us.
"I think that all contributed to us not having our best performance," he added.
Ankeny's top-ranked Trever Anderson at 113 pounds, No. 8 Cael Cox at 120 and No. 1 Caleb Rathjen at 138 each won individual titles. The trio also won crowns at last year's tournament, when the Hawks placed second behind Valley.
Anderson posted a 9-6 decision over No. 7 Ryder Downey of Indianola. It was a rematch from last year's state tournament, when Anderson rolled to a 10-0 major decision in the quarterfinals en route to the 106-pound title.
"Trever had a tough bracket," Wignall said. "But he does what he does–he wins."
Cox defeated Logan Stotts of Valley, 9-4, in the finals. The junior was seeded fifth despite entering the tournament with just two losses.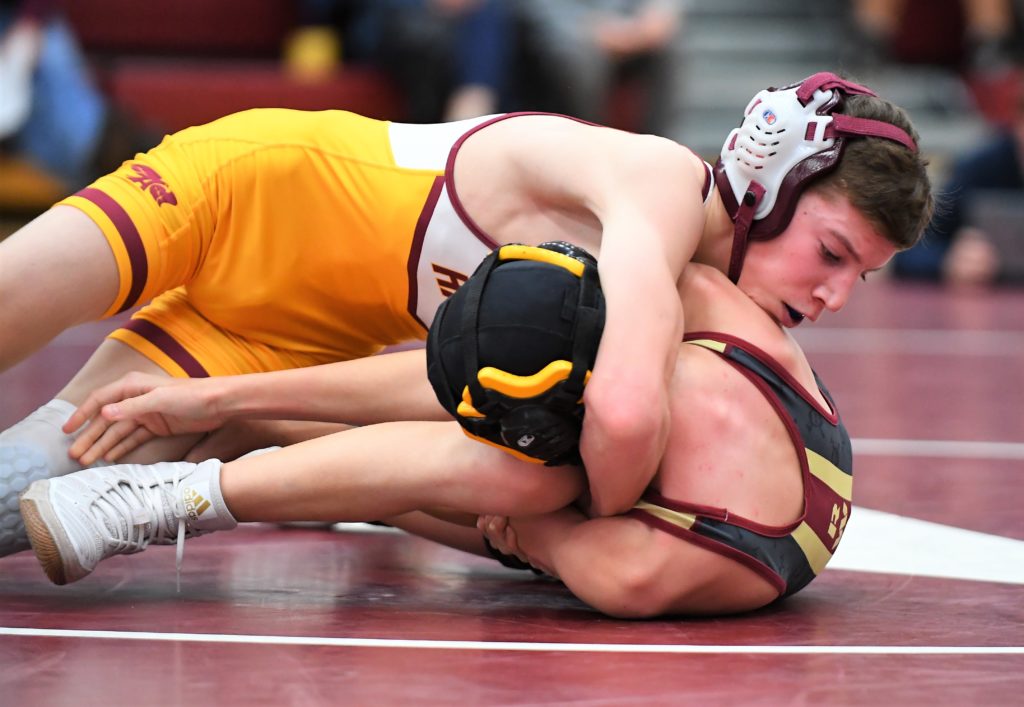 "Cael thought I was kidding when I told him he got the fifth seed," Wignall said. "He had to wrestle the No. 1 seed in the semifinals and he pinned him in the first period, then he wrestled great in the finals. Hopefully, he'll just keep getting better for us."
Rathjen dominated his bracket. He pinned No. 3 James Edwards of Johnston in 3:37 in the finals.
"He had a good day," Wignall said.
The Hawks got a runner-up finish from No. 4 Sam Kallem at 145. He dropped a 3-2 decision to No. 1 Colby Schriever of Mason City.
"Schriever is tough to score on," Wignall said. "There were a couple of opportunities that I think Sam had that he could have scored on. All that kid wanted to do was take Sam down once, and he was happy with the 3-2 win. Sam is just going to have to push that pace a little more and take some good shots."
Ankeny's Jace Anderson placed third at 126. He posted a 10-1 major decision over Winterset's Keegan Jensen in the third-place match.
Placing fifth for the Hawks were Carter Davis at 106, Riley Faeth at 132, Kayden Kolthoff at 152 and Daniel Rose at 160.
Ankeny will host No. 5 Ankeny Centennial in its CIML Central Conference opener on Thursday.