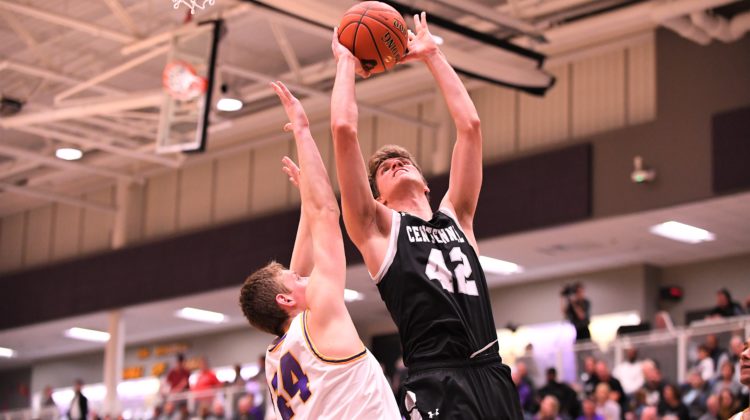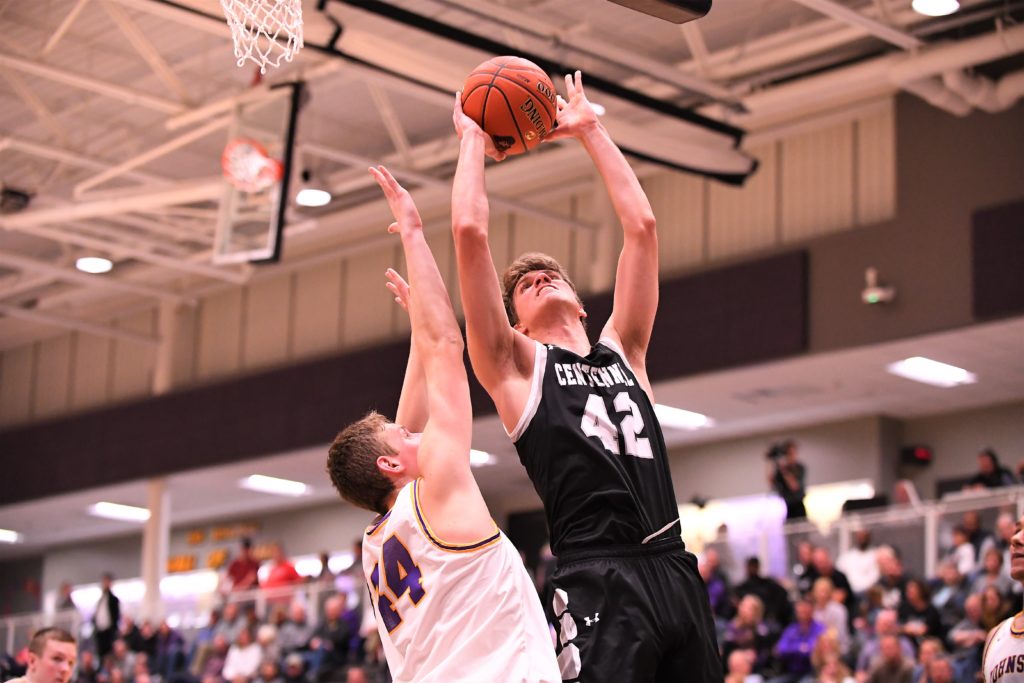 Senior forward Micah Johnson scored 20 points and grabbed nine rebounds as the Ankeny Centennial boys' basketball team remained unbeaten with a 57-40 victory at Johnston on Friday. The Jaguars are now 1-0 in the CIML Central Conference and 4-0 overall.
Johnson was a second-team all-conference pick a year ago, when he averaged 10.2 points and 5.8 rebounds. He is currently averaging 13.5 points and 6.5 rebounds.
Here is some inside info on Johnson:
How is the season going thus far?
The season is going the best it could. The team is playing together, and it's honestly very fun to play with these guys. We are all very close on and off the court. We are still getting better, and we will be continuously getting better.
What did you think of your team's performance in the conference opener at Johnston?
I was very proud of the team. We struggled a little on offense at first; we didn't move the ball the best. However, our defense was very good. Johnston is a very good offensive team, and we knew we had to play good team defense to get the win. I thought we did exactly that, and our offense came together the second half and we had a good game.
Your team has a new point guard this season in Jaron Crews, who transferred to Centennial from Ankeny. What has he brought to the team?
Jaron has been very fun to play with. He is a very talented point guard both offensively and defensively. He has a very high basketball IQ and makes the right plays. He is also not shy to play in the big games. (On Tuesday) when we played Valley, he stepped up huge for us and led the team in scoring (with 25 points). He is also a very fun guy to be around off the court, and it was very easy to bond with him.
You went 2-for-2 from behind the arc in the first two games of the season. Do you think you need to shoot more 3-pointers?
I think I need to keep taking shots in the flow of the offense. Both of my 3s came off of ball movement and were good open looks. If I get more looks like that, I will keep pulling them.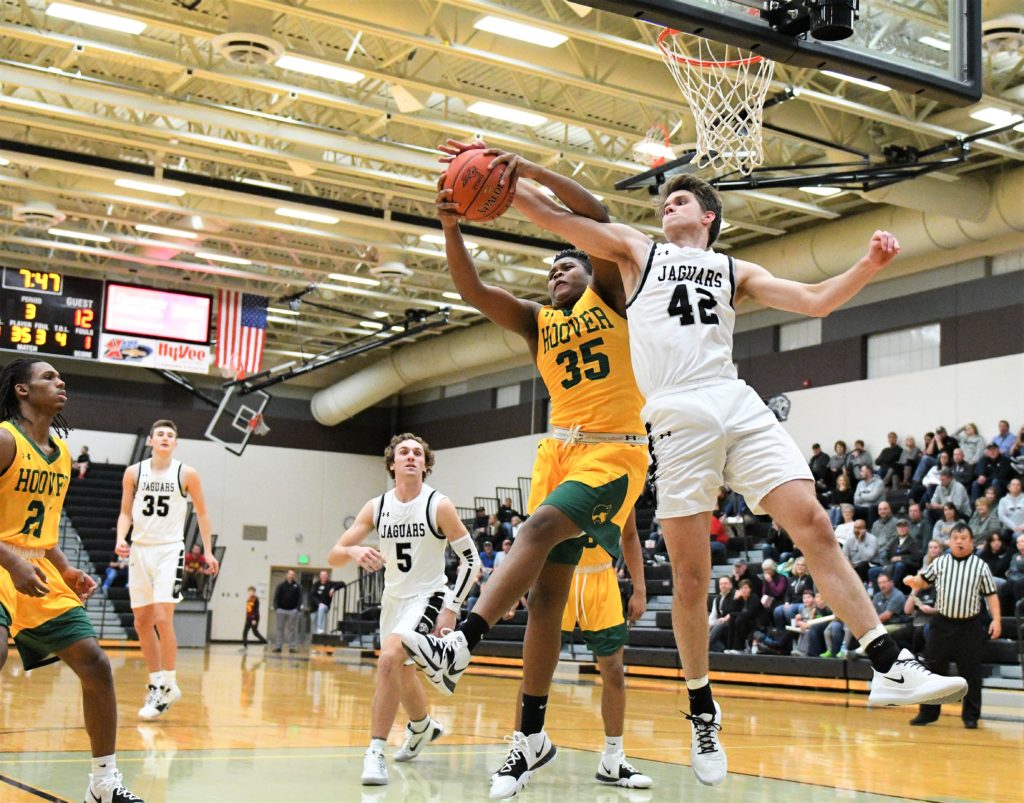 Your team's first game after the holiday break will be at Dowling Catholic on Jan. 3. Have you ever played against Omaha Biliew, the Maroons' freshman phenom? If not, what have you heard about him?
I actually have not played against him. But everything I've heard about him is that he's an exceptional player. He has great athleticism and size. He is starting to put it together at the varsity level, and he will be a very good ball player.
Goals for the season?
Not to get ahead of ourselves or overlook everyone, because playing in the CIML all the teams are good and can beat you on any given night. So I want to keep going with this early success. We all want to make it to the Well and play the best basketball we can. We will keep getting better and continuously improve. It's a tough schedule, so we've got to keep working.
You have signed a letter of intent with Missouri S & T, which is coached by former Ankeny resident Bill Walker, who served as an assistant at Drake in the 2013-14 season. Did you know coach Walker before he started recruiting you?
I didn't know him too well. I started talking with him a lot more when he was at Missouri S & T. I've gotten to know him throughout the recruiting process, and I'm very excited to play for him.
You told me previously that you had a very good relationship with the coaches. How much of a factor was that in your decision?
It was huge. I value personal relationships. He was very welcoming. Even the assistant coaches who spent a lot of time with me on the visit were very welcoming, and I built a good relationship with them.
What are you planning to study in college?
I plan to study engineering. However, I don't know what field of engineering yet.
Your sisters, Hannah and Moriah, were both Division I volleyball players. Did they offer you any advice during the recruiting process?
They definitely gave me some pointers. I'm pretty close with my family so I asked them questions about the process all the time.
Are you the best athlete in the family?
Oh, without a doubt. We are all very competitive so if they read this, they will disagree. But I would say I'm the best!