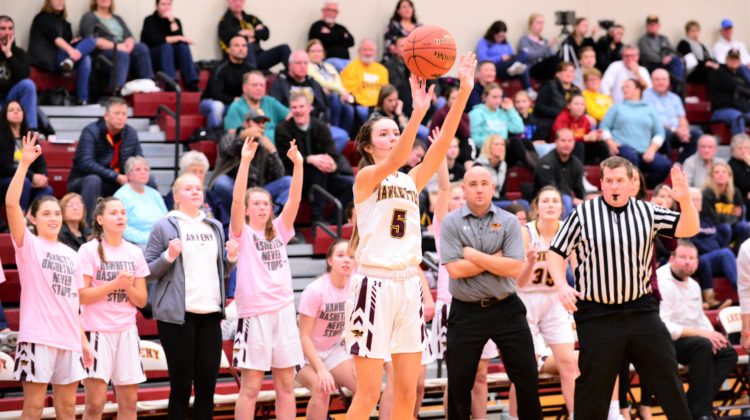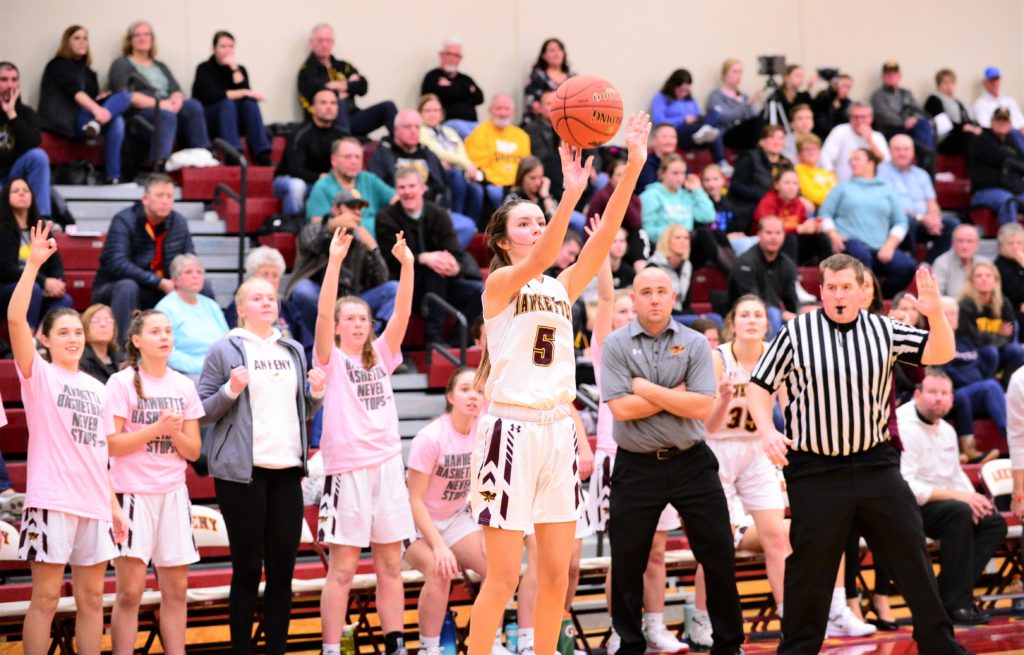 The Ankeny girls' basketball team took a step forward Tuesday night despite suffering a 74-61 loss to visiting Southeast Polk.
The second-ranked Rams shot 61.3 percent from the field, including 11-of-19 from 3-point range, while raising their record to 7-0. But Ankeny coach Dru McAnelly was not unhappy with his team's defensive effort.
"I actually thought we played pretty well," he said. "Honestly, our theme tonight was to compete and be fearless, and we did that. We just battled. In the end, Southeast Polk had more weapons than we did."
Grace Larkins scored 27 points on 11-of-13 shooting to lead the Rams. She also had five rebounds, five assists and three steals.
Brooklin Dailey added 22 points on 9-of-12 shooting. Dailey and Larkins each went 3-for-3 from behind the arc.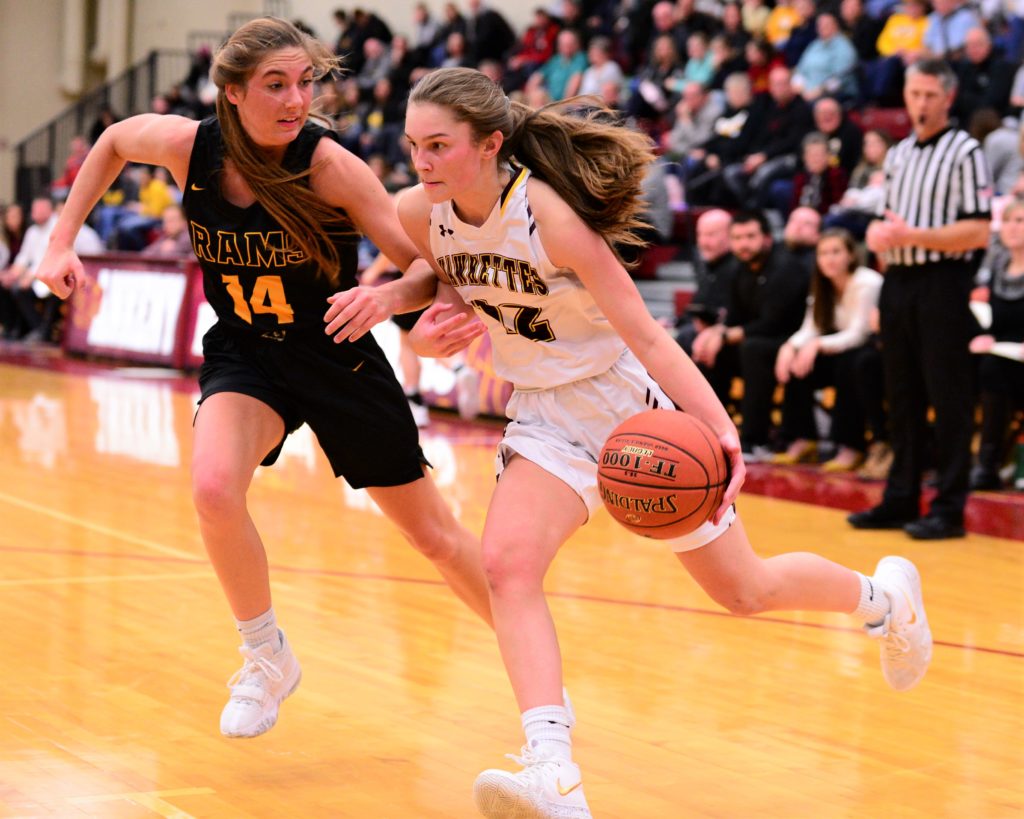 Ankeny (4-3) got another huge game from senior guard Kayla Pitz, who poured in a career-high 22 points on 9-of-15 shooting. She's averaging 19.3 points over the last three games.
"Kayla's playing the best basketball I've seen her play," McAnelly said.
Ellie Maschoff had a season-high 15 points for the Hawkettes. She had two of the team's nine 3-pointers.
"Our team has been playing so well together, and we're finding the open players much better than we have in the past," said Kayla Pitz, who went 3-for-7 from behind the arc. "I am looking to become more of a leader as well, and it's been a lot of fun playing with my little sister (Jenna)! I'm really excited for the rest of the season. It's been a lot of fun so far."
Rylie Kruse had 13 points and nine rebounds for Southeast Polk, which held a 39-30 lead at halftime. The Rams then extended their advantage to 58-38 after three quarters before Ankeny rallied in the final period.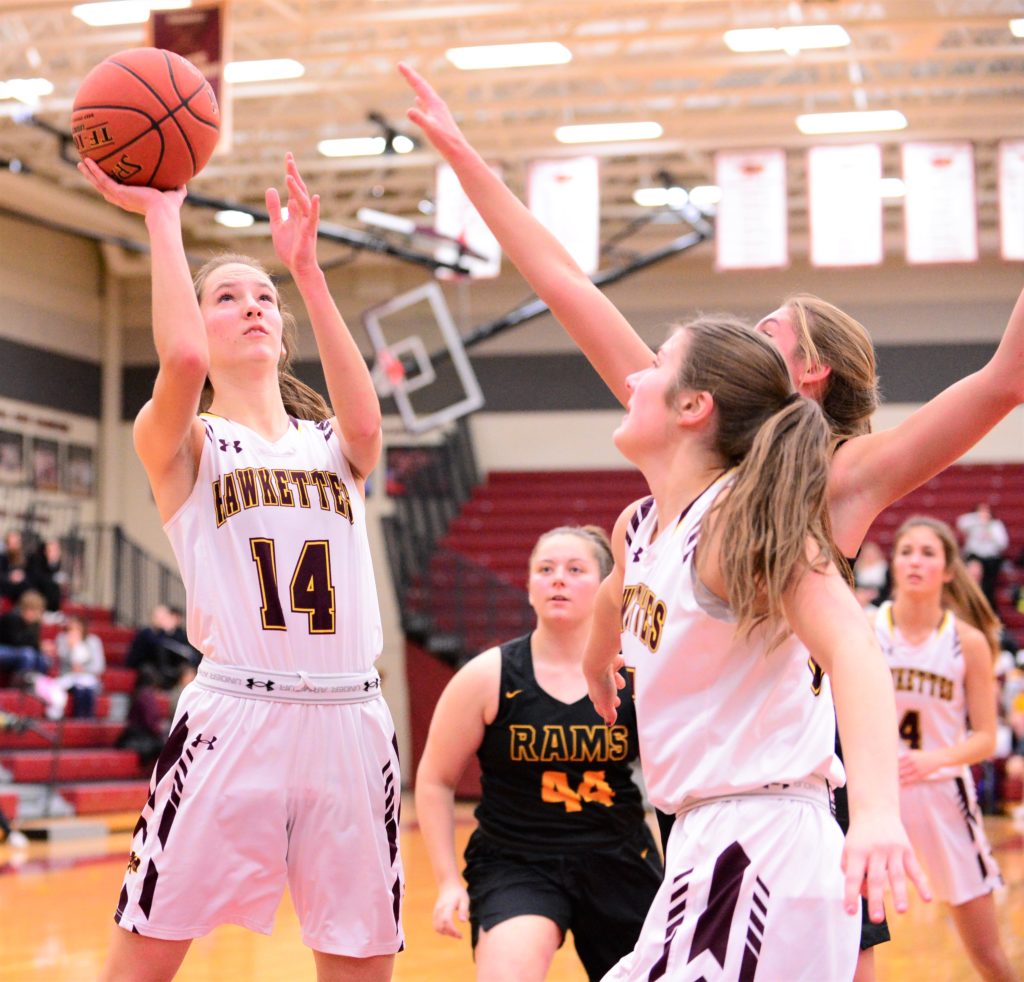 "At halftime I felt really good with where we were at," McAnelly said. "We had a stretch in the third quarter where we missed some shots, but that's going to happen against good teams. I'm just so proud of the girls for the way they fought back from being down by 20. We cut it down to nine or 10 a couple of times, but they're just a tough team."
Ankeny will travel to Urbandale on Friday for a CIML Central Conference game against the No. 6 J-Hawks. Urbandale (0-1, 6-1) is coming off a 68-60 win on Monday over Mason City–a team that opened the season with an 83-61 victory at Ankeny.
The Hawkettes are still awaiting the return of junior forward Abby Johnson, who has yet to play this season due to a knee injury. She was initially slated to be back next month, but her recovery has been delayed.
"We're now hoping for Feb. 1," McAnelly said. "We're crossing our fingers."