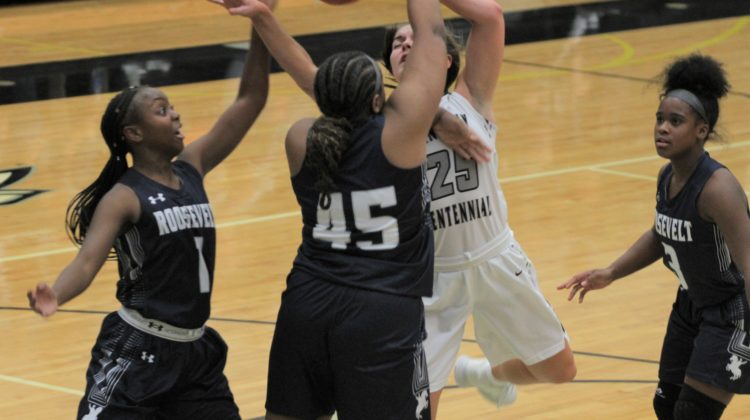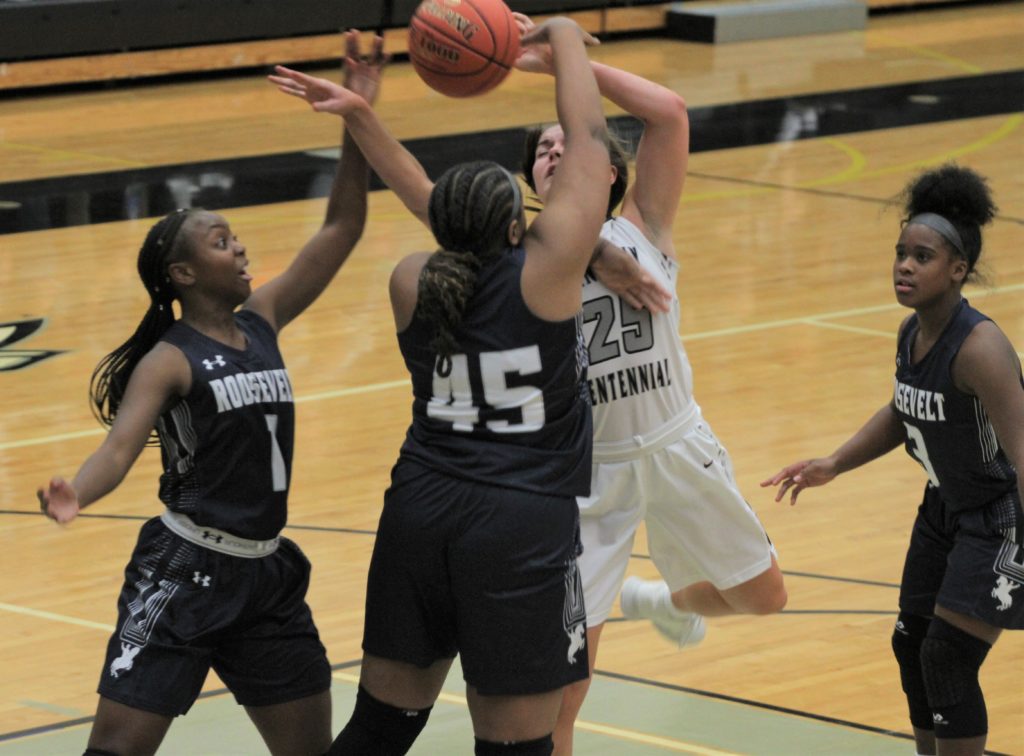 There was no letdown Tuesday for the Ankeny Centennial girls' basketball team.
The 13th-ranked Jaguars, who let a 12-point lead slip away in the final 6 minutes of Friday's loss at No. 4 Johnston, rolled to a 62-27 victory over No. 11 Des Moines Roosevelt on Tuesday at Centennial.
"After that loss at Johnston, we really wanted to step up our energy," said Centennial senior Alexandria Keahna-Harris. "We were ahead at Johnston and we were ahead tonight, so we didn't want to let down when we got ahead, and we didn't."
The win evened Centennial's record at 3-3. The Roughriders dropped to 2-4.
The Jaguars relied on their depth to wear down Roosevelt. Lizzie Strom converted a 3-point play and then made a 3-point goal before fellow reserve Bella Robben followed with a basket in the second quarter, giving Centennial a 21-10 lead.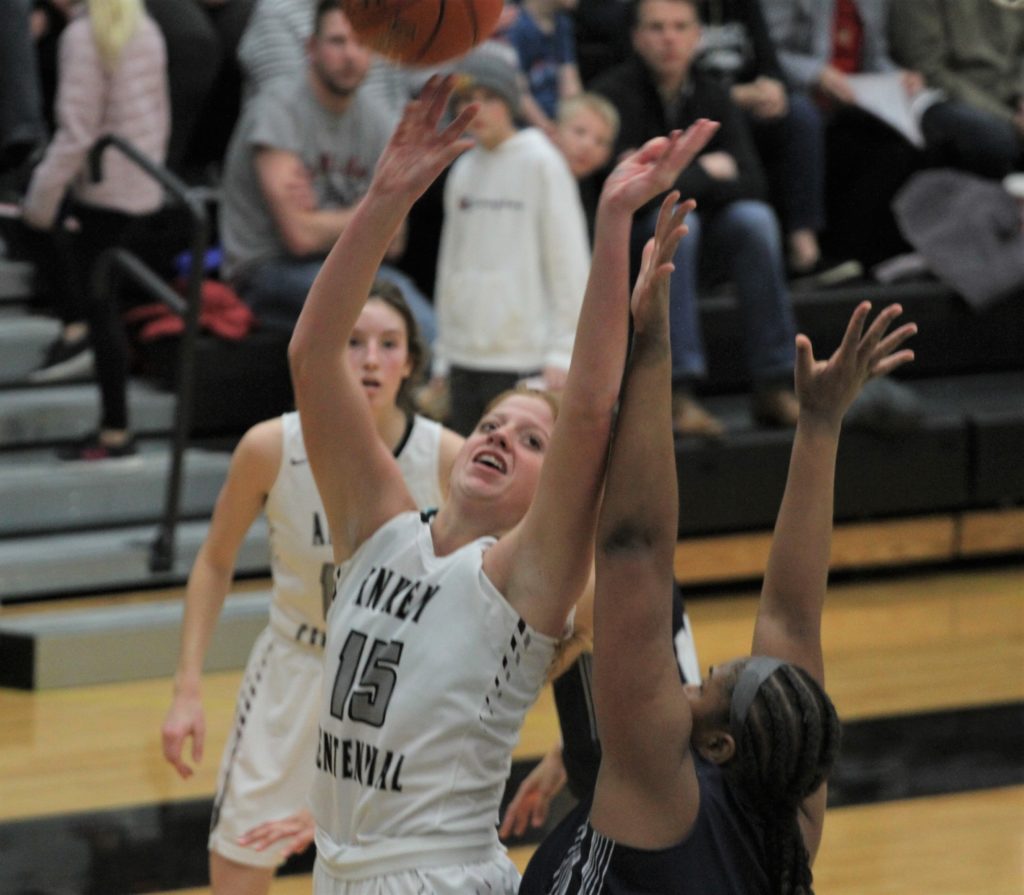 Another reserve, Elle Street, later scored seven points in the second half.
"Our bench was a huge, huge factor," said Centennial coach Scott DeJong. "Bella played great."
The Jaguars scored the final five points of the first half to build a 26-14 advantage. Meg Burns made two free throws after the Roughriders were called for a technical foul with 27 seconds left, then Keahna-Harris added a basket on the ensuing possession.
Roosevelt opened the second half with a 3-pointer by Ke'Ayla Madison, but Centennial then reeled off 20 straight points to take a 46-17 lead. Cleao Murray scored five of her 12 points during the run.
"Our defense has been great. It was at Johnston, too," DeJong said. "It's really starting to come around–it's a difference-maker. It's just that our offense has been sporadic, but it was better tonight."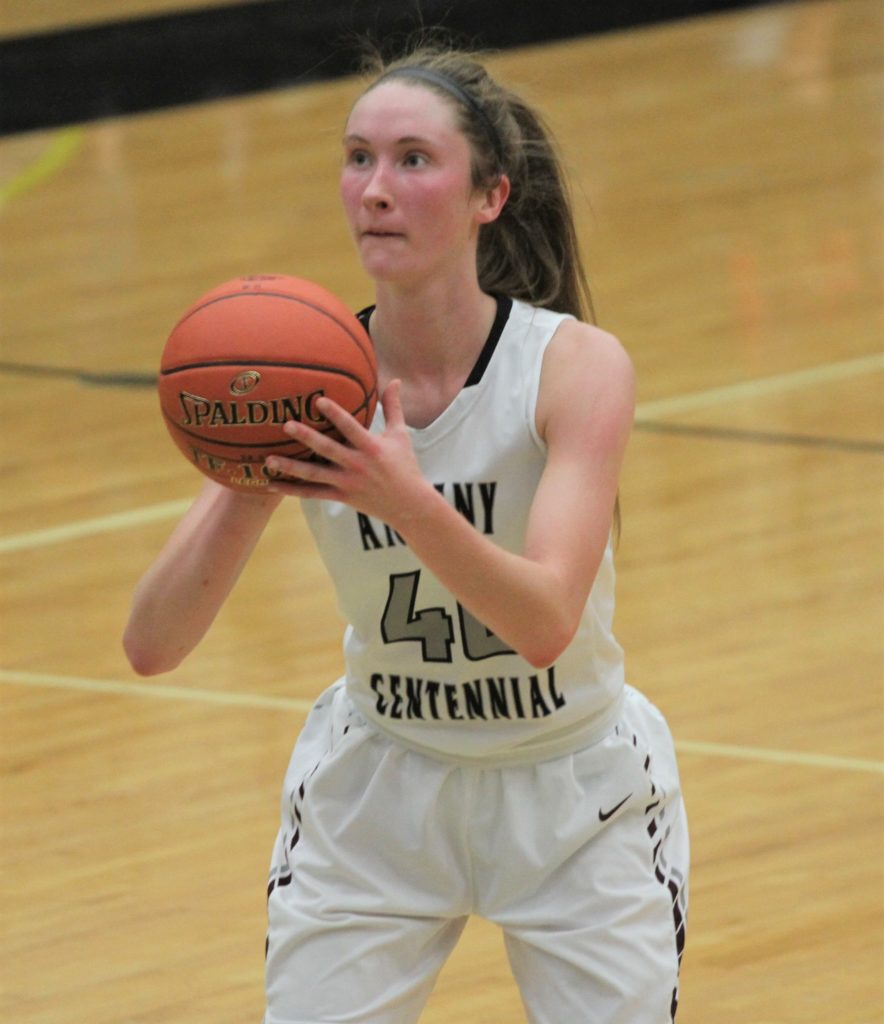 Burns led the Jaguars with 15 points, including a trio of 3-pointers. Keahna-Harris had 14 points on 6-of-9 shooting, most of them from close range as she took advantage of her size.
"All my teammates were telling me that I can take it inside," said Keahna-Harris, who also had five rebounds, six assists and three blocks. "So they were trying to get me the ball, and I just shot it and put it in."
Centennial snapped a two-game losing skid.
"If you look at Roosevelt's schedule, they've played Southeast Polk and Dowling, and they were ahead of Polk in the third quarter," DeJong said. "They also beat Valley, so that was a good team we played. It was good to see us come out on top."
The Jaguars will play a CIML Central Conference game at No. 9 Ames (1-0, 5-2) on Friday.