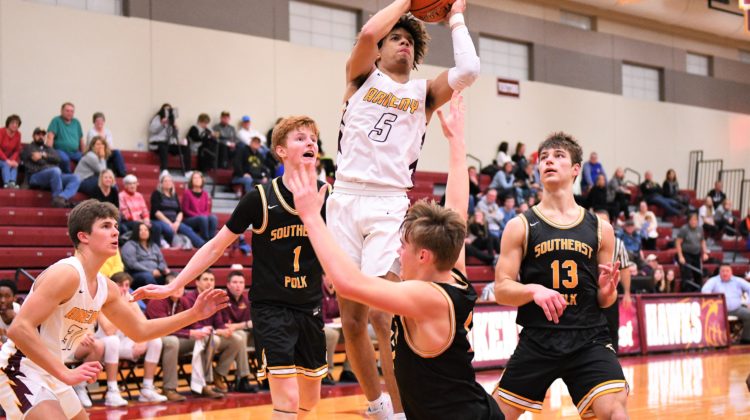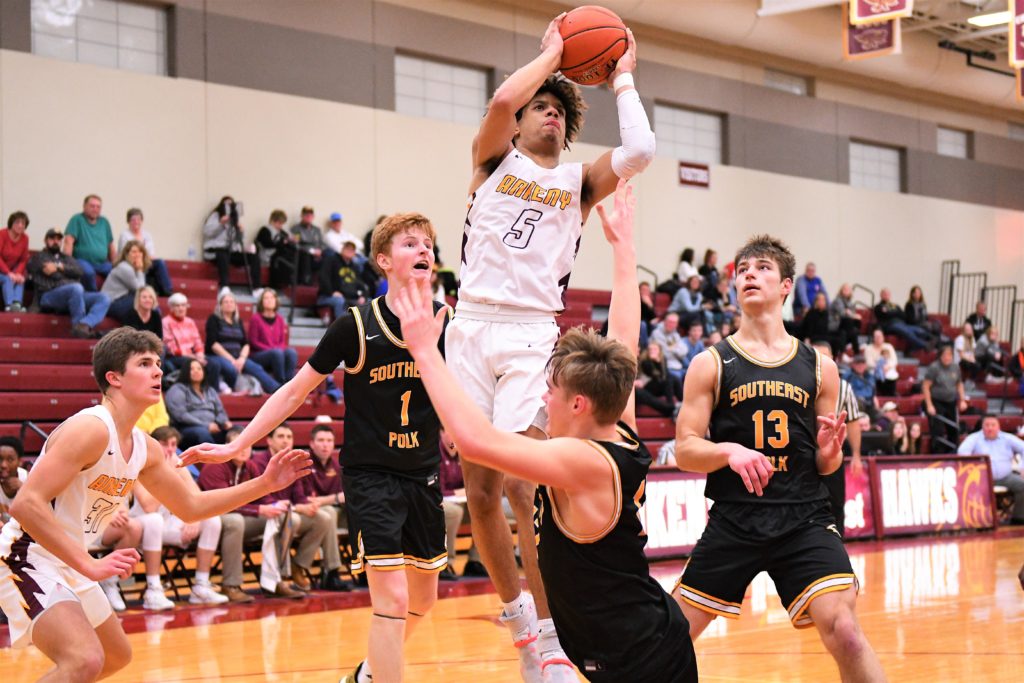 Braxton Bayless watched from the bench as the Ankeny boys' basketball team got off to a 3-1 start this season.
The Hawks' top returning scorer and rebounder sat out the first four games after violating the school's good conduct policy.
"It was real hard and very tough to watch my brothers battle without me," said Bayless.
The senior point guard made his season debut on Tuesday. He picked up right where he left off last year, when he averaged 15.2 points and 5.8 rebounds per game.
Bayless poured in 25 points on 12-of-19 shooting to lead the Hawks to a 75-62 victory over visiting Southeast Polk.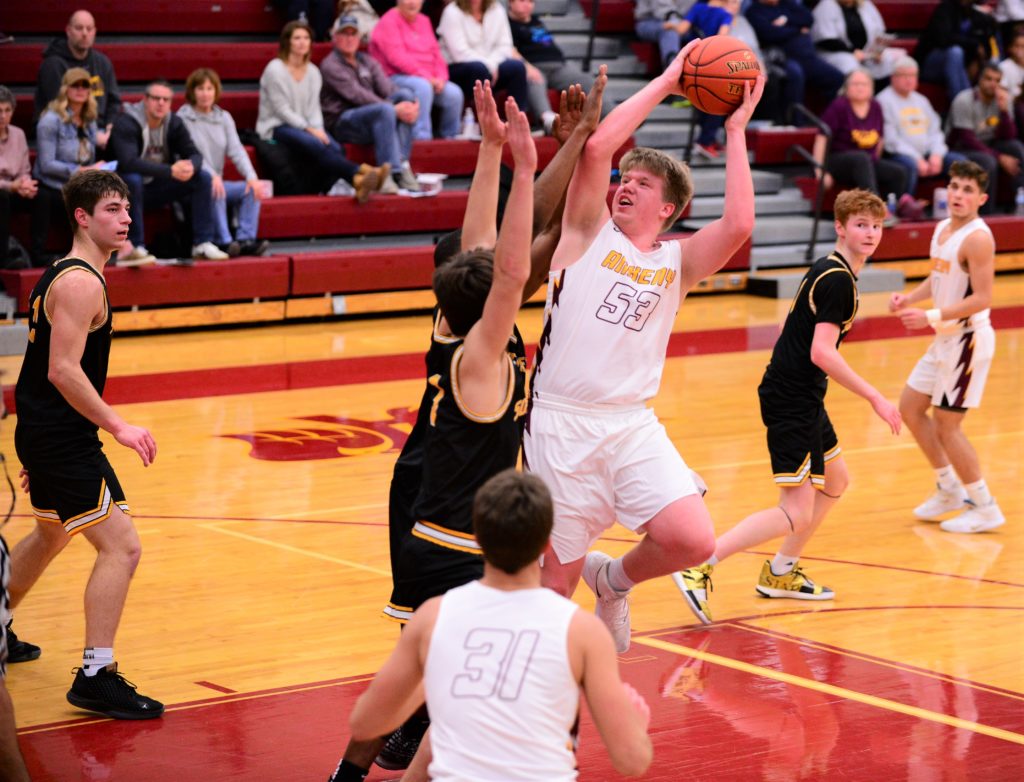 "I was just going to let the game come to me and get in the flow of the game, and it worked," Bayless said. "But at the same time, you always have to come in aggressive."
Bayless didn't just score, either. He grabbed nine rebounds, dished out four assists and had four steals.
"He was very efficient," Ankeny coach Brandt Carlson said. "He passed the ball well to his teammates, rebounded well, and had a great floor game. We definitely were going to throw him out there and play him as much as we can. He's a tough kid, and we're glad to have him back.
"He understood his errors and where he has to move forward in life. We're proud of him and our team," Carlson added.
Nolan Otten tied his career-high with 16 points, including a pair of 3-point goals, and had six rebounds. Jaxon Smith scored 15 points, Jordan Kumm chipped in 10, and Ryan Crandall added eight.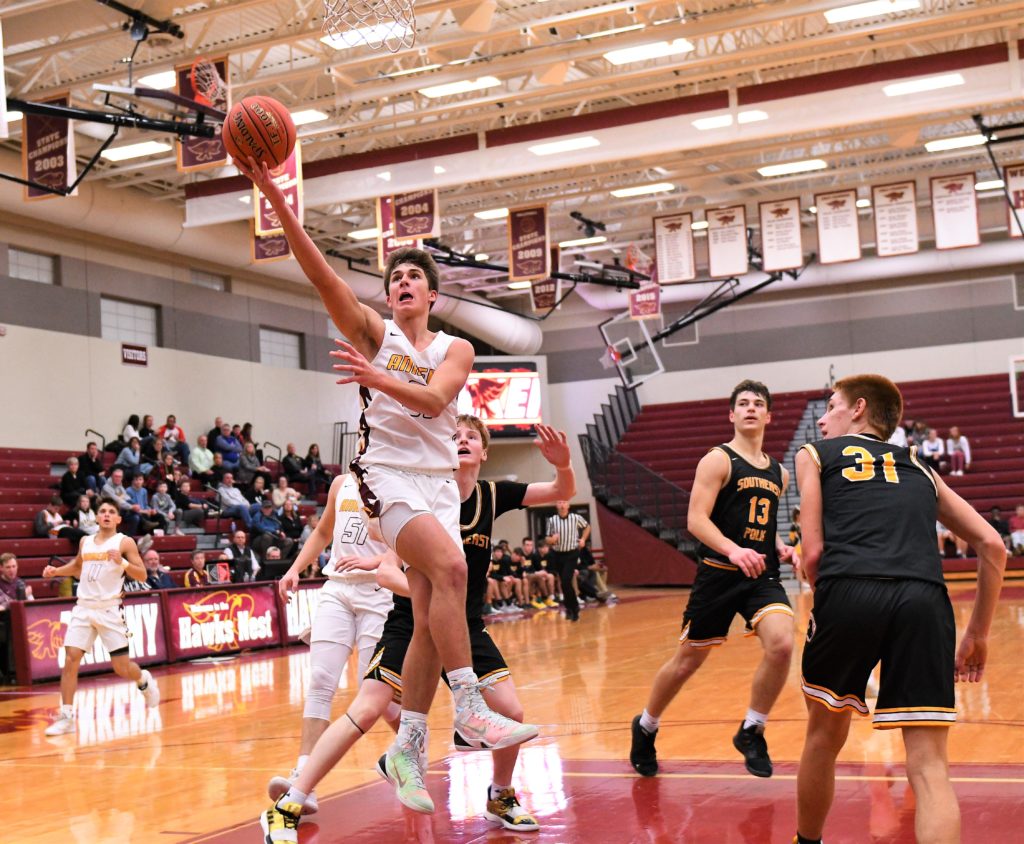 The Hawks (4-1) outscored Southeast Polk in the second quarter, 28-11, to build a 42-23 lead at the break.
"We kind of got things going with our transition game in the second quarter," Carlson said.
The Rams (2-3) then rallied in the second half, pulling within single digits before Ankeny held on for the win.
"I've got to give Southeast Polk a lot of credit," Carlson said. "They shot really well and kind of climbed back into the game. I thought our guys got a little fatigued and made some poor decisions here and there, but I was proud of how we finished the game."
Ankeny will play a CIML Central Conference game at Urbandale (0-1, 4-1) on Friday.