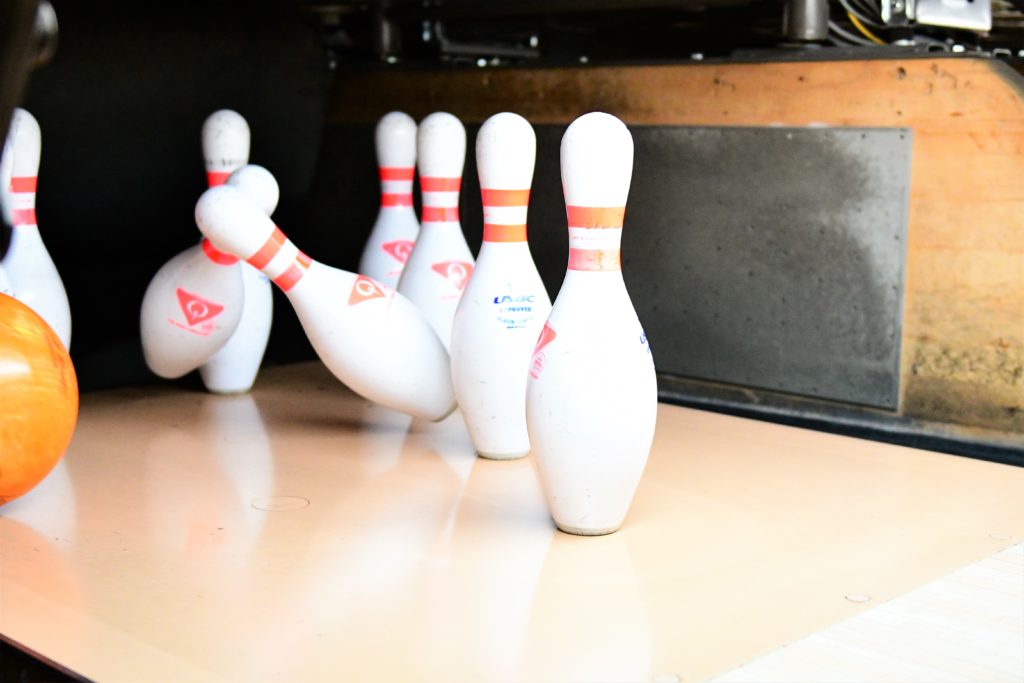 Despite posting season-best scores, the Ankeny bowling teams came up short in their dual meet against Urbandale on Tuesday at Great Escape.
The J-Hawks won the boys' meet by just 20 pins–2,986 to 2,966. They also won the girls' meet by a score of 2,563 to 2,401.
"What a match this was. It was an absolute blast to watch and be a part of," said Ankeny coach Lane Richtsmeier. "The kids bowled the absolute best they have ever bowled this year."
The Ankeny boys' team trailed by 126 pins going into the baker games, then rallied to take the lead.
"We had a 20-pin lead going into the final game and the guys were feeling it," Richtsmeier said. "Then in the sixth frame we threw a great shot and were rewarded with a 7-10 split. I'd take that shot seven days a week and twice on Sundays. But that split killed our momentum."
Ankeny ended up with a 182, the lowest score of its five baker games. Urbandale finished with a 224 to pull out the narrow victory.
Brandon Schumacher bowled a season-high 490 series to lead the Hawks. He had back-to-back games of 255 and 235.
Blake Schumacher had a 418 total, Gage Payton rolled a 409, Chris Winters had a 346, Alex Gates bowled a 314, and Aidan Doruska had a 296.
Alexa Bowers led the Ankeny girls' squad with a career-high 396 series. She bowled a 210 in her second game.
Isabel Tetmeyer had a 351 total, Emma Harris bowled a 317, Cynthia Angran rolled a 265, Beth Scoular had a 224, and Lynn Cronk added a 223.
The Hawkettes dropped to 1-1 in the CIML Central Conference and 2-3 overall. The Hawks' records fell to 0-2 and 1-4.
"It was a heartbreaker," Richtsmeier said. "All of them bowled so well and I am super proud of them, and even though the pins didn't fall in our favor, that's not going to stop us. We'll keep working hard and improving.
"All we can do is throw great shots and hope they all fall down," he added.
The Ankeny teams will now be off for the holiday break. They'll return to action on Jan. 2, when they'll face Southeast Polk at Great Escape.