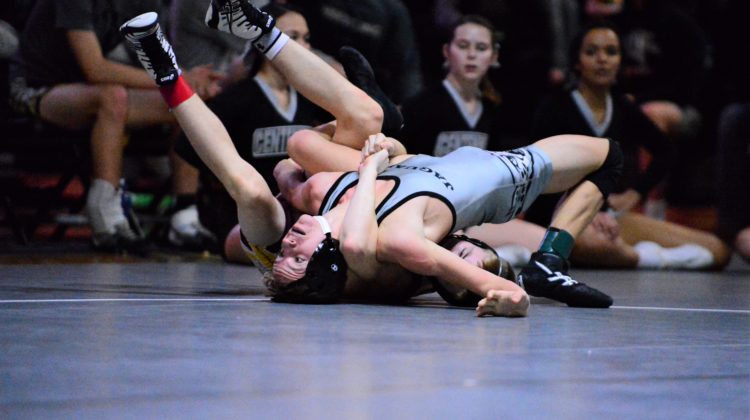 Thursday's wrestling showdown between fifth-ranked Ankeny Centennial and No. 8 Ankeny will likely be decided by the outcome of several toss-up matches.
The crosstown rivals will meet for their annual clash at 7:30 p.m. at Ankeny High School. Centennial brings a 6-1 record into the CIML Central Conference opener, while Ankeny has a 2-1 mark.
"Both teams match up well with each other," said Centennial coach Jay Groth. "It's going to be a battle, and it's turned into a pretty good rivalry for both schools. I'm excited about the meet."
Centennial leads the all-time series 6-1, which includes a victory in the Dave Ewing Duals at Ankeny two years ago. The Jaguars posted a 48-25 win in last year's meeting.
Ankeny's lone victory over Centennial came in the 2016-17 season, when the Hawks posted a 28-26 triumph. Current senior Sam Kallem, who is ranked fourth at 145 pounds, was a freshman on that squad.
"I'm really fired up. I can't wait," Kallem said Wednesday on the Ankeny Fanatic weekly podcast. "Ever since my freshman year, I've wanted to beat them (again). This would just be a great way to go out my senior year."
Here is how the two teams could match up, based on the lineups they have been using thus far:
Centennial vs. Ankeny
106 Wiener vs. Davis
113 Janssen vs. T. Anderson
120 Bresson vs. Cox
126 Helmkamp vs. J. Anderson
132 Talmadge vs. Faeth
138 Bennett vs. Rathjen
145 Cuppy vs. Kallem
152 Monroe vs. Kolthoff
160 Cahill vs. Rose
170 Neils vs. Bennethum
182 Vernon vs. Pomrenke
195 Frazier vs. Schwiete
220 Wells vs. Bales
285 Parlee vs. Kingston
Centennial would likely be favored to win five of those matches, while Ankeny would have the edge at three of the weights. Bonus points, as well as the outcome of the six swing matches, will determine the winner.
"We're really looking forward to it," said Ankeny coach Jack Wignall. "We're really excited about it as a team and as a coaching staff."