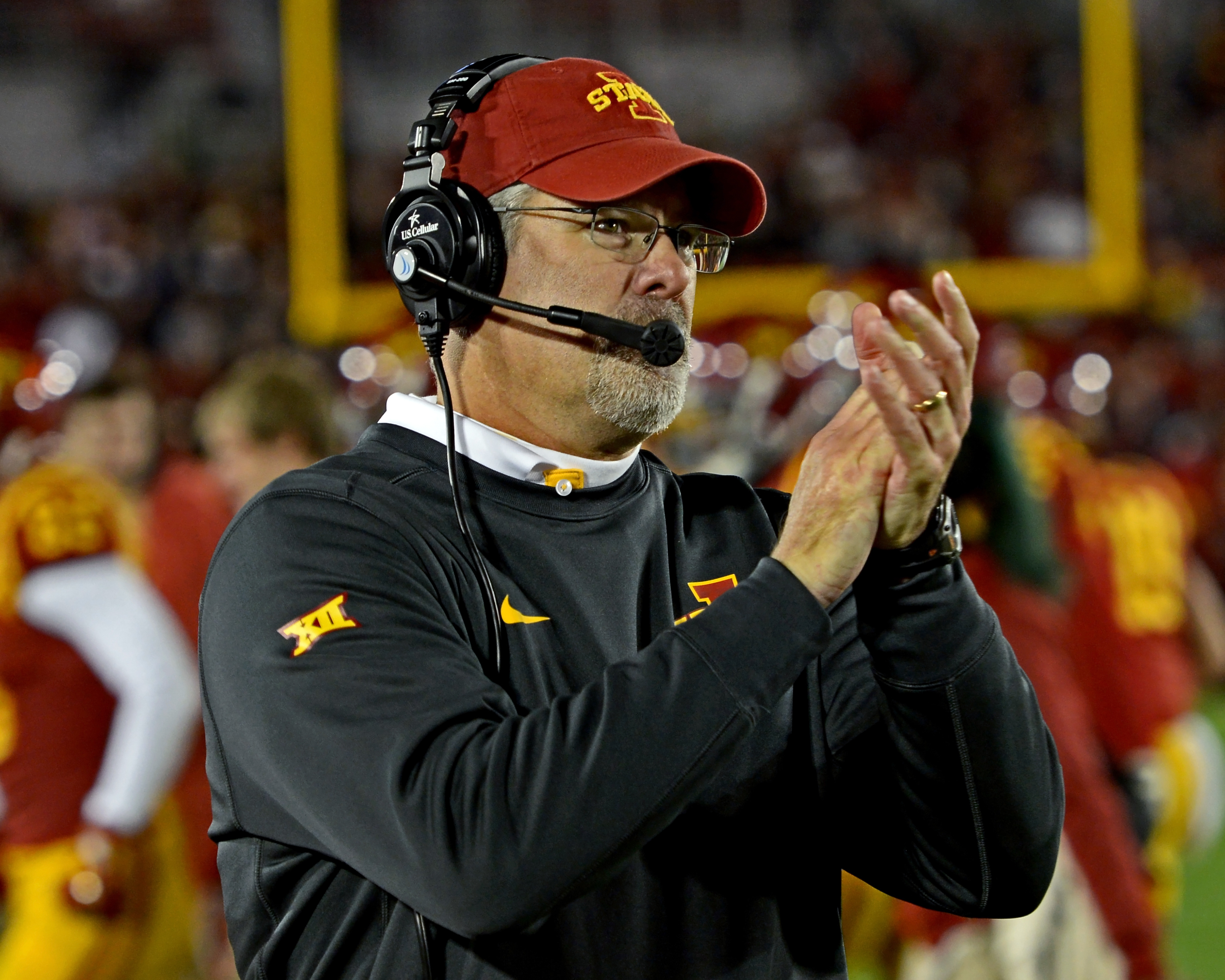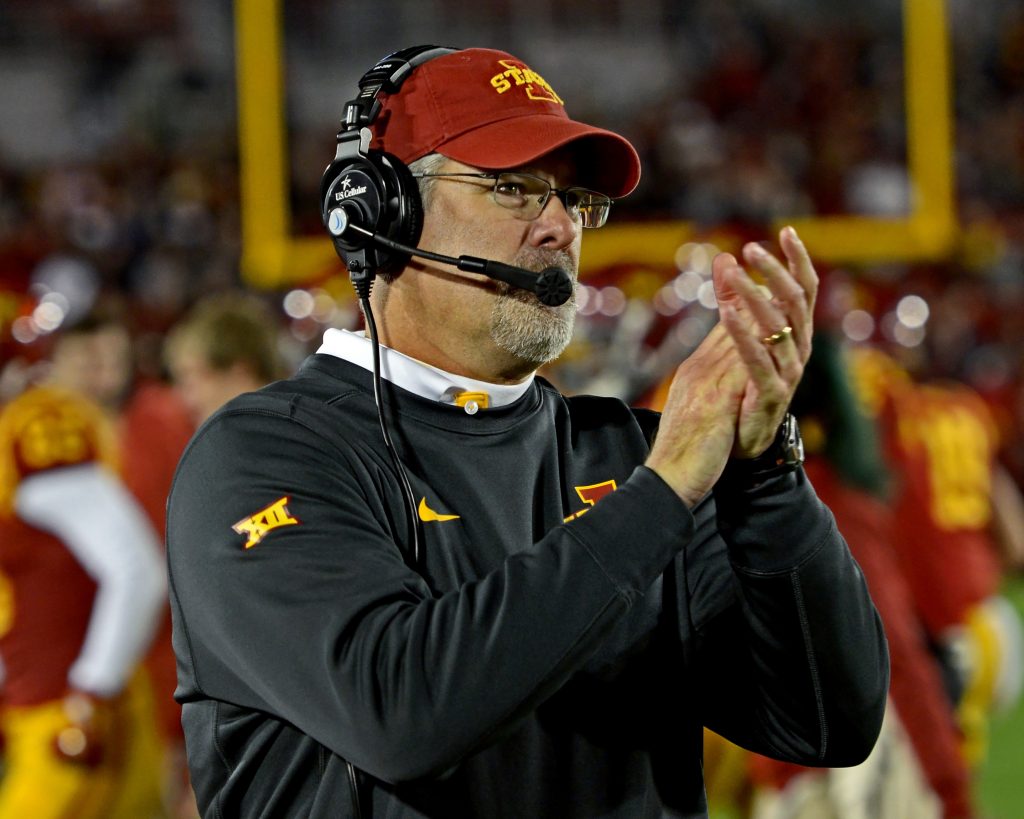 Former Iowa State head football coach Paul Rhoads has been named the defensive coordinator at the University of Arizona.
Rhoads, an Ankeny native, spent the last two seasons on the staff of UCLA coach Chip Kelly. He coached the Bruins' defensive backs.
Rhoads served as the Cyclones' head coach from 2009-15. He then spent two seasons at Arkansas as the defensive backs coach under Bret Bielema, then moved on to UCLA when Bielema was fired.
Rhoads has some previous ties to Arizona head coach Kevin Sumlin. When Rhoads was a candidate for the Pittsburgh head coaching job, he was going to hire Sumlin as his offensive coordinator.
Sumlin was also at Texas A & M when Rhoads was coaching at SEC rival Arkansas. Both coaches then moved on to the Pac 12 at the same time–Kelly hired Rhoads before the 2018 season while Sumlin landed the Arizona job.