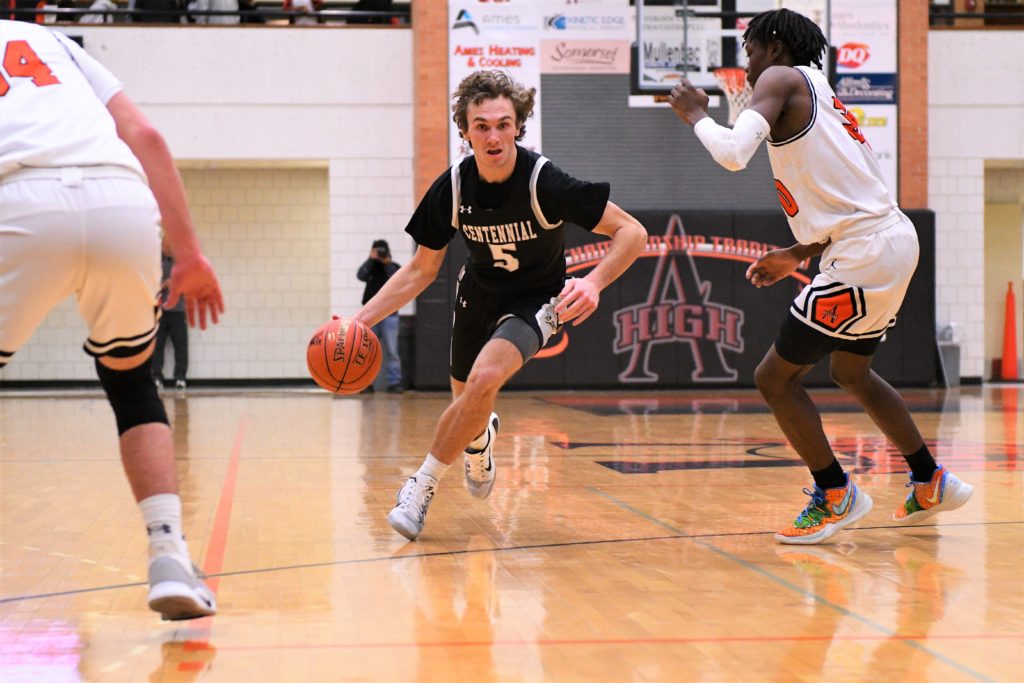 The Ankeny Centennial and Dowling Catholic boys' basketball teams both picked up a second road victory in CIML Central Conference play on Friday, setting up a showdown for first place when the two teams collide on Jan. 3 at Dowling.
The Jaguars remained unbeaten with a 63-39 victory at Ames. The Maroons, meanwhile, posted a 54-38 triumph at Johnston for their fifth consecutive win.
In girls' play, fourth-ranked Johnston used a 29-point fourth quarter to rally past No. 3 Dowling, 72-70. Kendall Nead scored 24 points and Maya McDermott dished out 10 assists for the Dragons, who got a steal and layup from freshman Molly Noelck at the buzzer to move into sole possession of first place in the conference with No. 8 Ames' loss to No. 13 Centennial.
Here are the current Central Conference standings:
GIRLS
Johnston 2-0 7-1
Urbandale 1-1 7-1
Dowling Catholic 1-1 6-2
Ames 1-1 5-3
Ankeny Centennial 1-1 4-3
Ankeny 0-2 4-4
Friday's scores
Ankeny Centennial 50, Ames 32
Johnston 72, Dowling Catholic 70
Urbandale 65, Ankeny 50
Jan. 3 games
Ames at Ankeny
Ankeny Centennial at Dowling Catholic
Urbandale at Johnston
Jan. 4 games
Ankeny Centennial at Fort Dodge
Council Bluffs Jefferson at Urbandale
Dowling Catholic vs. Benet Academy (Ill.)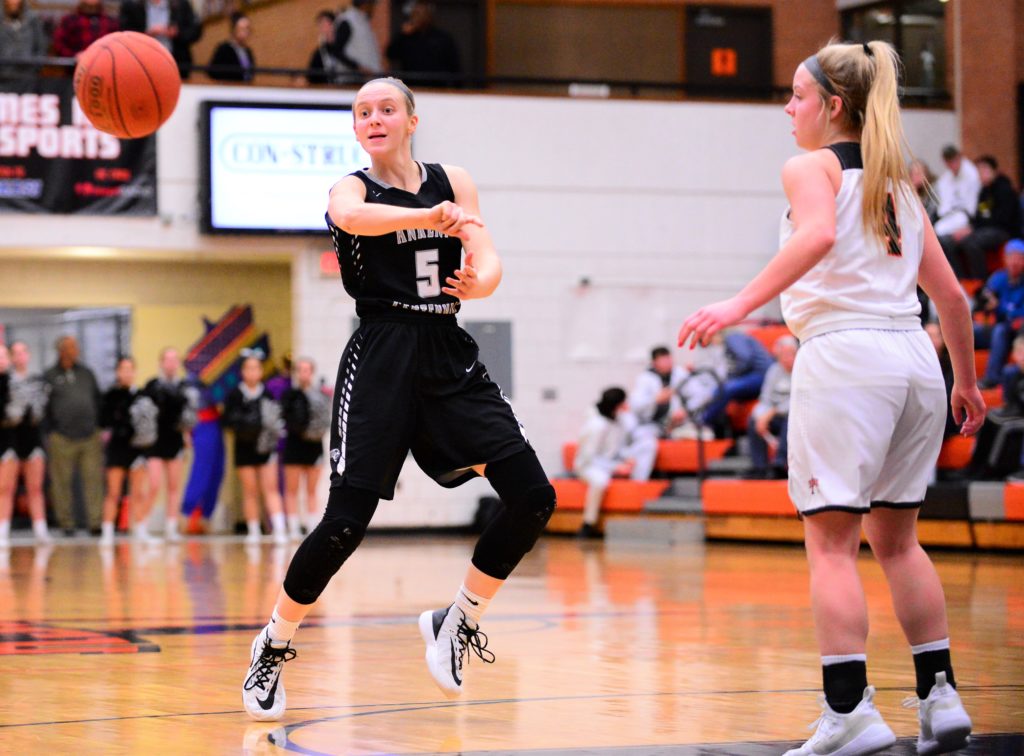 BOYS
Ankeny Centennial 2-0 6-0
Dowling Catholic 2-0 5-1
Ankeny 1-1 5-1
Ames 1-1 4-3
Urbandale 0-2 4-2
Johnston 0-2 3-3
Friday's scores
Ankeny 64, Urbandale 50
Ankeny Centennial 63, Ames 39
Dowling Catholic 54, Johnston 38
Jan. 3 games
Ames at Ankeny
Ankeny Centennial at Dowling Catholic
Urbandale at Johnston
Jan. 4 games
Council Bluffs Jefferson at Urbandale
Johnston at Davenport Central
Sioux City North at Ankeny Centennial