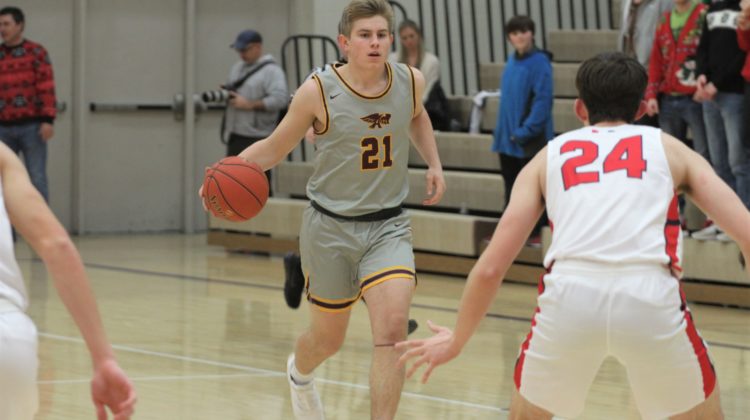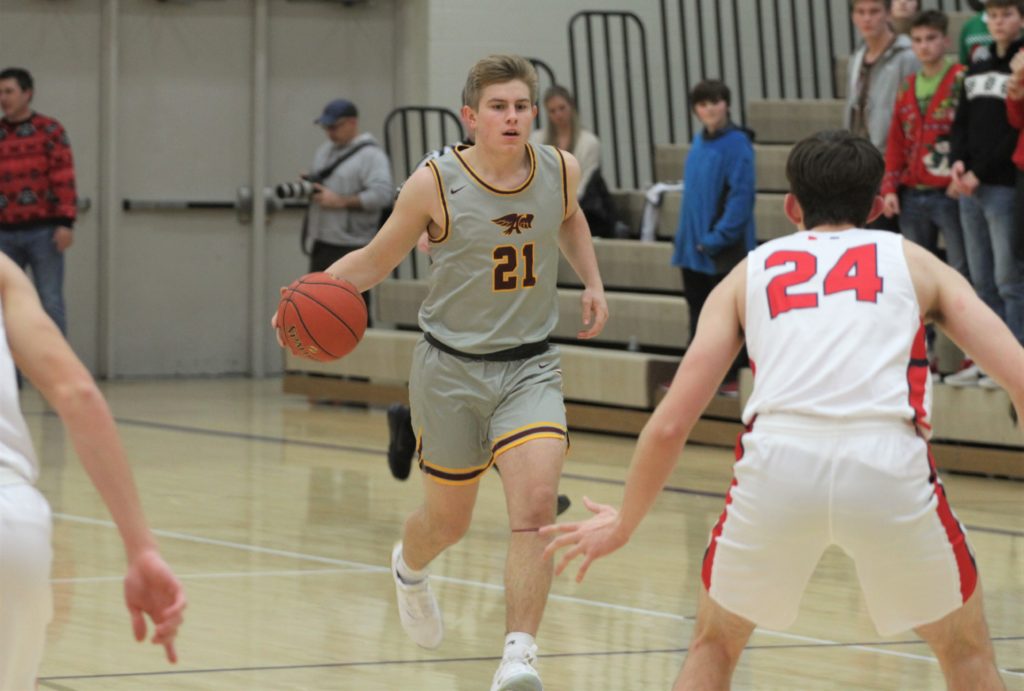 Friday's game wasn't about the X's and the O's for the Ankeny boys' basketball team.
It had more to do with effort and teamwork.
"That game was really about us competing as a team," senior guard Jaxon Smith said after the Hawks posted a 64-50 victory at Urbandale. "Just getting everyone involved, and it was fun playing with everybody."
Braxton Bayless scored 23 points while Smith added 16, including 10 in the fourth quarter, as Ankeny improved to 1-1 in the CIML Central Conference and 5-1 overall. The J-Hawks' records dropped to 0-2 and 4-2.
"It was fun to win on the road," said Ankeny coach Brandt Carlson. "I liked how disciplined our team was. We made some shots in the second half to kind of extend (the lead). We haven't played well at Urbandale in awhile, so that was good."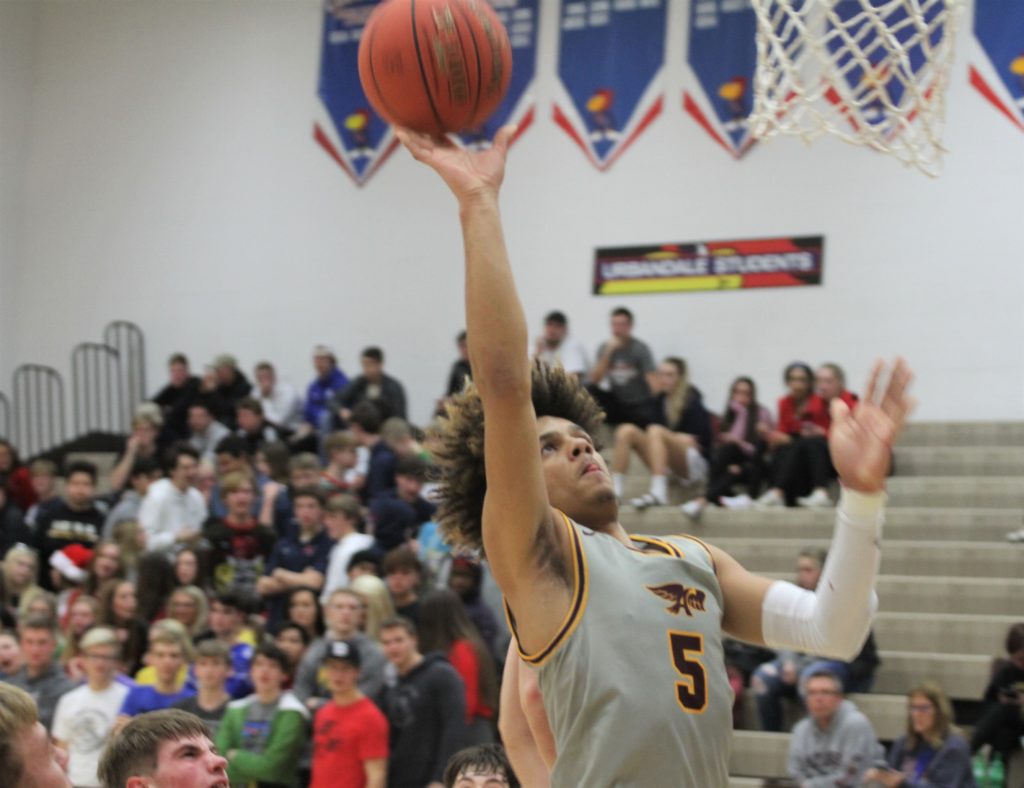 Ankeny held a 24-21 lead at halftime after suffering a long scoring drought in the second quarter. Bayless had 11 points at the break, but his teammates combined for just four baskets in the first half.
"Coach Carlson was getting on us about shot selection," Smith said. "So we've just been buying into what he's been telling us and moving the ball, running his sets and it got us points in the end."
The Hawks used a 19-point third quarter to build a 43-32 advantage. Nolan Otten opened the period with a 3-point goal, then had another one to close out the quarter.
Meanwhile, Ankeny's defense turned up the pressure, forcing the J-Hawks into some turnovers or long possessions.
"They're a patient team, but we just tried a little bit different wrinkle with our defense on where we wanted them to go, and they didn't like it very much," Carlson said. "I also think getting our guys more full-court was helpful. We were a little concerned about fouling them like we did in years past with our press, so we tried to back off a little bit. That was much better to get up and compete, speed them up a little bit and it got us some fast-break points and kind of opened things up."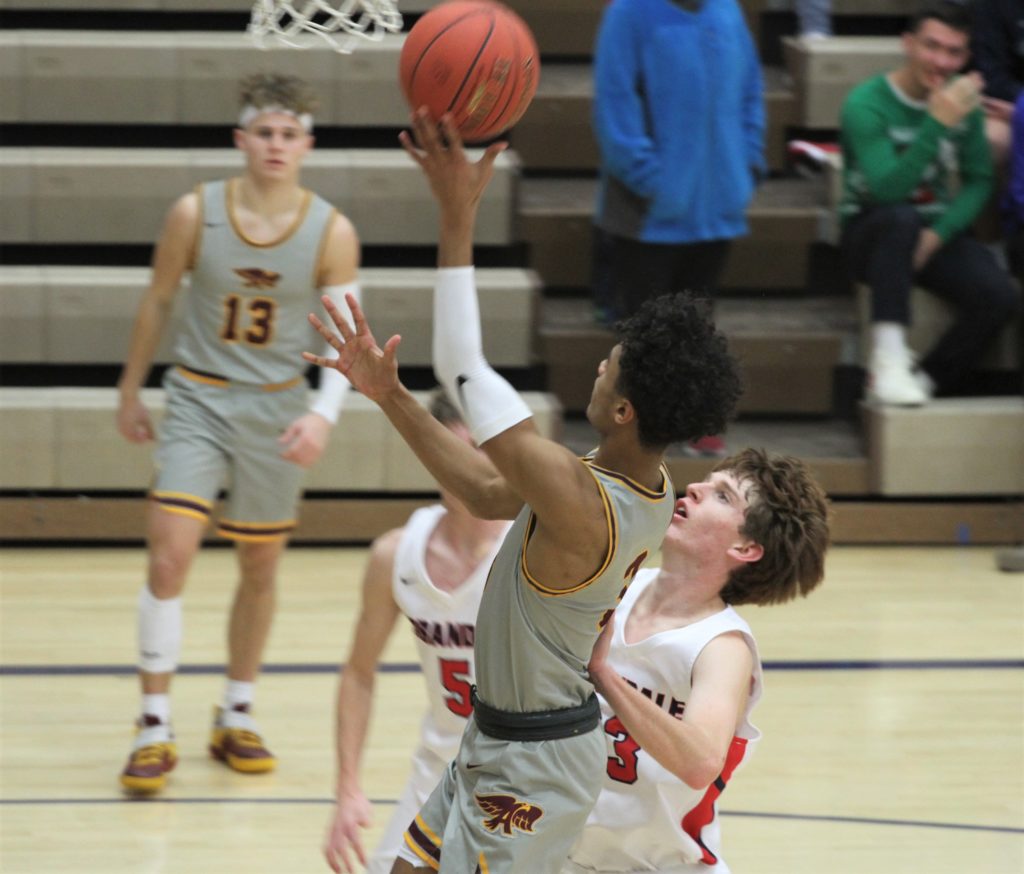 Smith had a pair of 3-pointers as Ankeny continued to pull away in the fourth quarter. The Hawks took their biggest lead, 55-36, on a basket by Bayless midway through the period.
Many of Ankeny's points followed a stop at the defensive end of the court.
"I feel like our team just really loves defense," Smith said. "We love making them take bad shots, getting steals and getting out and running."
Ankeny will now be off for the holiday break. The Hawks will host Ames on Jan. 3.