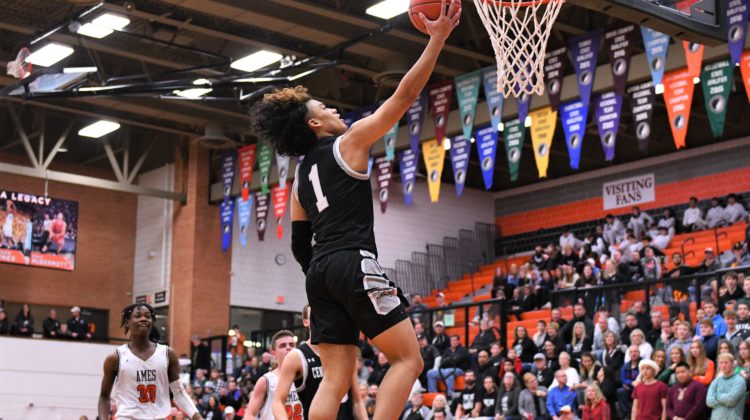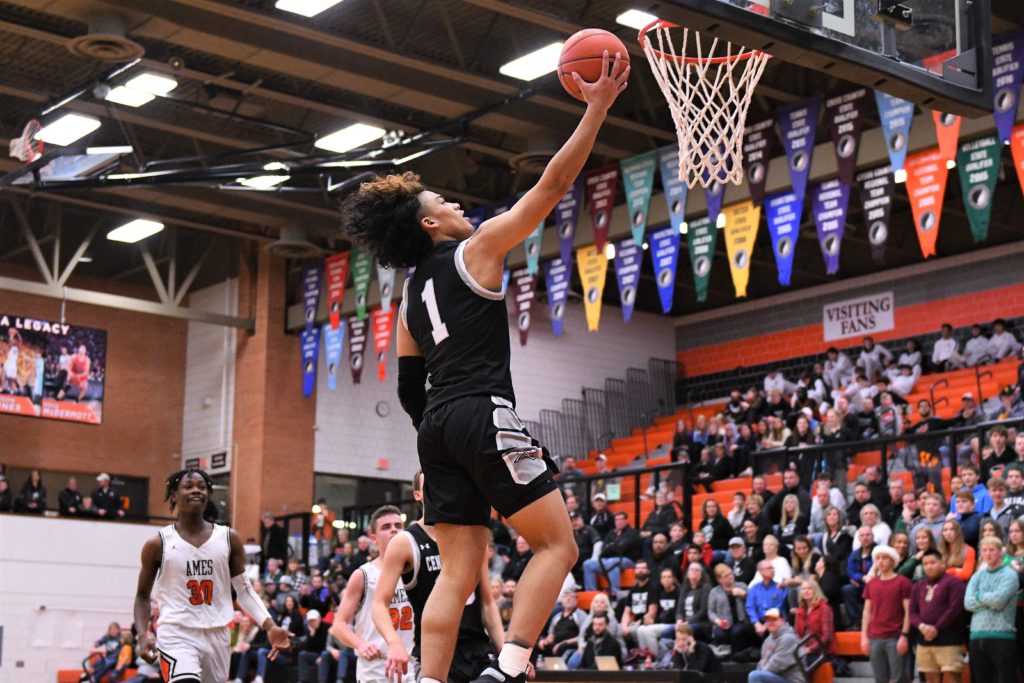 Ankeny Centennial boys' basketball coach Bob Fontana wasn't sure what to expect when former Ankeny player Jaron Crews transferred across town in the offseason.
As a sophomore at Ankeny last year, Crews averaged 7.0 points per game. But he also shot 37.5 percent from 3-point range, which was one of the Jaguars' glaring weaknesses a year ago.
"I knew his abilities, but when you looked at his statistics, I didn't know how much we'd get out of him," Fontana said. "But he's been easy to coach, and he just keeps getting better and better."
Crews led the unbeaten Jaguars to another impressive victory on Friday. He went 6-for-7 from behind the arc and scored 24 points as Centennial rolled to a 63-39 win at Ames.
Crews dished out five assists and had two steals while committing no turnovers. He also helped hold Ames' leading scorer, Keyshaun Brooks, to just five points–12 below his average.
"Defensively, Jaron's been really good," Fontana said. "I think he's also getting better at understanding the flow of the game. Obviously, he's been a nice addition."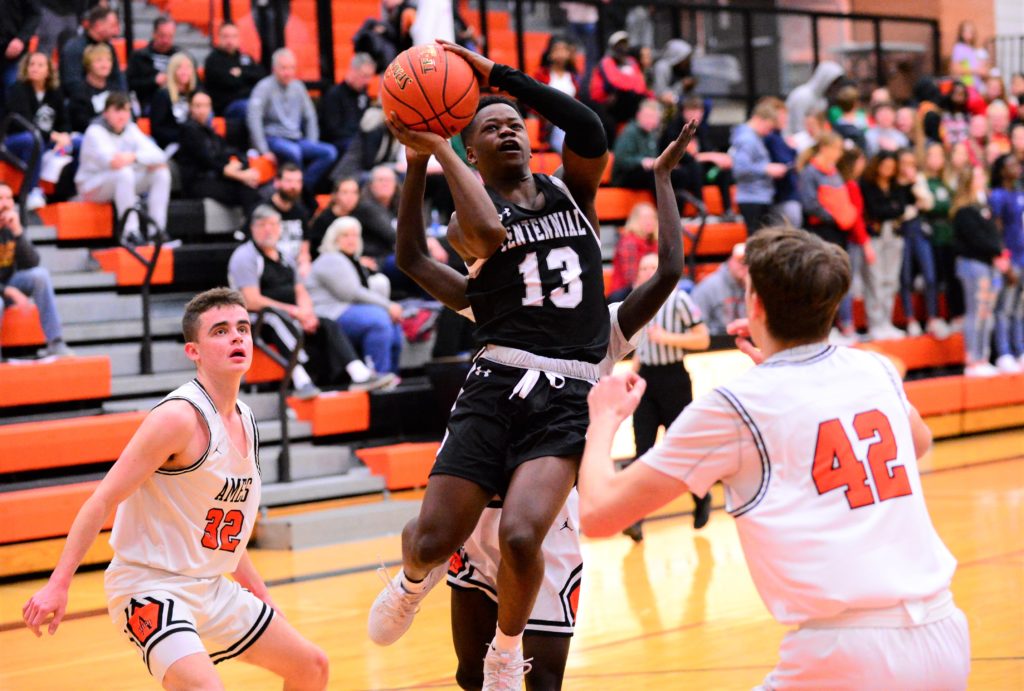 Crews is now averaging 16.5 points per game for a Centennial team that improved to 2-0 in the CIML Central Conference and 6-0 overall. He is shooting 37.5 percent from 3-point range (15-of-40), matching his numbers from a year ago.
Friday's win was the Jaguars' fourth on the road. They previously won at Southeast Polk, Valley and Johnston.
"Everybody wants to be 6-0 going into the (holiday) break," Fontana said. "But when you play four of your first six on the road, you don't expect to be. So we're really happy to be where we are."
Centennial was far from a one-man show on Friday. Preston Kelling had a double-double with 11 points and 10 rebounds, going 3-for-5 from behind the arc.
Kelling also provided the highlight of the night on defense.
"He just had a monster block," Fontana said.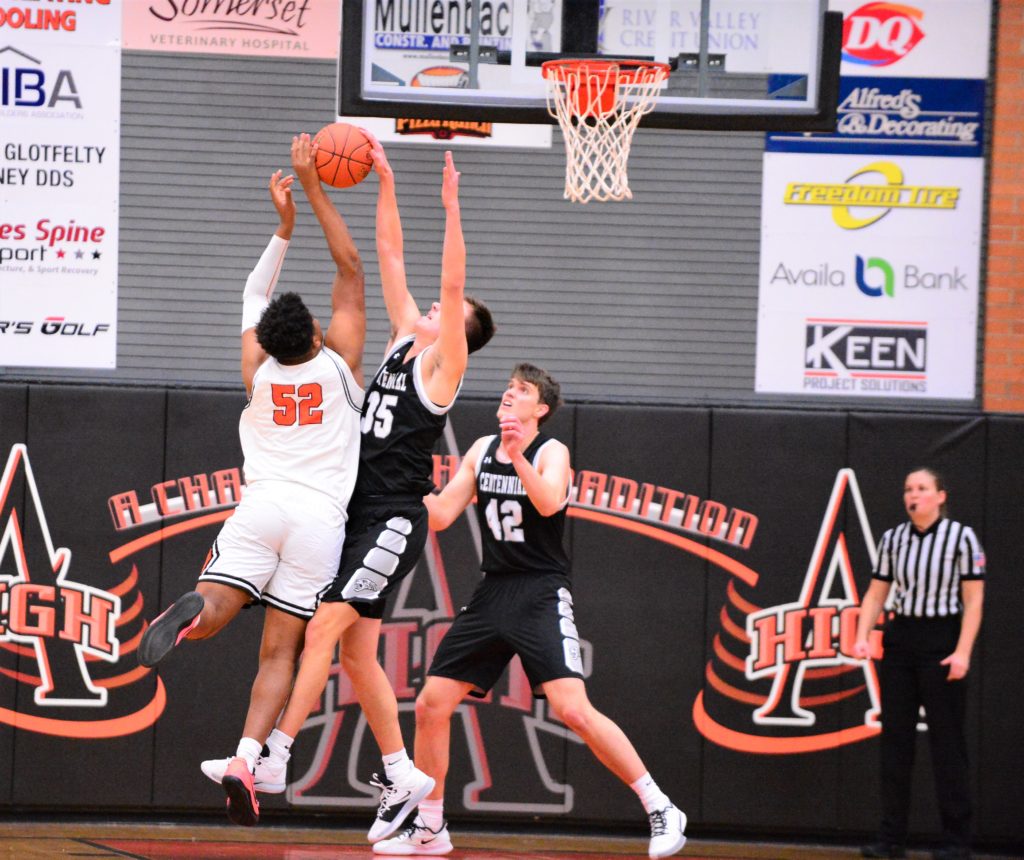 Cody McCullough almost had a double-double as well, finishing with nine points and 11 rebounds. He also had four blocks.
Colin McAleer went 2-for-3 from behind the arc for the Jaguars, who finished 12-of-20 as a team. The Little Cyclones dropped to 1-1 in the league and 4-3 overall.
"We got off to a little bit of a slow start, but we had a really good second quarter at both ends of the floor," Fontana said. "We played great team defense, rebounded well and got some transition looks–both inside and out. When you outscore them 21-5 on their floor, that's big for us.
"Then we scored seven points on the first three possessions of the second half, and before you know it we're up by 34 after three quarters. We only had one turnover in the middle two quarters, and we just did a lot of good things," he added.
Centennial will now be off until Jan. 3, when the Jaguars play at Dowling Catholic in a showdown for the Central Conference lead.