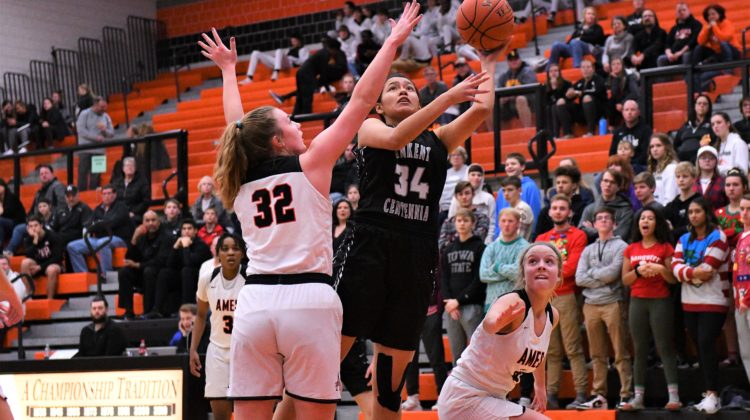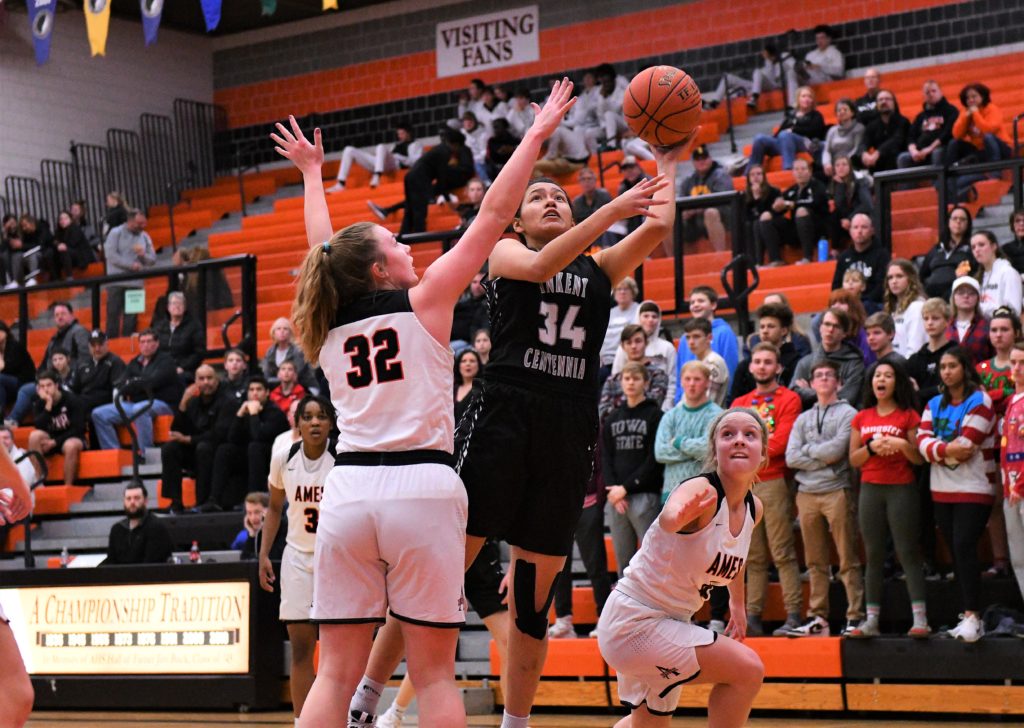 There are a number of things in the world that you can just count on.
The sun will rise every morning. Then it will go down at night.
And the Ankeny Centennial girls' basketball team will continue to play stifling defense.
The 13th-ranked Jaguars allowed just 19 points through the first three quarters and posted a 50-32 victory at No. 8 Ames on Friday, snapping the Little Cyclones' four-game winning streak.
"We beat a top-10 team on the road," said Centennial coach Scott DeJong. "It was another good defensive effort–they had 10 points at halftime. We're starting to put it together a little bit hopefully."
Centennial improved to 1-1 in the CIML Central Conference and 4-3 overall. Ames' records dropped to 1-1 and 5-3.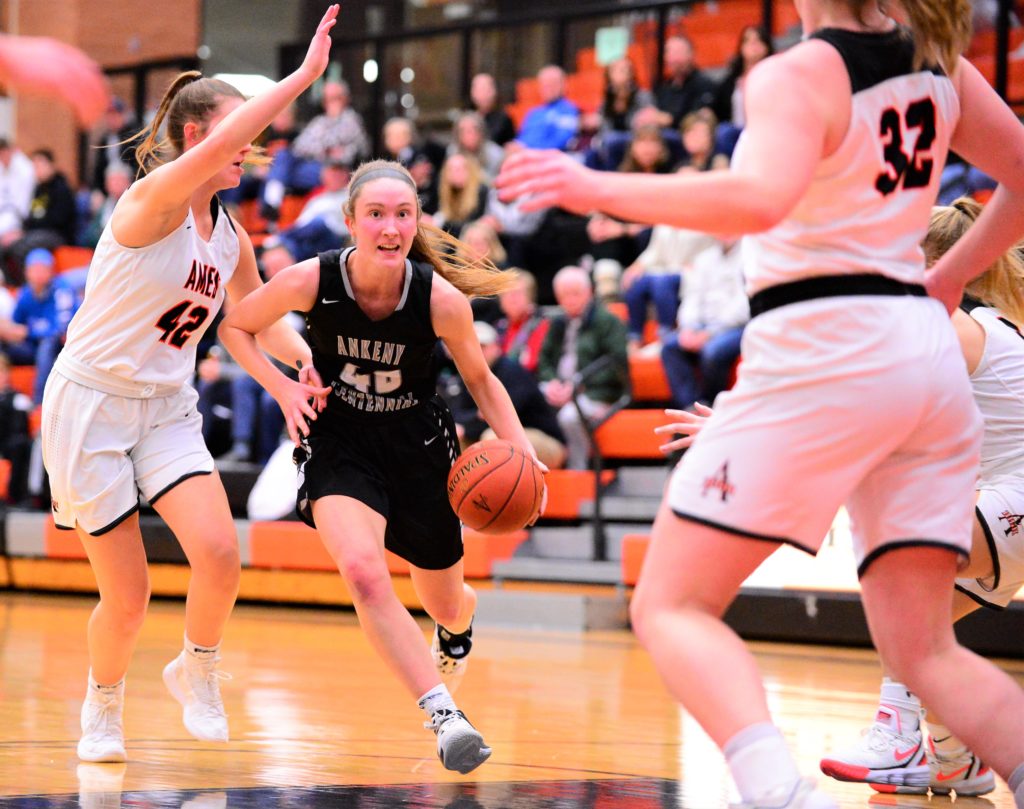 The Little Cyclones entered the game averaging 58 points and were coming off an 83-26 win over Des Moines Lincoln on Tuesday.
"I wasn't surprised by it," DeJong said. "We've been a pretty good defensive team; we've just turned the ball over. I thought we were a good shooting team. We haven't shown it, but I think we were 8-for-14 on (3-pointers) tonight. We had three people make 3s and Alex(andria Keahna-Harris) inside going to work. That balance really helps."
Keahna-Harris tied her career-high with 16 points and also grabbed eight rebounds to lead the Jaguars. Her production, along with Centennial's prolific outside shooting, quickly turned the game into a rout.
Taylor Runchey had a season-high 10 points, going 3-for-3 from behind the arc. Meg Burns and Cleao Murray each went 2-for-3 from 3-point range, scored eight points and had four assists.
Ames actually jumped out to an early 6-1 lead before the Little Cyclones went scoreless for more than 11 minutes.
"Their energy was better than ours," Ames coach Joel Sullivan told the Ames Tribune. "We worked really hard on offense to take bad shots, and then we didn't play really hard on defense. And you can't do that."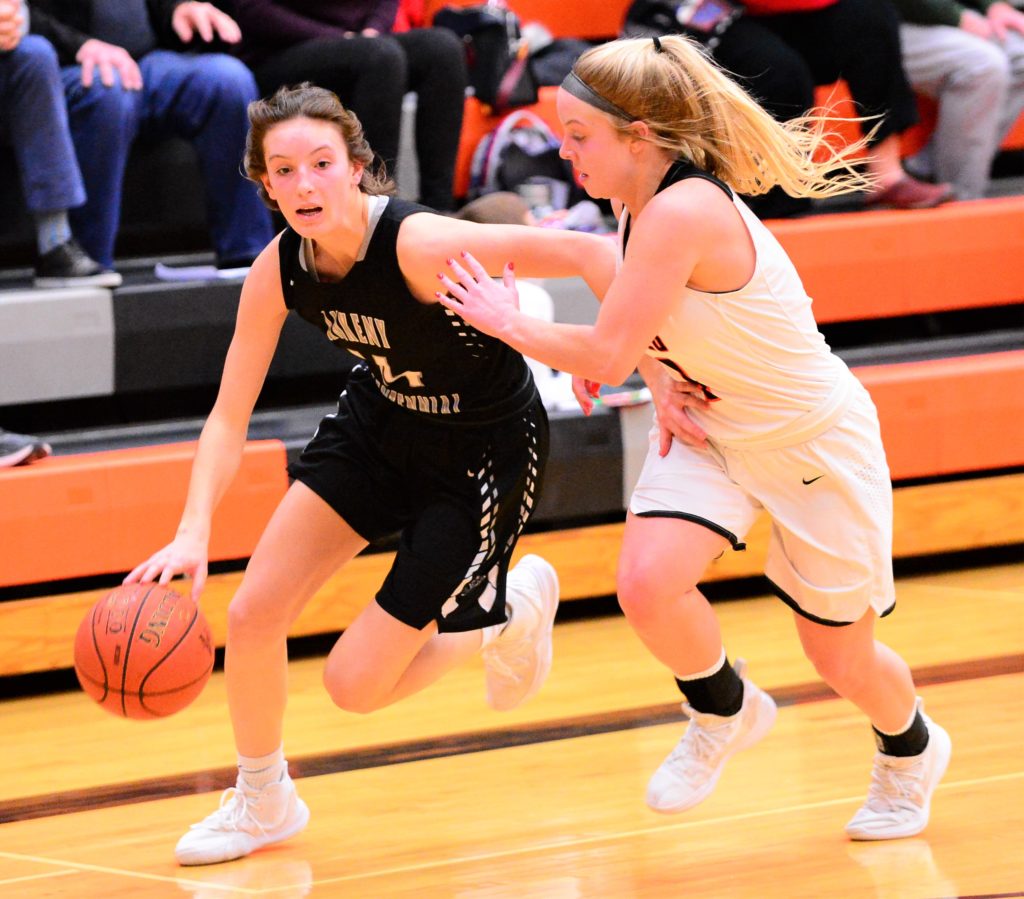 Ames' leading scorers, Ashley Iiams and Caroline Waite, entered the game averaging a combined 35 points. They were held to 14 and nine, respectively.
"Taylor and Elle (Street) both did a really great job on (Waite), and we were able to help out a little bit," DeJong said. "It was a great team defensive effort."
The Jaguars allow just 35 points per game, the best in Class 5A.
"I think they were just guarding us hard and face-guarding," Waite told the Ames Tribune. "We were having trouble getting out of it and moving off the ball. Their defense was tough, but I think we can get by it next time."
Centennial will now have two weeks to prepare for its next game. The Jaguars will play at No. 3 Dowling Catholic on Jan. 3.
"It's great to go (into the break) on a good feeling," DeJong said. "We maybe had a couple games we coulda shoulda won, but we're improving. We're growing and getting better, and that's what we want. Traditionally, we've made some strides over the holidays and into the new year, so hopefully this group can do the same thing."