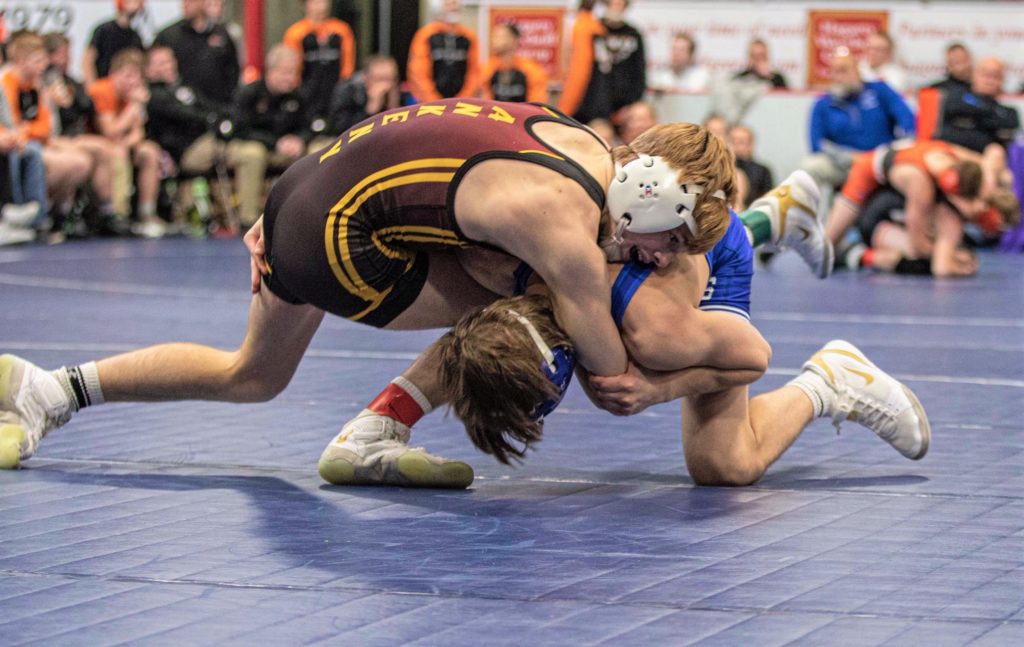 The Ankeny wrestling team came away from the Battle of Waterloo last weekend with a 4-2 record.
More importantly, the prestigious two-day tournament challenged the fifth-ranked Hawks.
"We do something similar at Independence (with the Cliff Keen Invitational), and there's another tournament that is like that and that's the state tournament," said Ankeny coach Jack Wignall, whose team is now 6-4 on the season. "So that's why we do it. We want to wrestle in situations that are difficult, because that will help prepare us for the district and state tournaments."
Ankeny posted a 2-1 mark on Friday to place third in Pool D. The Hawks opened the tournament with a 60-15 victory over Clear Lake before losing to North Scott, 50-20, in the semifinals.
Ankeny then defeated Crestwood, 38-29, in the third-place match. That dual was highlighted by a showdown of top-ranked wrestlers at 113 pounds, where Trever Anderson avenged his only loss of the season with a 7-6 decision over Crestwood's Carter Fousek.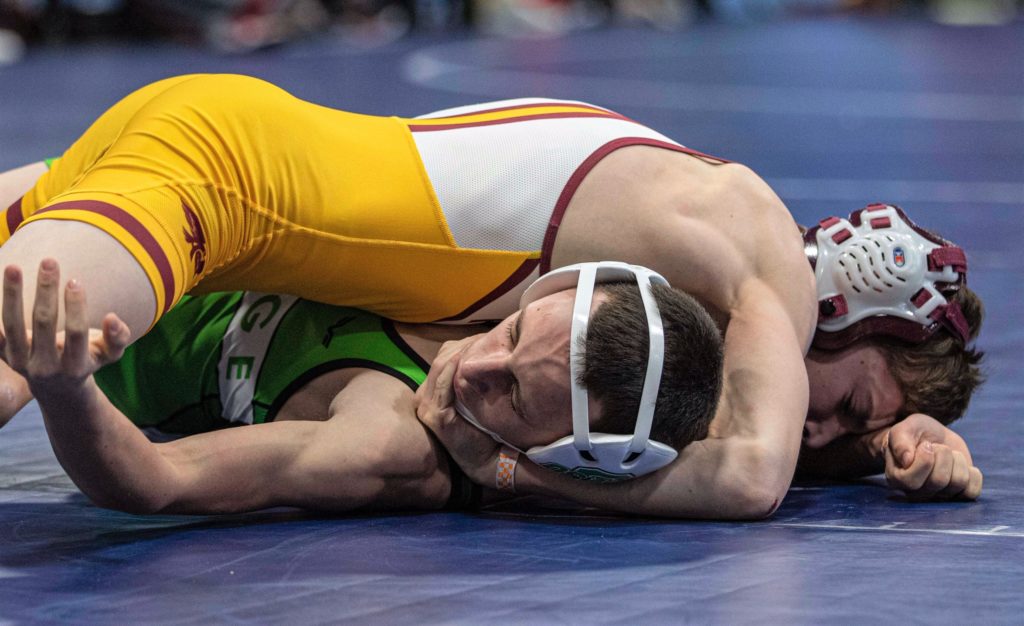 "I was pretty excited knowing the opportunity was there to avenge my loss at Independence," said Anderson. "I feel like I didn't do anything very different–I stuck to my offense–although I didn't let up like I did last time in the third and second periods. I kept wrestling and kept my foot on the gas. It's great to finally avenge that loss, knowing how close I was last time."
Anderson also lost to Fousek at Independence a year ago before reversing the outcome at the Battle of Waterloo, where he defeated the Crestwood sophomore for the first time. Both wrestlers went on to capture state titles.
"The matches this year were completely different than last year," Wignall said. "Trever has learned to get out from the bottom, and that has totally changed the matches between him and Fousek. It's so offensive and high-powered the whole time. It's so much fun to watch."
Ankeny was then placed in Pool 3 for Saturday's round-robin action. The Hawks again went 2-1 to finish 10th overall in the 32-team field.
Ankeny dropped a 37-30 decision to Indianola. The Hawks then posted a 36-31 victory over Osage, the No. 9 team in Class 2A, and a 46-32 win over Cedar Falls.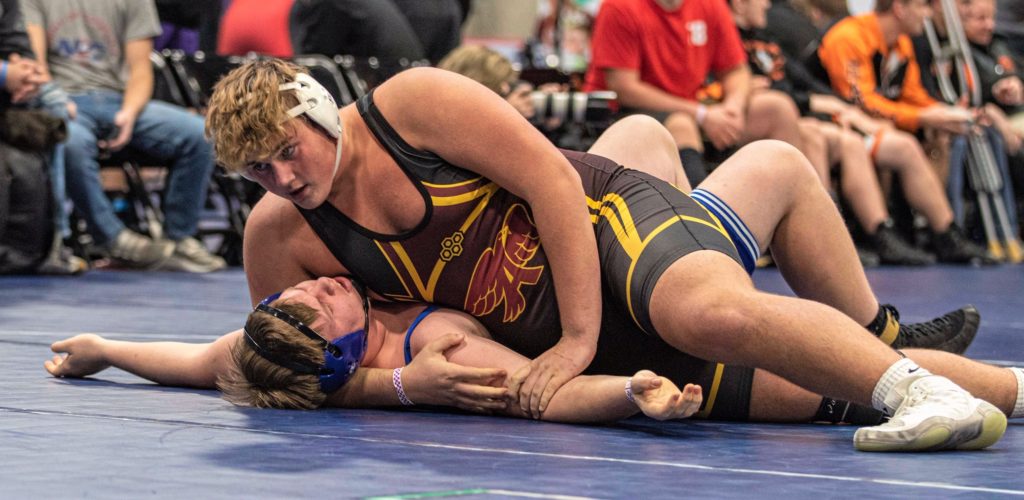 "It was a great tournament. I love it," Wignall said. "You run into some teams you don't normally see. It's just a good dual tournament for our team. It's fun."
Top-ranked Caleb Rathjen at 138 and Anderson each went 6-0 in the tournament. Anderson moved up to 120 for the dual against Osage and defeated No. 8 Nicholas Fox, handing the freshman his first loss of the season.
"It was just an incredible weekend for Trever," Wignall said.
Carter Davis posted a 5-1 record for the Hawks at 106 pounds. Freshman heavyweight Joe Kingston went 4-2.
Wignall juggled his lineup at times, often moving his wrestlers up a weight.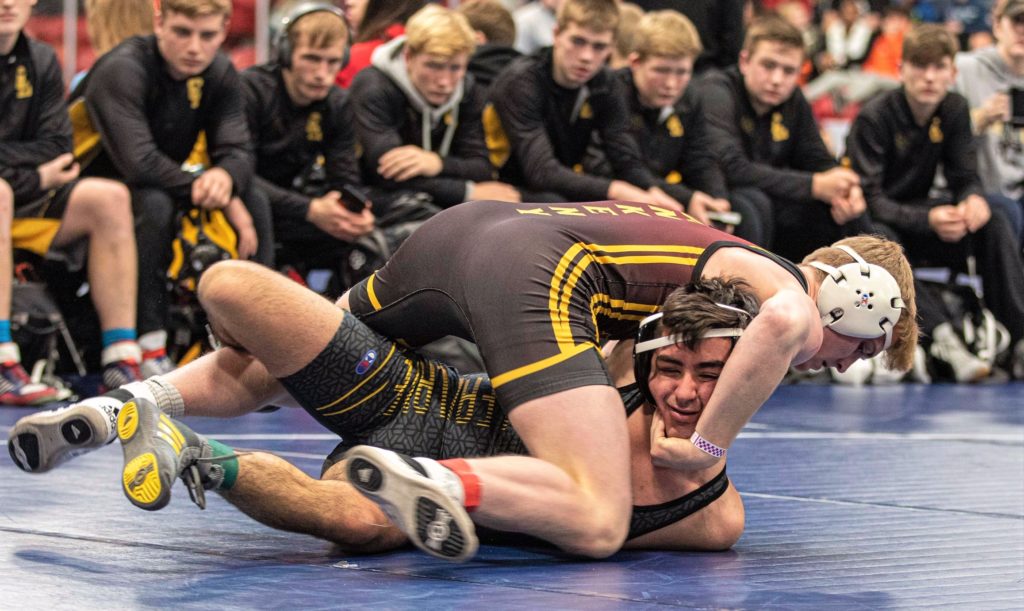 "We will do different things to try to win dual meets, and the guys responded pretty well for the most part," he said. "Overall, it was a good tournament. We had some kids who wrestled really well and had good tournaments. But we also had some kids who had a tough tournament."
Third-ranked Sam Kallem lost a showdown against No. 1 Devon Strief of North Scott, 7-3, on Friday. He then took a knee to the forehead during the dual against Indianola and sat out the last two meets as a precaution.
"Sam needs to know that he's in the mix with those top guys at his weight," Wignall said. "But for Sam to get his hands on (Strief) and for us to get some video of him, that's important."
Ankeny will return to action on Jan. 3 with a CIML Central Conference dual meet at Ames.